We've been hearing about Biarritz for a long time. It's the main destination for the summer vacations and its population grows from 25,000 to 110,000 during the summer period. Attracted by the region but less by the crowd we decided to go there in November. We were lucky because we were able to take advantage of a mild climate to discover the region while not being besieged by tourists. Discover our advices for a 3 days weekend in Biarritz.
What to see and do during 3 days in Biarritz
Discover the city center of Biarritz
This is the main reason for your presence here so take some time to wander around the streets. This is the opportunity to enjoy the typical southwestern architecture and to take advantage of the friendly atmosphere that reigns in the city.
The center is not very large. This allows you to discover it on foot and at your own pace very easily. The only small difficulty could be the difference in altitude but nothing insurmountable.
A pedestrian path of 6 km along the sea from the lighthouse to the Basque coast has also been built. This allows you to fully enjoy the coastline. It is also a good spot for your morning jogging!
Don't miss a detour to the covered market open every day until 2pm. You can do your shopping for your stay and discover local products and gastronomy. Tables are available: you can stop there to taste your purchases on the spot.
If the weather is good, don't forget to stop at one of the beaches in the city center. It's the ideal moment for a little rest after the visit or for the most courageous a dive in the Atlantic Ocean.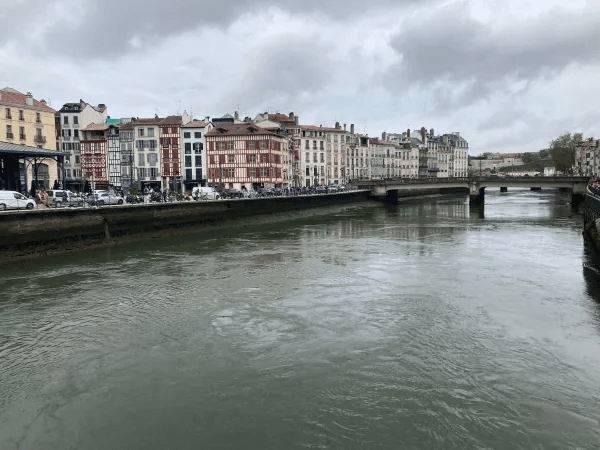 Learn to surf
Biarritz is a city that can be described as sporty with many people practicing cycling, jogging, yoga ... The pedestrian path was originally designed for sports. Sporting activities are indeed found along the way.
But the king sport here is surfing! With 1,200 members and the "City of Surf" diploma awarded to the city by the French surfing federation, you can't come to Biarritz without seeing a surfboard. So why not try this sport yourself? There are no less than 18 schools, open from April to November, which can offer you initiations. An opportunity to immerse yourself a little more in the local culture.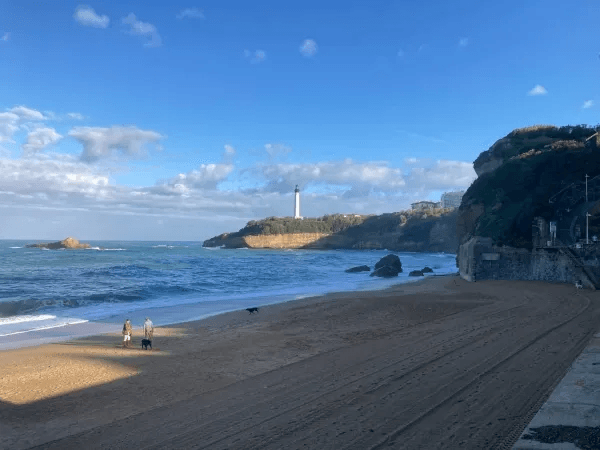 To go further, if you wish to have a sporty vacation: discover our selection of ecological sports easily practicable on vacation.
Discover the surrounding cities
As we said, the city center is small and, if you are not a sports fan or a beach lover, don't worry, you won't be bored. Indeed, Bayonne and Saint-Jean de Luz are located nearby. Both cities are accessible by train or bus if you are not motorized. And both of them are worth a stop to discover them.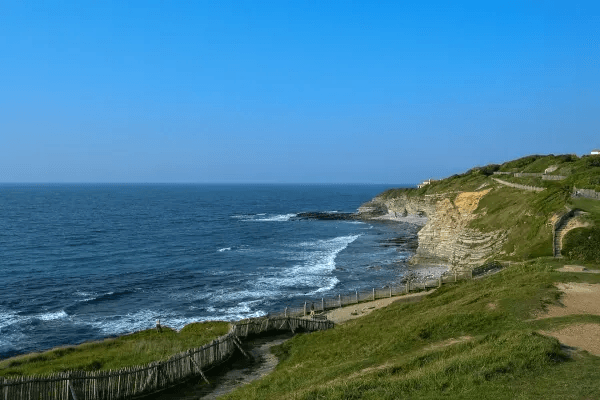 What to do around Biarritz
Want to get out of the city and get some fresh air? You plan to stay more than 3 days in the region, no problem, many nature spots are easily accessible from downtown Biarritz:
Discover villages with typical architecture of the region: Espelette, Sare, Saint-jean-Pied de Porc
Cross the border to discover San Sebastian
Go to the Rhune. For the most courageous, many hiking trails will take you to the summit. For the less athletic, it's also an opportunity to test the famous train of the Rhune.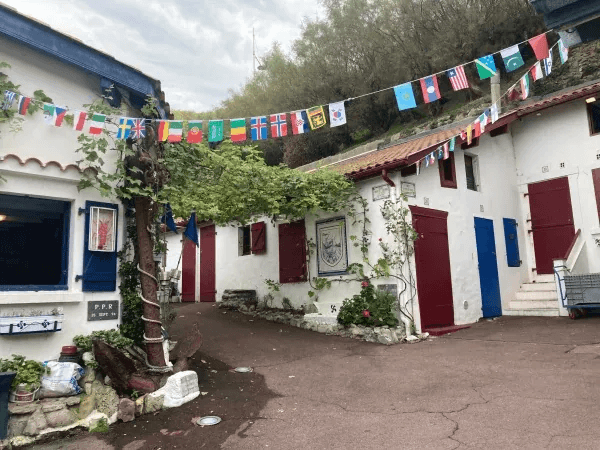 How to get to Biarritz ?
Biarritz is located at the southwestern tip of France. Its off-center location makes it a poorly served destination.
Coming to Biarritz by train
Biarritz has greatly benefited from the introduction of the high-speed train between Paris and Bordeaux. Indeed, whereas it took between 5 and 6 hours from the capital to reach the city, it is now accessible in 4 hours. This makes a big difference for a stay of a few days. The journey does not encroach excessively on the time on site.
It is also possible to come by train from Bordeaux (2h), Toulouse (2h30) and Pau (1h)
Note however that the train station is located outside the city. It is connected to the center by buses but not very frequent. It is, nevertheless, quite possible to reach the center on foot, count 30 minutes of walk. And if you wish to take a cab, we advise you to book it before arriving because there are many people at the arrival of the train and few drivers.
Getting to Biarritz by car
The city is located along the A63 and A64 highways which connect Biarritz to Bordeaux and Toulouse respectively. It is therefore easy to come by car.
It is, however, much less easy to park in the city center, especially during vacations or long weekends. Indeed, as the city is overrun by vacationers, parking spaces are a rare commodity. We therefore advise you to opt for an accommodation with a parking lot so that you don't spend hours driving around in the hope of finding a place.
Getting to Biarritz by plane
Biarritz also has an airport. If you can't or don't want to come by train, you should know that it is also an option with connections to Paris, Lyon, Nice, Lille, Marseille...
Where to stay for a 3 days stay in Biarritz ?
The offer of tourist accommodation is very large in Biarritz but we can only recommend one ! It is our partner the literary hotel Jules Vernes. It is a hotel dedicated to the well known author of 20 000 leagues under the sea. All the decoration is thought around this theme, we are literally plunged in the universe. It is a journey within the journey! You will find on your bedside table a book of the author from Nantes if you wish to read or reread one of these novels.
And it doesn't stop there, the hotel is also committed to an eco responsible approach. This is of course the reason for our partnership. Numerous eco-responsible actions are thus set up in the establishment to limit the impact of your stay.
We advise you in particular not to miss the breakfast. A buffet is offered every morning and composed of local products and / or home-made. A real treat to start the day on the right foot.
Last but not least, the reception within the establishment is a real pleasure. All the employees are incredibly kind. They are always available, with a kind word. This contributes greatly to the success of a stay.
To know more about the literary hotel Jules Vernes, discover its dedicated page.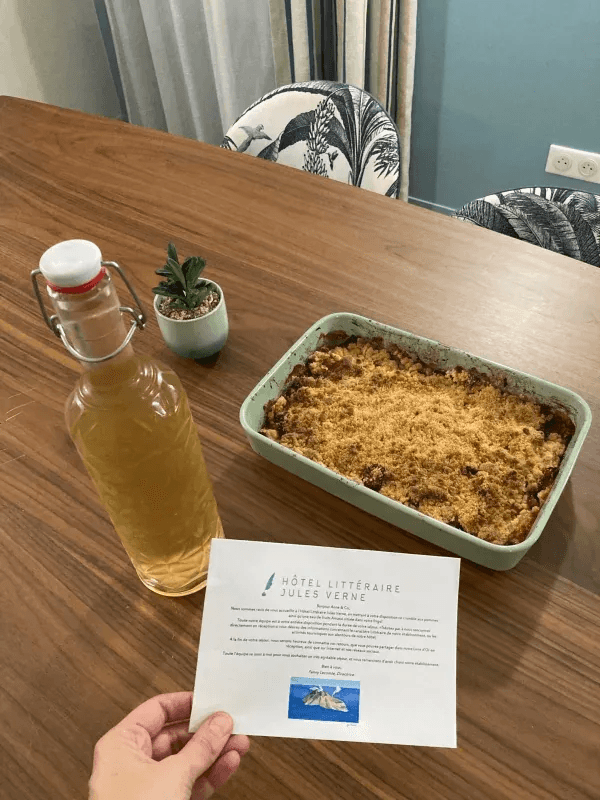 If you have any additional information about the city to share with our readers, don't hesitate to leave us a comment. And for those who don't know yet, we hope to have made you want to go to Biarritz for 3 days or even longer. As you can see, the region is rich, you have a lot to discover!
Image by jacqueline macou from Pixabay