Whether you're a weekend warrior or an experienced athlete, the vacations are the ideal time to devote more time to sports. However, going on vacation in an eco-responsible way does not mean putting all our efforts aside for this moment of relaxation. It is possible to combine sport and ecology even outside the house. To help you find the right practice we have selected for you X ecological sports to practice at home as well as on your vacation spot.
Hiking, the ecological sport par excellence
Hiking is indeed the first sport you think of when looking for an ecological sport. It has indeed many advantages that play in its favor:
It is accessible to all levels. Everyone can practice it whenever they want as long as they choose a course that corresponds to their physical level. There are currently more than 180 000 km of marked trails in France. You will surely find one that suits you. The website of the French federation is full of ideas for hikes to make your choice.

It is easy to access in the sense that you just have to put on good shoes and go. However, you will have to be careful with your shoes depending on the path you choose to protect your ankles.
It is practiced in the middle of nature and at a chosen rhythm which leaves us time, if we wish it, to admire the landscape.

The trail the sportier alternative
For those who are in top physical condition and who find hiking a little too quiet, trail running is the ideal alternative. It is nothing less than running in the middle of nature. It is most often practiced on rough and steep paths. This will force you to alternate running and fast walking in order to pass everywhere.
Of course, jogging/footing which has more and more followers is also a good alternative which combines sport and ecology. It is a good way to discover a city or your environment during the vacations. The ideal if you can put on your running shoes early before the crowd. This will allow you to discover the place from another angle. It's magical when the city starts to wake up!
Snowshoes the alternative to practice during your ski vacations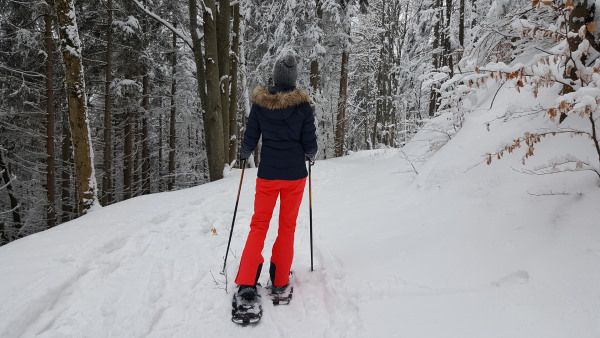 Hiking, in addition to being more intense, also has its winter alternative. It is about snowshoeing. We already talked about it in our article on ecological activities to practice in the mountains in winter. It's really a nature sport that will allow you to enjoy the fresh air and, if you're lucky, to admire the animal tracks in the snow. It is magical!
Extra info:
You can mix the 3 activities with plogging. That is to say that for each of them you can leave with your plastic bag to collect the waste that you will cross on your return. This will have 2 advantages:
Clean up and make nature more beautiful
Accentuate your sports practice. You will work your cardio to stop and start again. And it doesn't stop there: your thighs will thank you (or not). You will put them to work by bending and lifting regularly.

Bicycles for cycling enthusiasts
For all those who are already addicted to their bike all year round, it would be a shame to lose your good habits on vacation. Especially since you can also practice it during the day to discover your environment or by making it a central element of your vacations. That is to say, by going on a tour for several days or weeks to discover a region or a country. In any case, as for hiking, cycling is accessible to all levels. You just have to choose the right route and adapt it to your desire and physical condition. Especially now that electric assistance is available, it allows a wider public to enjoy it.
For those who want a thrill, you can also try mountain biking. The latter is to cycling what trail riding is to hiking. That is to say that it will require a better physical condition to tackle the turns and the descents;
Canoeing the ideal combination of sport and ecology
Green sports are not only practiced on land. There are also solutions for water sports enthusiasts. Starting with canoeing and kayaking. It can be practiced in the sea, on a lake or in a river. If there is no strong current, this activity does not require a particular physical condition. It can also allow access to places not accessible by land, isolated beaches for example.
Moreover, the canoe kayak allows you to get closer to nature without noise and to observe it from another angle. Moreover, the transparent canoes have brought a real novelty for the discovery of the sea bed without having to dive. An experience to try and that you can discover in the video below:
Once again there is a more sportive alternative: rafting. It is practiced on rivers with strong currents. Nevertheless it can be dangerous if you don't know the area well. We can only advise you to go with a professional.
The ideal sail to see the landscape from another angle
Sailing is the eco-responsible water sport par excellence. It allows, by moving away from the coasts, to admire the landscapes in another way. Moreover, being at sea brings calm and serenity. It can also be an opportunity to stop wherever you want to take a dip in the sea. However, be careful when you drop the ink because it can damage the sea bed. Find out before you leave where it is possible to make a stop without danger for the environment.
However, sailing requires experience and maritime knowledge. Do not venture out without being accompanied and/or trained. This will avoid disappointments that can sometimes be very serious. We can only advise you to be vigilant. To go further, check out these tips for preparing a sailboat cruise.
Yoga for those seeking serenity
The advantage of yoga is that it is an ecological sport that can be practiced anywhere. All you need is a mat that you will have slipped into your suitcase or that you will be able to find on site. Many establishments offer yoga activities for those who prefer to practice in class.
The real advantage of practicing it on vacation is to be able to do it in places that are a radical change from everyday life: on the beach, with a breathtaking view, on a paddle... the possibilities are endless! It brings an additional relaxation without any doubt.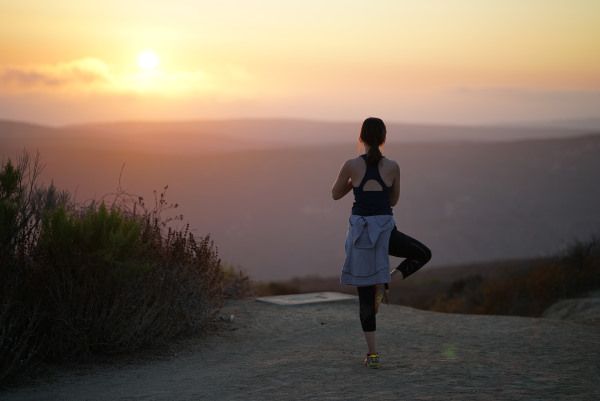 horseback riding for animal lovers
For those who love horseback riding or want to discover the benefits of this sport, the vacations can also be the ideal time to ride. Indeed, you will have time in front of you to enjoy it serenely. If you are a beginner you will be available to take lessons and learn the basics of this ecological sport.
It will also be the opportunity to discover your environment differently: walk on the beach at sunset, nature rides, itinerant rides... here too the possibilities are endless and you can perfectly adapt it to your desires. However, to make sport and ecology rhyme, if it is not your own horse, make sure that your future teammate is well treated in his pension before leaving on an excursion with him.
magnet fishing, the most unusual ecological sport!
Many people enjoy fishing because it gives them peace and quiet. However, some people don't want to do it anymore because of the impact on the fish. What if we could tell you that you can continue to fish and have a positive impact on the environment? That's what magnet fishing is all about.
Indeed, we talked about plogging above. This practice allows us to collect visible waste but a large part of it is not visible because it is at the bottom of rivers and oceans. The objective of fishing with a magnet is to bring up all this hidden waste and then take it to the appropriate treatment sites. The icing on the cake is that you will also have to go in search of a treasure. It is indeed the great surprise each time you pull up your line: what will you find at the end.
Extra info:
This practice is forbidden in the departments Aisne (02), Mayenne (53), Meuse (55), Oise (60), Bas-Rhin (67), Haut-Rhin (68), and Somme (80). Because of the world wars, there are still many dangerous objects (grenades, shells...) that could cause serious damage if they were brought to the surface without supervision.
In addition, if you find any weapon you must notify the nearest police or gendarmerie.
Our advice on how to make sport and ecology work together
It is not enough to choose an ecological sport to ensure that you control the impact of your practice. Indeed, to be consistent here are some habits that you can take in parallel: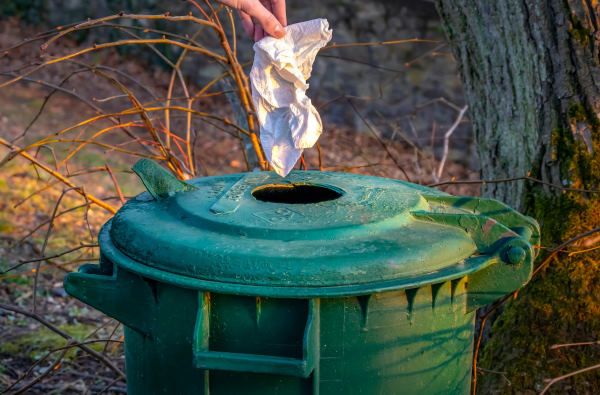 Buy second-hand equipment. Indeed, especially if it is an exceptional or irregular practice, it is a shame to invest in new clothes or equipment, especially if you are not sure to use them again. Before making any major purchases, make sure that you really want to make this activity a habit. Your wallet will thank you too.
Pick up your trash. If you're going on a day trip or just a picnic, you'll probably have some trash at the end of the day. Think about putting it in a bag and throwing it in a trash can when you get home.
Staying on the paths allows nature to live and regenerate quietly in the other spaces. It is essential not to encroach on its territory to ensure the sustainability of nature.

To go further, discover the 10 commandments of the responsible traveler.
Are you ready to take the plunge into ecological sports during your vacation, thanks to our advice? Tell us in comments if you have already taken the plunge or if you will think about it for your next vacation.