You already know the ecolodges and ecogites. Now discover eco-camping! For the adventurers in search of adventure, freedom and sustainable tourism, it is the ideal solution. In this article, we give you all the keys to choose your ecological camping and all the advantages to choose this type of accommodation for your vacations. In the nature, in the middle of the forest, by the sea, perched on top of a mountain: there is something for everyone and in the 4 corners of the planet. Thanks to this article, you can easily find the eco-responsible accommodation of your dreams to pitch your tent, park your van or camper for a night or more.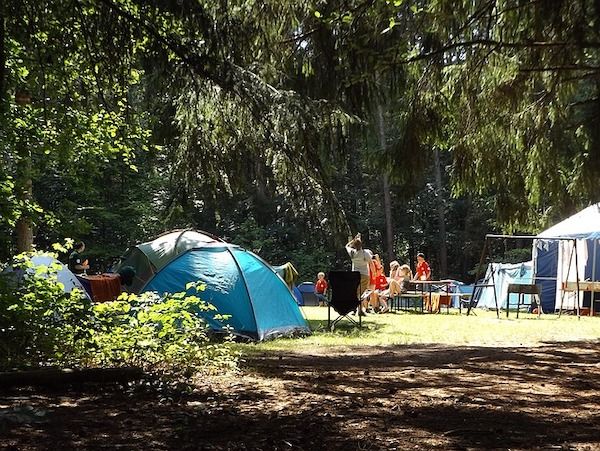 Locate an eco-friendly campground
The ecological camping labels
Like other types of accommodation, campsites can also be labeled to guarantee their ecological or social commitment. For you, it is an easy way to find the addresses without making mistakes or being lured by greenwashing practices.
Green Globe
International certification recognized by the World Tourism Organization, Green Globe is the historical label for eco-responsible travel. It audits tourist establishments, including campsites, on 4 themes:
Sustainable management;
Social and economic policy;
Safeguarding culture;
Preservation of the environment.

Green Key
The Green Key is also an international label that is a true reference for sustainable tourism. This certification focuses on the environmental impact of structures hosting travelers. The organization audits the concerned actors on the issues of awareness, living environment, resource and energy management.
European Ecolabel
The European Ecolabel, which you can find on your laundry detergent can as well as your computer screen, is available for ecological accommodation. Available on a European scale, it focuses its certifications on :
The use of non-toxic products;
Visitor Awareness;
Resource and waste management.

Discover our complete article on the European Ecolabel.
Via Natura
Via Natura is a French association of campsites that brings together 17 addresses committed to sustainable tourism, fair trade and respect for nature. Limiting the environmental impact, promoting social links and developing a local economic fabric are some of the areas in which the member campsites act daily.
Actions taken and implemented
If the campsite is not labeled, it does not necessarily mean that it is not committed to a more sustainable and responsible tourism. To get an idea of the commitment of an establishment before you pitch your tent, start by looking at the actions highlighted on their website.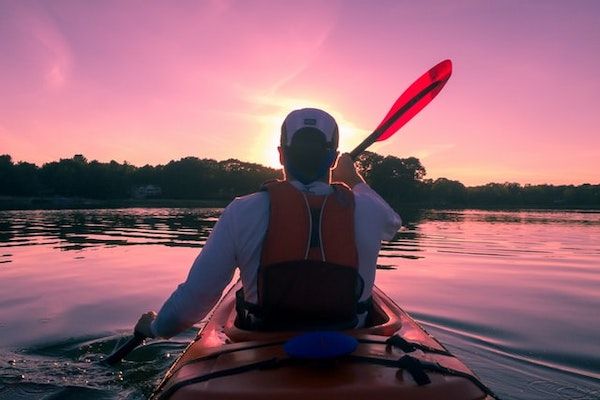 Here are the main areas to watch closely:
Waste reduction. Does the campground implement selective sorting or even composting? Is the establishment committed to limiting the use of single-use plastic?
Energy efficiency and resource conservation. A commitment to this theme can range from a green electricity supplier to the installation of renewable energy sources, such as solar panels or a solar water heater. Some campsites save water with rainwater collection systems or dry toilets.
Short circuits. Does the campground suggest local suppliers to allow its visitors to restock their supplies? Does it have a farm or a vegetable garden?
Sober cleaning. Is the maintenance done with labeled or natural products?
Eco-friendly activities. Does the facility promote low-carbon, low-impact activities such as hiking, kayaking, sailing, or biking?

To go further on this last point, discover our selection of ecoresponsible activities for your vacations.
You don't have time to go through the websites of the campsites ? Then browse our selection of ecological campsites on Ethik'Hotels !
Reasons to go on an ecological camping trip
In addition to reducing your environmental impact and becoming a committed traveler, it is in your best interest to choose eco-friendly accommodations for your camping vacation.
A simple address on a human scale
Committed campsites are often establishments that remain on a human scale. Don't imagine a complex with hundreds of pitches and pools with slides. Instead, you'll pitch your tent on the grounds of a small ecological campsite with everything you need for a good vacation in contact with nature. Thanks to their limited size, a warm welcome is often offered in this type of structure.
A responsible way to travel that adapts to all desires
Are you looking for luxury glamping or a light trekking tent? Camping can be adapted to all desires, and also to all vacation budgets! Eco-responsible addresses are no exception. You will find establishments offering nights in tents with comfortable bedding, as well as a simple grassy area where you can pitch your tent and park your van or camper.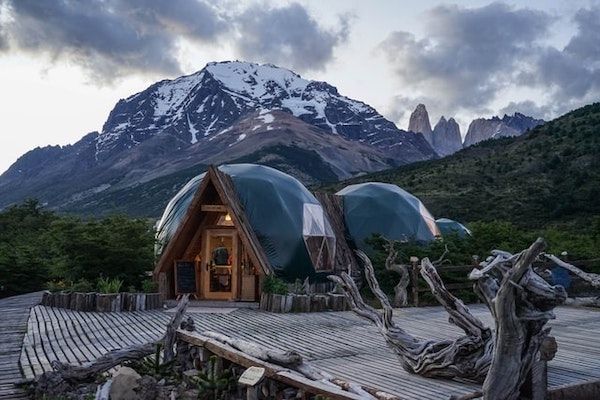 Escapades in total freedom
If you don't opt for glamping, where tents often have to be booked in advance, camping is a very free way to travel. You rarely need to book far in advance, especially if you are traveling in a tent and roaming! A quick phone call before arriving is often enough to ensure that you have a place to set up. Eco-responsible campsites fit perfectly into this philosophy and offer you the same flexibility as a classic campsite. So you can leave room for the unexpected without hesitation!
The proximity to nature far from mass tourism
All camping enthusiasts will tell you: there is no better feeling than opening your tent or the door of your camper in the morning and finding yourself in the middle of nature in a pleasant environment. Ecological campsites are often located in preserved areas, sometimes off the beaten track and far from mass tourism for an ecological and exotic vacation! But be careful, an unspoiled place does not mean boredom: your hosts will give you all their good tips to discover their region and fully enjoy your vacations.
An example of nature camping in France: the Moulin du Luech
Between the Monts d'Ardèche National Park and the Cevennes National Park, discover the Moulin du Luech. In this ecological campsite which promises nature and tranquility, you will have the possibility to pitch your tent on one of the 30 pitches located at 2 steps from the river Luech. Glamping is also possible in a chestnut tent with a transparent roof that offers a superb view of the starry Cévennes sky.
You will be invited to reconnect with nature during your stay. Swimming in the river, canoeing down the Gorges de la Cèze or the Ardèche and hiking are waiting for you. A simple, unforgettable vacation in a human-sized address, which you will remember for a long time!
Are you tempted by ecological camping vacations ? Discover our selection of camping addresses on Ethik'Hotels.
Article written by Anaïs Maroteaux, SEO web writer