Are you a travel and adventure enthusiast and wondering how to limit the environmental impact of your trips? You've come to the right place! Today, we're giving you all our advice on how to practice green tourism in France and have a responsible holiday in the country. From ecological destinations, activities and examples of green tourism, you will have all the elements to start organising your next eco-responsible holiday in France and become a sustainable tourism expert. You will also see that green tourism is far from being boring, expensive or uncomfortable and will only have one desire at the end of this article: to pack your bags!
What is green tourism?
Why choose green tourism? Green tourism is a form of sustainable tourism that focuses on the preservation of nature and biodiversity. Travellers who practice it do their best to minimise environmental degradation during their trip. This is done for example by :
Choose low-carbon transport wherever possible;
practise low-pollution activities on site and be careful with consumption;
Opt for environmentally friendly campsites, gites and hotels;
fight against over-tourism in natural destinations.
But then, what is the difference between ecotourism and green tourism? These two concepts are indeed very similar. However, according to the definition of the World Tourism Organisation (UNWTO), ecotourism goes a little further than green tourism with a particular focus on the local economy. In an eco-tourism destination, local job creation is promoted and financial incentives exist to encourage tourism stakeholders to preserve the environment.
Destinations for an eco-responsible holiday in France
Favouring tourism close to nature
What better way to practice green tourism and fully recharge your batteries than a holiday away from the big cities? This is an opportunity to rediscover the rural areas of France, which are not lacking in charm! Since the health crisis, the craze for tourism in rural areas is real. For example, bookings in the Cantal have risen by 87% between 2019 and 2021 and those in the Puy de Dôme have increased by more than 40%.
Want to go further? Discover all our tips for a disconnected holiday without a computer or smartphone!
Another idea for a nature holiday is to explore the Regional Nature Parks. With 56 parks in the country, you'll be spoilt for choice when it comes to discovering France's rich nature. Visit the Marais Poitevin Regional Nature Park by canoe, hike in the Vercors or pedal to discover the Baie de Somme, there is no shortage of ideas for discovering France in a different way!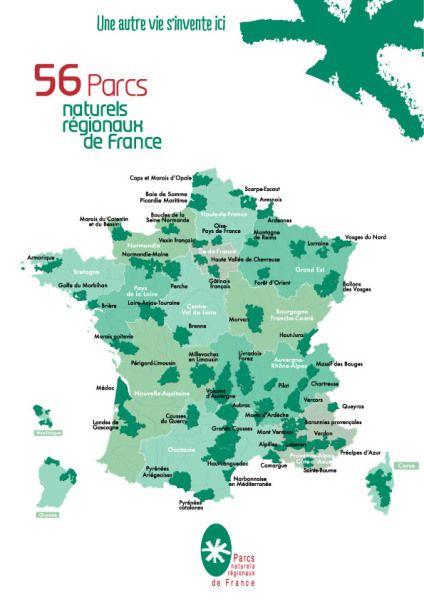 Discover other ways to travel with our article on new trends in tourism.
Regions committed to the preservation of their territory
Several regions in France are setting up actions to protect their natural heritage to raise awareness or fight against mass tourism. Why not support their initiatives by exploring these regions for your next holiday?
Here are some examples of committed territories:
preserved nature in Brittany: many actions have been implemented to limit the development of seaside resorts on the Breton coast. This is the case, for example, of the Conservatoire du littoral, which protects no less than 130 sites in Brittany, such as the Pointe du Raz or the Côte de Granit Rose;
the Baie de Somme nature reserve: this rich natural territory is the subject of numerous preservation actions. Limiting access for motorised vehicles, fighting against silting, erosion and rising water levels are all causes defended by local actors;
Puy de Dôme: prohibitions limit the concrete development of the surroundings of this mythical Auvergne volcano. The creation of footpaths and the construction of the Panoramique des Dômes, an electric rack train, are two measures that have already been implemented.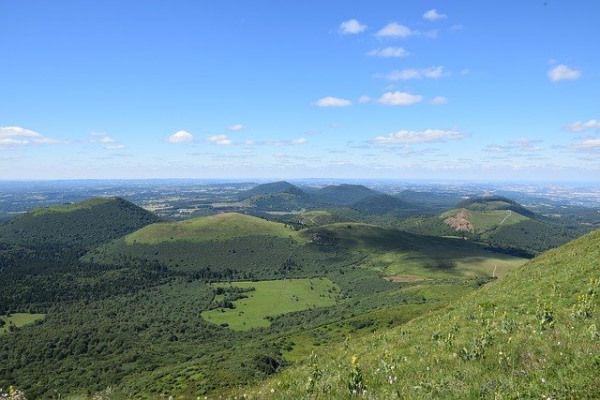 For more responsible travel ideas, discover other ecological destinations in France and around the world in our dedicated article.
Destinations for an eco-responsible holiday in France
Unfortunately, all motorised travel contributes to global warming, the effects of which on biodiversity are increasingly felt. However, not all transport is equal in terms of CO2 emissions.
Thus, according to the ADEME carbon base :
for an equivalent number of kilometres, you would have to take the TGV 80 times to achieve the carbon footprint of a single journey by plane;
the train per passenger produces up to 50 times less CO2 emissions than a private car with 2 people in it.
So, in order to practice green tourism in France in a slightly more virtuous way, why not try to change your means of transport and experience your holidays differently?
Start by replacing the plane with the train whenever possible. France's rail network is well-developed, allowing you to reach many cities by rail. Isn't this the perfect opportunity to take your time, admire the scenery outside your window, and even take advantage of connections to explore unfamiliar cities?
Discover our complete dossier on the ecological impact of air travel.
Then, without completely abandoning the car, which still makes many areas accessible, try to ask yourself some questions before you leave to limit your impact:
how many kilometres will I travel? Can I possibly take the train and then rent a car on arrival to avoid travelling through France by car?
Is it possible to travel without a car by jumping from train to bus during the trip?
Can I consider a trip closer to home?
why not try a non-motorised adventure like cycling? A great way to discover the Atlantic coastline with the Vélodyssée or the Loire castles by cycling along the Loire River, these are accessible alternatives even for beginner cyclists. A great way to give a taste of adventure to your next trip!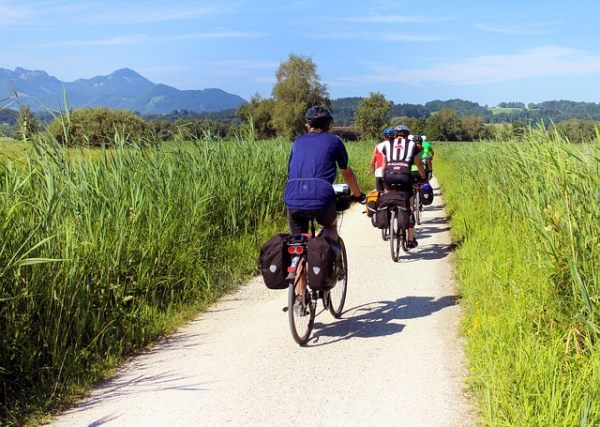 Green tourism in France on site
j
Book a green hotel
Green tourism means paying particular attention to your accommodation! Here are 3 well placed addresses for an eco-responsible stay in France close to nature:
Au 46: a lovely guest house to discover the unspoilt nature of the south Finistère coast in Brittany;
What could be better than a glamping experience to explore the Chaîne des Puys and enjoy the Auvergne volcanoes? This is what Bois Basalte offers. All you have to do is choose to spend the night in a cabin or in a comfortable tent!
Les Tourelles: stay in this charming hotel with a sea view and wake up facing the Baie de Somme. You will have a front row seat to enjoy the natural riches of this beautiful region.
For even more travel inspiration, check out our top 15 green hotels in France.
Finally, if you can't find what you're looking for on our site, you can turn to tourism certifications such as Clef Verte, Ecogîte or Gîte Panda to find committed accommodation. To find out about others, see our full article on sustainable tourism labels.
2 ideas for eco-responsible holidays in France
To give you even more incentive to start packing your suitcase, discover 2 weekend ideas for a 2-day eco-tourist getaway, and more if you like:
a weekend in the Cevennes with a night in a yurt. Canoeing, climbing, caving, you will not lack inspiration for your green tourism activities in this region;
2 days in Brittany on the island of Groix. No need for a car to discover this Breton island, a bicycle will suffice. Small beaches, pretty coves and tasting of sea specialities, all cut off from the world. A change of scenery is guaranteed!
Now you have plenty of ideas for green tourism in France! So, which region of our beautiful country will you discover for your next eco-friendly holiday?