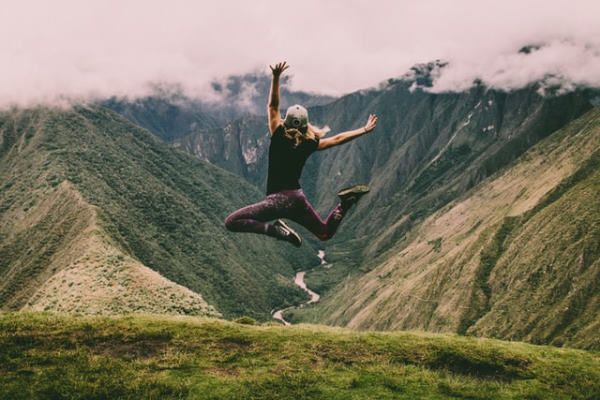 You don't want to sunbathe on the beach during your vacation? You want to take advantage of your travels to move your body that sits behind a desk the rest of the year? You're right! What more could you ask for than a healthy, sporty vacation with a touch of adventure and change of scenery? In this article, discover 7 ideas to make your next trip a real active vacation. Hiking, biking, relaxation: create your own active holiday off the beaten track, adapted to your shape and your desires.
What is an active vacation?
When you hear about active holidays, you probably immediately think of the sports activities you can do during your vacation: walking, cycling, paragliding, via ferrata, etc. That's the concept: move your body during your vacations to fight against sedentary life or simply to change your mind.
But before you leave this article because you don't like sports, here are a few reasons not related to sweating that may make you consider a sports trip soon:
You don't have to give up on a change of scenery. Whether it's the destination, the accommodation or the activities, your sports getaway can rhyme with discovery!
You can have a real adventure. By opting for an itinerant trip or by trying a new activity, your sports trip has no reason to be as routine as your sessions at the gym.
Active vacations can be low-budget vacations. If the rental of certain sports equipment represents a substantial budget, many sports activities are financially accessible, or even free: this is the case for example for cycling or hiking.
You can make it an ecological vacation. An active vacation means the possibility of choosing a soft mobility like cycling or walking. So why not reconcile travel with ecology by leaving aside sports activities that are harmful to the environment?
Discover our tips for adopting soft mobility on vacation.
There is no shortage of eco-friendly activities on vacation. Choose your favorites among all our ideas in our dedicated article!
Travelling sports vacations
To live an adventure and move your body at the same time, why not consider a sporty vacation on the road? Here are a few ideas for an exotic trip full of unusual anecdotes!
Travel on foot
Whether you prefer the sea or the mountains, you'll have no problem finding ideas for treks to offer you a sporty escapade on foot! Are you more of a GR34 on the Brittany coast or a GR of the Tour du Mont Blanc between France, Switzerland and Italy? In any case, put on your hiking boots, your best backpack and go for an adventure!
The itinerant journey on foot can also be considered in winter! Discover the story of an adventure in pulka and snowshoes in the Vercors.
Bike trip
Cycle touring is on the rise! Why not try this type of trip during your next vacation? With no less than 9 Eurovélo routes that cross France and many other bike paths, you can live a beautiful adventure in a small queen without leaving the borders of France.
If you are new to cycling, we recommend the Loire by bike itinerary which will allow you to discover its numerous castles and vineyards. This is an excellent way to combine active, cultural and gastronomic vacations!
Journey on the water
Want to get away from the land during your vacation? Why not consider a trip on the water? Go up the Loire River in a canoe or explore the Corsican coasts on board your sea kayak for a few days: these are some great ideas for a sporty and exotic vacation!
Sports activities at your vacation destination
Not a fan of traveling vacations? No problem ! In this section, we propose you some ideas of Ethik'Hotels around the world to spend a stay at the same time exotic, ecological and sportive !
Feel like walking?
In France, explore the Regional Natural Park of Baronnies Provençales. To rest between 2 hikes, book a cabin or the gîte of Terre des Baronnies. The little extra: the hosts will be happy to advise you on the most beautiful walks in the area to make your stay unforgettable!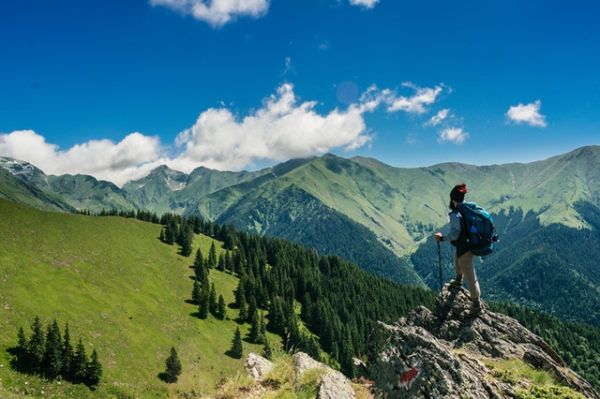 Want to go somewhere else? How about discovering the hiking trails of Tuscany in Italy? At the Agriturismo Biologico Sant'Egle, you can stay in an eco-friendly hotel nestled in the heart of Tuscany. In this farmhouse renovated with ecological materials, you can choose between the comfort of glamping or that of a hotel room. A natural swimming pool and jacuzzi await you to relax your aching muscles after a long day of walking.
Feel like pedaling?
Concept Côte Ouest on the edge of Lake Annecy offers apartments for rent in a passive building made of hemp. If the hotel is not in the center of Annecy, it is located in the immediate vicinity of a bicycle path allowing to reach the city center. You can even rent your bikes on the spot. You will have the opportunity to explore the shores of the lake by bike while enjoying the exceptional panoramas of the mountains.
The Hotel Sturm in the heart of Germany is the perfect base for exploring the UNESCO Rhön Biosphere Reserve. You will have the opportunity to discover the rich natural heritage of the region by mountain bike during your stay. The hotel is also close to the EuroVélo 13: you can stay here as a stopover on a longer cycling trip if you wish.
Looking for a sporting vacation by the sea?
CoRide is a human-sized hostel located on the peninsula of Quiberon in Morbihan in Brittany. It is the ideal place for sports activities on the water. You will be able to surf on the ocean side or to kitesurf and paddle in the bay of Quiberon.
The cold water of Brittany is not your cup of tea but surfing is? Then go to the Âne Vert ecolodge in Morocco. Located on the Atlantic coast, it's a perfect place for surfing in a water with a milder temperature than in France. For the unusual side, you can even choose to sleep in a Berber tent.
Looking for relaxing sports?
Near Montélimar, the Domaine du Taillé welcomes you for sports vacations with hiking, mountain biking and canyoning on the program. But this establishment is above all dedicated to relaxation with yoga and meditation courses offered all year round, perfect for relaxing.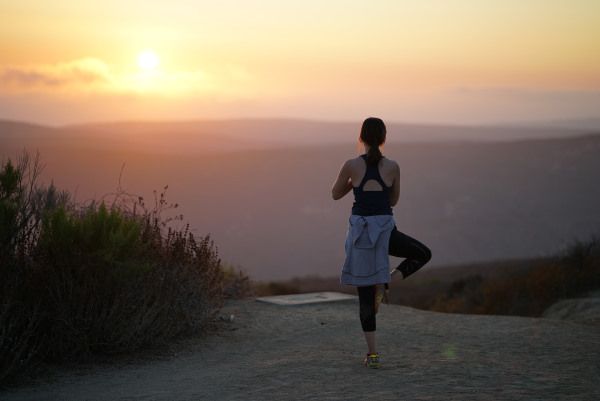 Looking for a change of scenery and discovery? Head to Costa Rica with the eco-friendly hotel Essence Arenal. Located on the heights and far from the tourist areas of the country, you will be in an ideal environment to relax and disconnect. Swimming pool and yoga classes are offered on site to fully enjoy your relaxation break.
To go further, discover the ecological sports you can practice on vacation!
You'll leave with several ideas for planning your next active vacation! So which getaway will you be planning next?
Article written by Anaïs Maroteaux, SEO web writer
Droit photos :– Photo by Peter Conlan on Unsplash