Falling asleep in Germany, waking up in Sweden, is now possible ! With the night train making a comeback in Europe, traveling the Old Continent by rail is getting easier and easier. Whether you're planning a tour of Europe by train or your next plane-free vacation, we're sharing 6 route ideas for your next sleeper train trip in Europe. From icy Lapland to the exotic shores of the Mediterranean, hop in your cabin to travel by train in Europe. Sleep punctuated by the train's bumpy ride and limited carbon impact guaranteed!
Italian overnight train from Rome to Sicily
Capitalizing on the Higlands with the Caledonian Sleeper
Northern Europe train trip to Scandinavia
European sleeper train trip in the far north
Croatia by train from Germany
Gates to Asia by rail
#1 Night train in Italy from Rome to Sicily
A train boarding a ship
Is it possible to discover southern Italy without a plane ? Yes, thanks to the night train, you can fall asleep near the Colosseum and wake up under the Sicilian sun, with a view of Mount Etna. Count 12 hours of travel time between Rome and Syracuse, with a 9:30 p.m. departure from Rome Termini station and a 9:30 a.m. arrival in Sicily.
An entire hour of this epic is devoted to the crossing of the Messina Strait alone. That's right, there is no bridge between Sicily and the mainland, so the train has to board… a boat ! To see this technological feat in pictures, go to the video below.
To book your ticket for this night train in Italy, go to the website of the Italian railway company, Trenitalia.
Where to sleep in Rome and Sicily?
To extend your stay in the Italian capital, go green in Orte, a small town located 40 minutes by train from Rome. Take advantage of the relaxing atmosphere and the swimming pool of the Casale Hortensiae to rest before heading south!
Then, for your Sicily adventure, spend your nights near Mount Etna at Case Di Civi. There, the host of these old farmhouses takes advantage of the rich volcanic soil to make his orchards, olive trees and vineyards bear fruit. Lemons and organic fruits are available during your stay, enough to fill you up with vitamins and energy to visit the island.
Discover all our advices to prepare a road trip in Italy!
#2 Heading to the Higlands with the Caledonian Sleeper
From London to Scotland by rail
After a tour of the British capital, head to London Euston station for a 9:15pm departure directing you to Fort William in Scotland ! Once there, you can go hiking in the Glencoe area or watch the Puddle Express spit its wisps of steam over the Glenfinnan Viaduct. Then extend your trip with a few days exploring the breathtaking nature of the Isle of Skye.
Maybe you'd rather visit the Loch Ness monster ? In that case, get off the train at Inverness station, say hello to Nessie and head deep into the Highlands in the north of the country.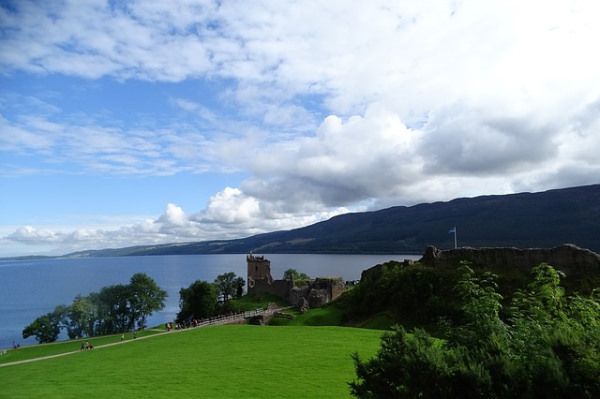 If you're interested in this trip, book your train ticket via the ScotRail website.
The icing on the cake, London is accessible in 2 h 15 from Paris and 1 h 20 from Lille thanks to the Eurostar. It's ideal for a nearly zero-carbon trip to Scotland!
Where to sleep in London
Don't miss out on a little tour of London before your big departure to the north of the UK ! Opt for eco-friendly accommodations with the Zetter Hotel, located in a former warehouse renovated into an eco-friendly hotel. Plus, you'll be only a short walk from Euston Station to continue your journey with a " So British " vibe.
#3 Northern Europe train trip to Scandinavia
With this night train opening in June 2021, you can leave Berlin at 7 p.m. and arrive in Scandinavia in the early morning. As an alternative, you can also take the train from Hamburg at 11:30 p.m. and enjoy this beautiful German river city with its undeniable charm.
You will then disembark at approximately 6:30 a.m. in the vicinity of Copenhagen, Denmark. Eventually continue the journey and reach Stockholm at 2:20 in the early afternoon. Now that's an original way to discover the Danish and Swedish capitals without flying. To book your train ticket, head to the Snälltåget rail company website.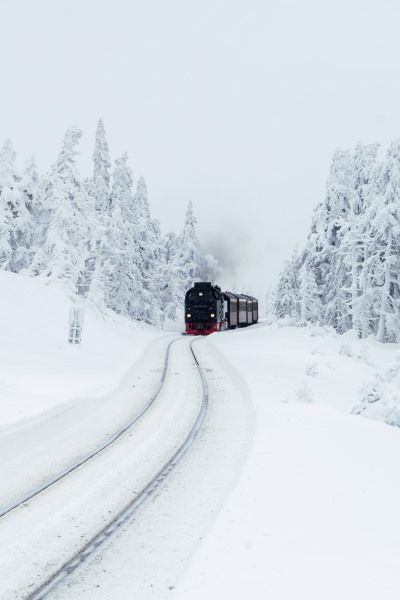 On your arrival in Stockholm, be sure to stroll through the back streets of the Old Town before spending the evening in the lively Södermalm district. If you want to continue the journey to the Arctic Circle, head to the next paragraph.
#4 European sleeper train trip to the far north
Lapland by rail
Do you want to continue your journey to the farthest reaches of Europe and enjoy unspoiled and wild natural landscapes ? Then drive to Lapland! There is no shortage of rails to reach the far north.
From Helsinki, Finland, board the Santa Express. This train transports you to Rovaniemi in 12 hours for a holiday under the northern lights or the midnight sun, depending on the season. Reservations are made on the website of VR, the Finnish railway company.
If you don't get out of the car in Kiruna, you can continue the journey to Narvik, Norway and find yourself directly in the heart of the fjord region, at Europe's northernmost train station. An ideal entry point for a trip to the splendid Lofoten Islands, discovering the jagged Norwegian coastline. To book your ticket, the Vy Company operates this epic journey to the far north.
Where to sleep in Lapland ?
To enjoy Finnish nature in peace and quiet, treat yourself to a nice stilt cabin near Rovaniemi. Your bed awaits you, ideally placed in front of a large bay window to watch the Northern Lights show while staying warm. Artic Tree House Hotel additionally replants numerous trees each year to preserve local biodiversity.
Discover other addresses of eco-lodges in Europe, for a change of scenery, atypical and ecological !
#5 Croatia by train from Germany
A sleeper train ride in Europe to the Adriatic Sea
After this trip to the far north, head to the south of Europe and more specifically to Croatia. To reach the shores of the Adriatic Sea, you will have to go to Munich in Bavaria and catch the train of the Deutsche Bahn direction Rikeja. After an 11:20 pm departure and a good night's sleep, you're on the Croatian coast. All that's left to do is enjoy the turquoise blue water, relaxing sessions on the beach, historic towns and mythical national parks !
Find out all of our tips for eco-friendly vacations at sea.
Finally, if you want a plane-free, carbon-neutral trip to Croatia, there is a direct TGV train per day to Münich from Paris. Count 5 h 50 of travel to reach the capital of Bavaria.
Where to sleep in Germany and Croatia ?
Before your night on the train, you may want to discover Munich, a pretty and colorful city in Bavaria! You may even want to take a train trip to discover the splendid Neuschwanstein Castle between the Alps and the Bavarian Forest. To do this, stay halfway along Lake Starnberg at Schlossgut Oberambach. This is a lovely eco-friendly hotel in the middle of nature, perfect for escaping the hustle and bustle of Munich.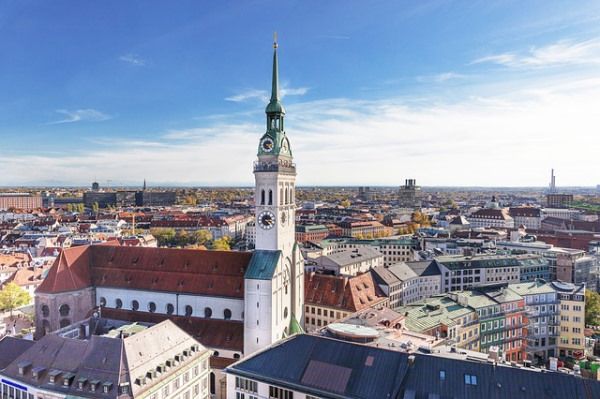 Discover all our ideas of ecological activities for your holidays, to try without moderation in Croatia or elsewhere.
#6 Gateways to Asia by Rail
Finally, to close this epic on the European rails, let's head east towards Russia! Board the Red Arrow, the mythical train between St. Petersburg and Moscow. With a bright red exterior and an interior straight out of a 1930s movie, this itinerary will certainly take you back in time! To book your ticket without scamming, it happens on the website of the Russian railway company. You should choose the route operated by the train called " Red Arrow ". If you feel the soul of a great adventurer, it is also in Moscow and on the same website that you can embark for the Trans-Siberian Railway, direction Asia !
You now have several ideas for a sleeper train trip in Europe that will leave you with lasting memories. So which itinerary tempts you the most ? Tell us in comments.
Also check out our dedicated article to discover other train travel opportunities in Europe, both day and night.