Deciding where to spend your nights during your next vacation is a headache in itself: how do I stay within my budget? Are there any accommodations available in my destination on the dates of my next vacation? What did past guests think? But then, when you add the little grain of salt of ecological accommodation, the challenge gets tougher! Fortunately, we are here to help you select your next eco-responsible hotel, lodge or unusual accommodation. Yes, yes, the rare pearl that will make your future vacations responsible and unforgettable! Criteria to look at carefully, sustainable tourism labels and concrete examples to make you dream: you will soon know everything about the subject. All that's left for you to do is to become an Explor'Actor by helping us to reference the next Ethik'Hotels !
What is an eco-responsible hotel?
An eco-responsible hotel, or eco-hotel, is a tourist accommodation that implements actions to reduce its impact on the environment. This includes, for example, the rational consumption of resources, waste management or the location of the hotel in the area.
Some establishments go further by committing to supporting the local economy. They do this by employing local labor or choosing to buy from local producers.
The alternatives to the eco-responsible hotel
When it comes to eco-friendly tourist accommodations, you're spoiled for choice, so it would be a shame to limit yourself to hotels. Here are a few examples of other types of accommodation perfectly suited to your next responsible vacation!
The ecolodge
Ecolodges have the particularity of having been designed to limit their impact on the environment even before their construction. In practice, they often take the form of light habitats designed with ecological materials such as wood, straw or raw earth. Those that take the concept to its logical conclusion may even have been designed to be self-sufficient, i.e. not connected to running water or electricity networks.
Most of the time, this type of accommodation offers the same level of comfort as a hotel room. As a bonus, you get an idyllic setting and a little atypical side, far from being unpleasant. Often located outside of cities in rural areas, it is the ideal type of accommodation for a getaway in the middle of nature!
Did this foretaste make you want to? Discover 9 eco-lodges in Europe for your next exotic stay.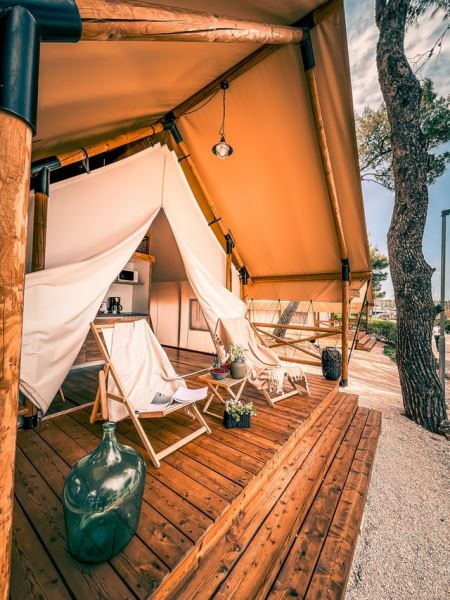 The campsite
For your nature getaways on a budget, why not opt for camping? These can also be designed to be environmentally friendly. When this is the case, the owners pay particular attention to their waste management, to the preservation of resources such as water and to the reasoned and ecological consumption of energy. Moreover, if you come with your own tent for a short stay, you often don't need to make a reservation in advance. It's the ideal recipe for eco-responsible holidays in total freedom!
You don't like the discomfort of a tent but are tempted by the idea of an accommodation close to nature? No problem: you can also experiment with glamping. For a slightly higher budget, you will usually sleep in a converted cabin or a luxury tent. You will enjoy the camping experience in comfort and without the hassle of setting up and transporting all your equipment.
Want to learn more about this luxury camping? Discover 9 glamping addresses in Europe.
The eco-responsible lodge
All the comfort of a hotel with the good advice of your host: isn't it the dream of every backpacker? Sleeping in a B&B is an excellent way to take advantage of all the good things to do in the area thanks to someone who loves the region. Most of the hosts will not hesitate to share with you their panels of environmentally friendly activities to visit the surroundings. Discovery off the beaten track guaranteed!
Finally, if your gite also offers a table d'hôtes, it will be an opportunity to discover the local gastronomy in a friendly atmosphere and in good company!
Unusual accommodation
Do you want to sleep in a bubble floating on the water, a tree house or a trailer? There is no lack of solutions to reconcile responsible and unusual travel! To start finding inspiration for your next adventure, discover a selection of 11 unusual accommodations in France.
What to look out for when choosing an eco-friendly accommodation?
The presence of a sustainable tourism label
Even if it is not always easy for guests to obtain an eco-responsible certification, especially for budget reasons, labels are a very good criterion for choosing your next sustainable hotel. Indeed, this Holy Grail of tourist accommodation ensures that you will not be fooled by greenwashing, provided that the label is reliable and of quality!
Discover the main sustainable tourism labels that you can trust with your eyes closed.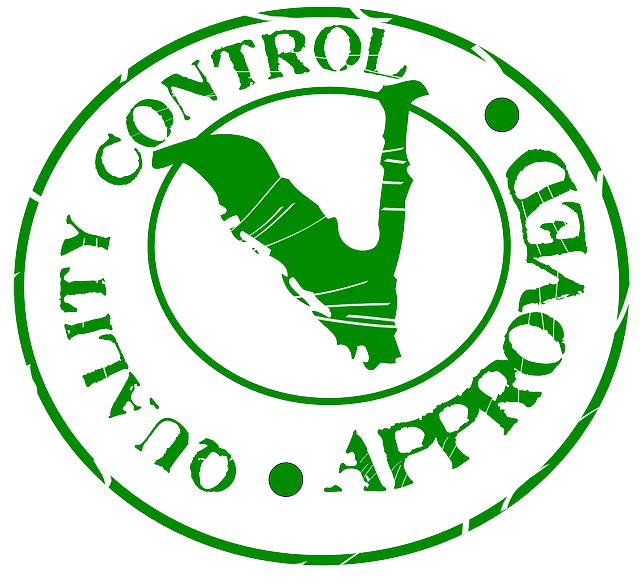 An accommodation well established in its environment
How does the home fit into its surroundings? Here are a few things you can look at if you spot a home that catches your eye:
Is it designed with environmentally friendly and locally sourced materials?
Is it a light habitat built without foundations and therefore does not contribute to soil artificialisation?
Doesn't the accommodation distort the surrounding landscape?
If the building is old, has it been renovated in an ecological way?
Are hosts committed to preserving local biodiversity?
Arctic TreeHouse Hotel, located in Finnish Lapland, is a beautiful example of low impact accommodation. Built on stilts and using local wood, it blends in perfectly with the Lapland forest that hosts it. In addition, the owners replant trees every year in the surrounding forests to safeguard the natural wealth of their region.
Preserved resources
In terms of resource preservation, several criteria are important.
Cleaning
To be considered as an eco-responsible hotel, it is out of the question to use toxic household products and to engage in intensive daily cleaning. Cleaning products are a major source of micropollutants, which end up in the water and threaten marine biodiversity. Even in France, where wastewater is treated, these types of compounds are rarely filtered. We let you imagine in countries that do not have this type of infrastructure...
Same fight for the preservation of water resources. Be careful with hotels that offer you to change your towel every day, for example. Even in establishments that invite you to hang up your towel so that it is not changed, this rule is rarely respected.
Energy consumption
An eco-responsible establishment will ideally take care to produce its energy from renewable resources, especially for hot water or electricity. It will also be careful to use heating and air conditioning sparingly. A tourism company that goes all the way will even make you aware of this type of issue when you arrive. In the United States, for example, 90% of homes are air-conditioned, which represents 6% of the country's electricity consumption, and all the greenhouse gases that go with its production.
More tourist establishments should take a cue from accommodations like Ravana Garden in Sri Lanka. This waterfront hotel limits air conditioning by taking advantage of sea breezes to cool the indoor air.
Good waste management
During your vacations, you probably generate more waste than in your daily life. Between meals and snacks on the go and the absence of simple bulk purchasing solutions, adopting zero waste while traveling is not always easy. To take a first step in the right direction, why not support a tourism accommodation that commits to :
do not use single-use plastic;
propose solutions for selective sorting and even composting;
offer a filtered water point to fill your gourds, especially in countries where tap water is not drinkable?
All these criteria are taken into account in the Ethik'Hotels ranking.
The Kalliste hostel in Corsica is an example of accommodation that does things right. In addition to being a few meters from the beach, you can enjoy every morning of your stay an anti-waste and zero waste breakfast. No all-you-can-eat buffet, whose leftovers often end up in the garbage! The hosts have chosen homemade food served at the table.
Want to go further in your personal approach? Discover all our tips to adopt a zero waste vacation.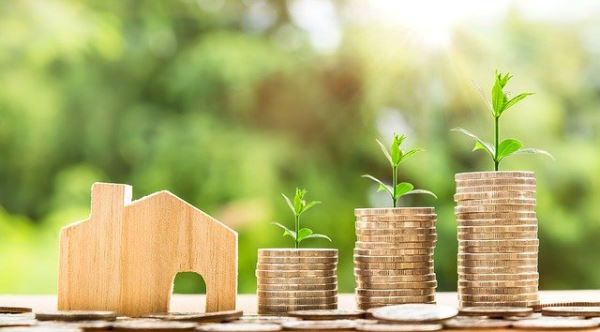 Support for the local economy
Last but not least, the last criterion is one of the pillars of ecotourism. An eco-responsible hotel will not ignore the support of the local population and economy. For this, the owners will pay particular attention to :
employ local people;
Equip and supply themselves as much as possible with products sourced in short circuits.
This is particularly the case of the table d'hôtes Au 46, which does things very well. Indeed, the owners offer you vegetarian cuisine from organic agriculture and mostly from their garden or local producers.
You now know all the criteria to choose an eco-responsible hotel for your next vacations. If you don't feel like doing the research yourself, don't forget: the Ethik'Hotels database of tourist establishments is there for that purpose and only offers you ecological accommodations!
Article written by Anaïs Maroteaux, SEO web writer
Image rights:Photo by Aldeen Li on Unsplash Image by OpenClipart-Vectors from PixabayImage by Nattanan Kanchanaprat from Pixabay