Reducing your waste at home, with your well-oiled habits, your favourite bulk shop, your compost always at hand, it has almost become second nature to you. However, when it comes to holidays, all your points of reference disappear. If the richness of travel is indeed in getting out of your routine, when the question of waste management arises, it's a different matter… So that you don't pull your hair out on your next trip, we've provided 4 tips for reducing your waste and travelling without single-use plastic. What if we took up the challenge of a zero waste holidays together?
Tip #1: Choose your accommodation carefully
This criterion is our hobbyhorse at Ethik'Hotels! To ensure that you can easily find an establishment that takes care of its waste management, we have made it 2 of our 8 criteria. Look out for the "no single-use plastic" and "selective sorting" pictograms of the establishments listed on our site to organise your next zero waste holidays.
Booking in a responsible accommodation is the ideal solution to avoid all unwanted packaging. No more cosmetic samples, plastic cups or individual portions on breakfast buffets.
Some hosts and hotel managers go even further. This is the case, for example, in the following establishments:
If you couldn't choose a zero-waste hotel or eco-lodge, don't panic! You can start by refusing products with unnecessary packaging or not using the samples that sit on the sink in your hotel room.
Tip #2: Prepare a zero waste kit for your travels
Replace plastic bottles with a water bottle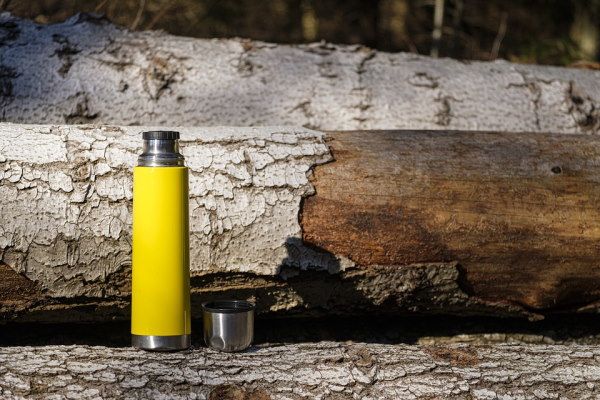 This is also one of the criteria we cherish at Ethik'Hotels! Look for the pictogram of the drop to choose an accommodation that offers filtered water to fill your water bottles directly. In Europe, with tap water available in most countries, it is easy to avoid the plastic bottle. However, in some more remote destinations, finding clean drinking water without generating waste can be an uphill struggle.
Where in the world can you drink tap water? Find out in this water safety infographic.
Read also: discover all our tips to eliminate plastic bottles during your next holidays, even in countries without tap water!
Take the necessary food with you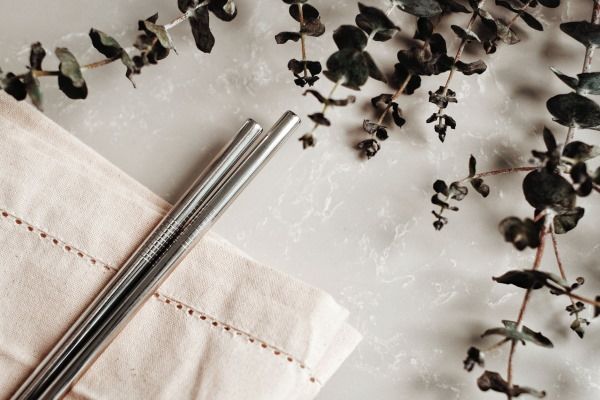 For a zero waste holiday, think about your essentials before you go:
reusable kitchen utensils: cutlery, Swiss Army knife, reusable folding cup, stainless steel straw for your cocktails;
a few cloth napkins to avoid paper ones;
cotton bulk bags for your shopping;
as a bonus: resealable boxes. You can put your leftover food in them to avoid food waste or give them to the shopkeepers where you take a meal to go.
Finally, once there, dare to refuse single-use utensils and packaging: cutlery, cups, napkins, bags. If you don't speak the local language, proudly display your fork or straw when ordering at a shop! The message should get through.
A zero waste toiletry kit
If you already do it at home, you'll naturally do it when you travel. If you haven't yet, we advise you to start by adopting solid cosmetics for your next adventure! Lighter than their liquid versions, guaranteed not to leak, they are the favourite allies of the eco-responsible and smart traveller. Soaps, shampoos, toothpaste, moisturizers, you can now find almost everything in solid format.
However, you'll still find it hard to get your hands on plastic-free sunscreen containers. Find out in our dedicated article why it's still essential to choose a mineral filtered, petroleum-free sunscreen for your next holiday.
Tip #3: For zero waste holidays, watch your consumption
Avoid fast food outlets that offer single-use packaging
Why not go to a real restaurant instead? If this is too expensive for your budget, most cities have small, inexpensive fast food outlets that will more easily accept your zero waste containers. As an added bonus, you'll get to sample the local cuisine – a great way to soak up the culture of your holiday destination!
buy in bulk
When travelling, it can be tempting to turn to over-packaged biscuits and industrially prepared sandwiches for lunches. However, there are simple alternatives for picnics and snacks that greatly reduce plastic packaging.
For your sandwiches, why not buy all the ingredients and make them yourself? In France, take bread from a bakery, buy cheese, ham and vegetables from a market and you're done! For your snacks, think of dried fruit and biscuits in bulk. Crunching on fruit is also an excellent appetite suppressant, good for your health and for the environment.
To find addresses that offer a bulk section in France, visit the websites CartoVrac or Réseau Vrac. Alternatively, you can opt for organic grocery shops, which often offer a wide choice of products without packaging.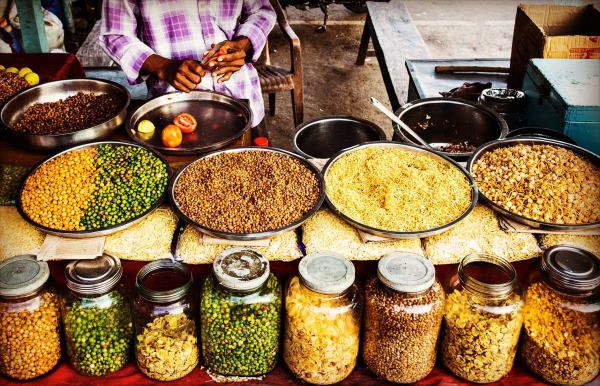 If you are going abroad, look at markets, which will usually allow you to buy your fruit and vegetables without packaging. You will also be eating more local produce than in a large supermarket.
Tip #4: Be kind to yourself
This is perhaps the most important step in this article! Remember that when it comes to zero waste, perfection is not the goal. If you forgot to order your cocktail without a straw or the shopkeeper stuck a plastic spoon in your ice cream cone without your knowledge, it's not a big deal. The aim is to do the best you can, within your means, without too much strain. Remember, you are on holiday to relax, not to get into trouble!
We hope these tips will inspire you to take up the challenge of zero waste holidays on your next adventure. What are your tips for limiting waste when travelling? Tell us in comments!