If you are looking for an eco-friendly vacation in the Caribbean, Guadeloupe is an excellent Guadeloupe is an excellent destination to consider. This beautiful archipel agoarchipelago offers a range of ecolodges that combine luxury, comfort and sustainability. From lush forests to pristine beaches and coral reefs coral reefs, the island is full of natural beauty to explore while minimizing your your impact on the environment. So ready to spend your next vacation
In an ecolodge in Guadeloupe?
What is an ecolodge?
An ecolodge is an accommodation designed to minimize its environmental impact. These lodges use sustainable materials such as bamboo and wood from local sources to reduce their carbon footprint. They also use renewable energy sources, such as solar power and wind turbines. Ecolodges are generally built with the principles of sustainable with environmentally friendly design principles in mind, such as the use of such as the use of natural ventilation and lighting to reduce energy consumption. In addition to these features, ecolodges sustainable practices, such as the use of organic or locally sourced food and the composting of waste.
To learn more, check out our full article on Ecolodges around the world
Why choose an ecolodge in Guadeloupe ?
Guadeloupe is a French overseas department located in the Caribbean Sea, composed of several islands, including Grande-Terre, Basse-Terre, Marie-Galante, Les Saintes and La Désirade. The island is famous for its biodiversity, its picturesque landscapes and its cultural
cultural diversity. Guadeloupe offers a unique travel experience that combines luxury, nature and culture. The island's ecolodges are committed to the preservation of the natural environment and the support of the local economy. At choosing an ecolodge in Guadeloupe, you can enjoy a sustainable vacation while supporting local communities and protecting the environment.
Our selection of ecolodges in Guadeloupe
Habitation Samana Beauséjour, an ecological guest house in Guadeloupe
The former coffee house welcomes you in this colonial house 19th century colonial house built with local wood. Plunged between the Caribbean Sea and the mountains of the National Park of Guadeloupe.
Located in Pointe-Noire in Basse-Terre, enjoy the Caribbean art of living and discover the richness of the Guadeloupe archipelago.
This ecolodge in Guadeloupe is installed on a domain with a magnificent tropical garden, at 300 meters of altitude on the Gros Morne and near the Cousteau Reserve.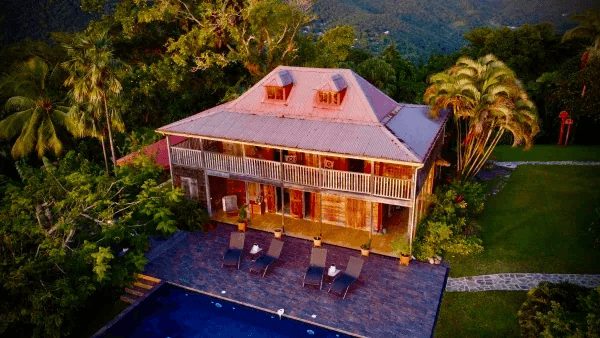 Stay at Habitation Samana Beauséjour, an ecological guest house in Guadeloupe
Caraïb'Bay Hotel, a hotel in Deshaies in Guadeloupe
A corner of paradise nestled between the tropical forest and the Caribbean Sea. Located to explore the wealth of the Basse-Terre. The magnificent beach of Grande Anse and the lush nature of the Guadeloupe National Park.
Dispersed in a garden of 8000 m² where hummingbirds and sugarbushes live in the middle of a luxuriant vegetation.
Houses and ecolodges in a large tropical park. Choose your dream accommodation with colorful decoration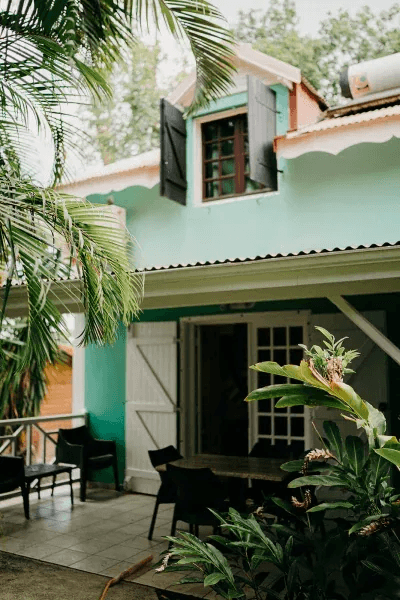 Stay at Caraïb'Bay Hotel, a hotel in Deshaies, Guadeloupe
Eco-responsible activities to do during your vacations in an ecolodge in Guadeloupe
Explore the national parks
Guadeloupe has two national parks: the National Park of Guadeloupe and the National Park of the Islands of Guadeloupe. These two parks offer hiking trails for all levels of hiking trails for all skill levels, as well as educational activities to learn about educational activities to learn more about the wildlife, flora and history ofthe region. By visiting these parks, you are also supporting conservation and conservation and protection efforts.
Snorkeling
Guadeloupe is surrounded by coral reefs, making it an ideal place for snorkeling. However, it is important not to touch or step on the corals, as this can cause permanent damage to the marine ecosystem. Choose an environmentally friendly dive companythat is committed to protecting the coral reefs.
Some ideas of places to snorkel:
Petite Anse beach, located on the west coast, in Basse Terre. The clear waters and gentle waves make it an ideal spot.
La plage du Souffleur, located on the island of Grande-Terre, the water is crystal clear and the beach is lined with coconut trees.
The 3 beaches of Saintes, located on the island of Terre-de-Haut, the beach of Pompierre is the most popular and known for its coral reefs.
The beach of Sainte Anne, located on the south coast of Grande-Terre, this white sand beach is ideal to relax and enjoy the sun.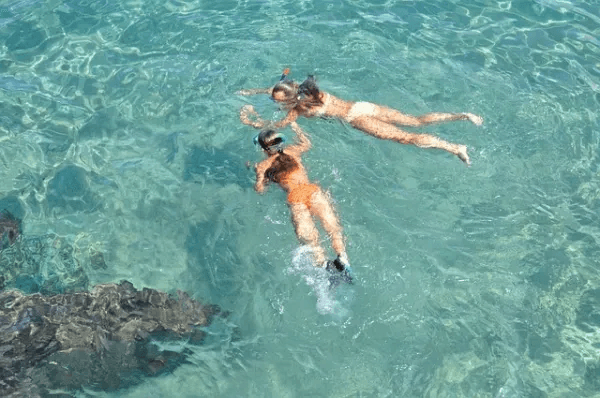 Participate in beach clean-up activities
Plastic waste is a global problem, and the island's beaches are no exception. Join a beach cleanup initiative organized by a local organization
by a local organization or even a tourism company. You can help preserve the beaches and the marine species that live there. If collective initiatives are set up, your ecolodge in Guadeloupe will certainly be able to will certainly be able to inform you of the places and dates.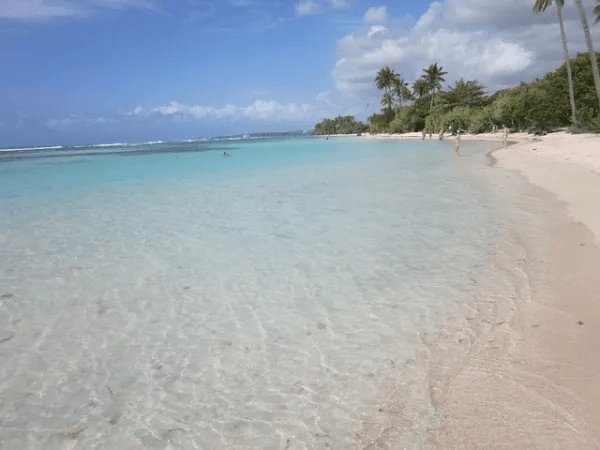 To go further, our article on ecological vacations at the sea is possible: follow the guide !
Visit botanical gardens
Guadeloupe is famous for its biodiversity, and its botanical gardens allow you to admire a wide variety of tropical plants, flowers and trees. By visiting these gardens, you also support biodiversity conservation efforts.
The two most famous botanical gardens in Guadeloupe are
botanical gardens in Guadeloupe are :
Jardins botaniques de Deshaies, covering more than 7 hectares and home to a wide variety of exotic plants, flowers and trees. It is an ideal place to reconnect with nature.
Jardin de Valombreuse, the gardens are surrounded by mountains and rivers, perfect for walking.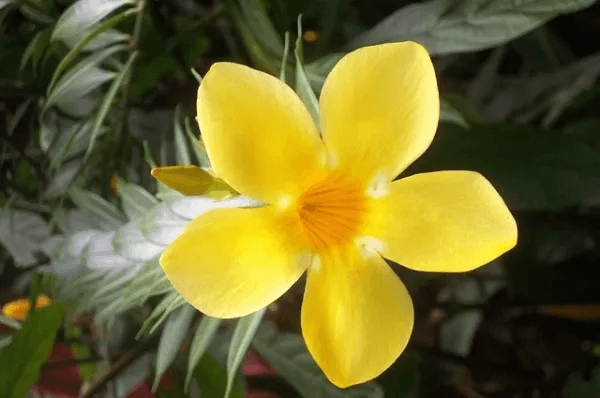 Do not hesitate to ask the reception of your ecolodge in Guadeloupe for the list of the most beautiful gardens to visit during your stay.
Cycling or hiking
Guadeloupe offers many cycling and hiking trails through the rainforest and along the beaches. By choosing to bike or hike instead of driving, you reduce your impact on the environment and can take full advantage of the natural beauty of the natural beauty of the region.
Buy local and sustainable souvenirs
Instead of buying imported and disposable souvenirs, choose local and sustainable local and sustainable products made from natural materials. You You can find locally made crafts, clothing, jewelry and more, made locally.
Your ecolodge in Guadeloupe will certainly have plenty of addresses of artisans to share with you.
do know more, why I don't bring back any more souvenirs from my trip?
Ecolodges in Guadeloupe are a great way to enjoy the way to enjoy the natural beauty of the island while minimizing your impact on the environment. Enjoy nature while supporting sustainable sustainable practices with options for every taste and budget.
Image by Clara CALDERINI from Pixabay
Image by J. Ketelaars from Pixabay
Image by Claude Monfort from Pixabay
Image by gwadarco from Pixabay