Traveling by cargo ship is much more than a simple cruise. It means discovering a unique way of life, that of the sailors and officers who spend several months of the year traveling the globe by sea. It is also to choose to find oneself face to face with the immensity of the ocean, far from the hustle and bustle of daily life and its many distractions. So, whether you are curious about the experience of traveling on a container ship, dream of crossing the Atlantic by boat or feel the need to really disconnect, why not consider embarking on a cargo ship soon? From price to travel time, destinations and conditions of travel on board a huge cargo ship, you'll soon know everything about cargo travel!
Why take a cargo cruise?
A unique and unusual experience
By traveling by cargo ship, you are choosing an unusual mode of transportation. Indeed, beyond crossing an ocean, you will have the opportunity to discover the daily life of the sailors and officers on board. While you travel, others are on the cargo ship to work! You will surely have the opportunity to talk with members of the crew during meals. As you walk around the ship, you will discover how life is organized on board. With a little luck, you may even get detailed explanations from an enthusiastic officer.
It is also a real mix of cultures that awaits you on a cargo ship, as the nationalities of the sailors are varied! Don't forget to polish your English before departure.
Finally, beyond the crew, you will meet the other travelers. About ten people like you will share your daily life during these few days or weeks spent on the water.
Time for yourself disconnected from the world
Don't imagine embarking on a cruise ship with nightclubs, stores and casino rooms. A cargo ship is first and foremost a place of work, without distractions... and often without a good quality Internet connection.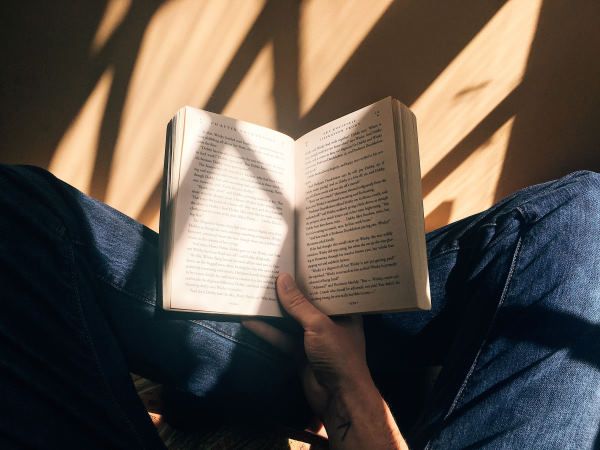 You can see it as a great opportunity to indulge in one of your passions or to advance on one of your projects: write a book, take up painting or guitar for example. Otherwise, why not take the time to simply enjoy life: contemplate the starry sky in the middle of the Atlantic, admire the sunsets over the ocean and let yourself be lulled by the sound of the waves?
Also read: discover all our tips for organizing disconnected vacations
A comfortable way to travel
In the cargo ship, you will not share a dormitory with several other passengers. You will have your own personal cabin, often quite spacious, with an office area and a private bathroom. Meals will also be provided and you will sometimes have access to a gym or a swimming pool. Finally, it is perhaps even more luxurious than a cruise!
The ecological argument
Of course, a cargo ship is far from being a zero-carbon transport. However, for your travels, you can compare it to hitchhiking (even if it is far from being free as we will see later). Indeed, the revenues generated by the transport of passengers in freighters are negligible compared to those linked to the transport of goods. In other words, and unlike a cruise ship or ferry, the cargo ship will travel with or without passengers on board.
This mode of transport is therefore more ecological than its alternatives which are the plane and the ferry cruise.
To learn more, discover our complete file on the ecological impact of the aircraft.
And for the price of a cargo trip?
On the other hand, don't imagine traveling by cargo ship for free by hitching a ride on an industrial port: it's unlikely that anyone will let you on board.
If you want to work on a cargo ship to pay for your trip, your chances are also almost nil. Unlike small ships or sailboats, you do not participate in crew duties on a cargo ship: these are reserved for qualified sailors and officers.
No choice, you will have to finance your adventure yourself! A cargo trip is unfortunately far from being economical: count between 100 and 150 € per day and per person for food and lodging. Add to that the customs fees and port taxes. Except for very short trips, the cargo ship is much more expensive than the plane: count a minimum of 1000 € for an 8 day crossing of the Atlantic from Le Havre to New York.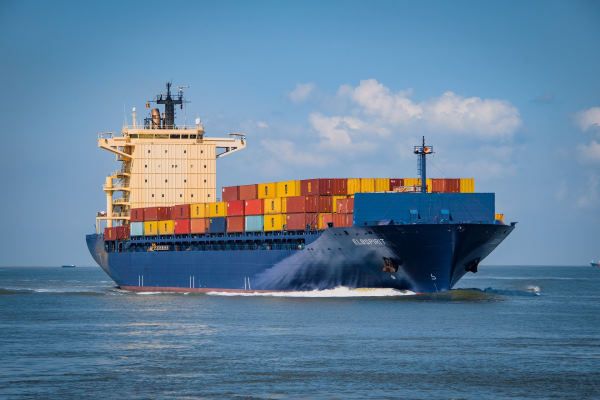 Where and how to go on a cargo trip?
Destinations of commercial vessels
There is no shortage of destinations! If you want to cross the Atlantic by freighter, reach Argentina or disembark in Japan, you will inevitably find a suitable ship. In general, you can reach the major cargo ports on all continents with the main transport operators.
You can even opt for a cargo trip in Europe! Less time consuming and therefore less expensive, it is an excellent way to test the concept or to discover the Old Continent without a plane. Moreover, this type of travel will surely be easier in the future with the development of the freeways of the sea, regular cargo lines in Europe. The initiative comes from the Ministry of Ecological Transition and aims to relieve the traffic of heavy goods vehicles on major roads and reduce overall emissions of greenhouse gases. Shipping lines have already been set up between France, England, Spain and even North Africa and Turkey.
How to board a cargo ship?
To book your trip, here are 2 websites that offer many crossings:
On the practical side, you generally have the right to a hundred kilos of luggage, less restrictive than by plane.
Most cargo ships carry less than 12 passengers on board so they are not required to have a doctor on board. This is why you will often need a medical certificate and health insurance before departure. In addition, passengers under 3 years old (sometimes under 10 years old), as well as those over 79 years old are not accepted on cargo ships.
Be careful, if your ship stops in the United States, even without disembarking, you will need a visa, the ESTA form is not enough.
The different types of boats
You will be able to embark on several types of ships during your cargo escapade.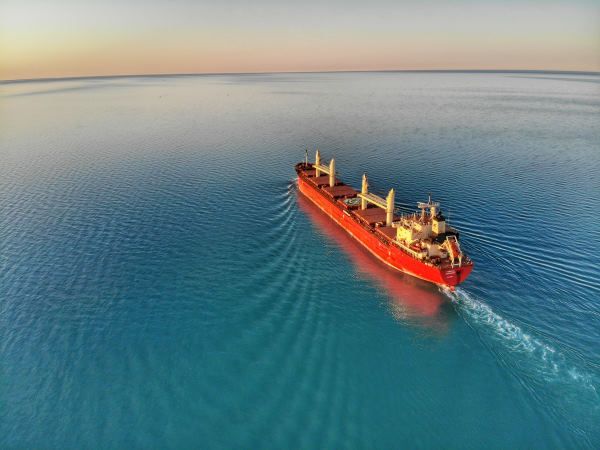 Container ships
You will certainly be impressed by the size of these huge ships carrying large standardized containers loaded and unloaded with cranes! You should know that container ships' port calls are usually rather short, as loading and unloading are made very efficient by the standard size of the goods. They will rarely leave you time to go sightseeing and the ship will not wait for you under any circumstances.
Standard freighters
The majority of these vessels were chartered before the arrival of container ships, and are mainly used for very large goods. The calls are therefore often longer because the loading and unloading can be more technical. If you dream of seeing a train being unloaded from a ship, try your luck!
Rovers
These boats carry vehicles and offer you the possibility to take your own car for free if you wish. Unlike container ships, the upper deck does not contain cargo, so you can move around quite freely to enjoy the scenery, except in case of a big storm.
Bulk carriers
As the name suggests, this type of vessel carries bulk raw materials, such as grain or coal.
Other types of cargo ships
Other less common types of boats can also accommodate you:
Cargo tramps: with itineraries not fixed in advance, this type of vessel leaves room for the unexpected and is especially suitable for reckless and unrestrained adventurers!
Mixed cargo ships: designed to carry both goods and passengers, this type of vessel is a good compromise between the entertainment of a cruise ship and the austerity of a cargo ship. However, there are fewer and fewer of them still in circulation;
Scientific ships: like the Marion Dufresne, they allow you to reach isolated areas, for example the French Southern and Antarctic Lands.
What to expect on a cargo trip?
A very slow and unexpected journey
With a speed of 15 knots, i.e. 27 km/h, a cargo ship is far from being a fast means of transportation. Moreover, you are subject to the vagaries of the weather and can see your departure or arrival delayed by several days. As far as safety is concerned, accidents are very rare, cargo ships being very stable and less sensitive to storms than ferries or sailing boats. You will also be less prone to seasickness on this type of boat.
A transport of goods above all
Industrial atmosphere guaranteed: don't expect golden stairs and carpeted floors. You'll feel more like you're in a factory than a vacation village.
Moreover, the ship will not wait for you. Whether it is during a stopover or at embarkation, its priority will be to deliver the goods on time. Don't forget to take some margin, especially at the beginning where it can be difficult to find on a huge industrial port not designed for passengers.
To the rhythm of the crew's life
You will take your meals and have the chance to talk with the crew, often about twenty men, of various origins. You will almost always be able to move freely on the ship, ask your questions, and even discover the engine room and how a cargo ship works.
A trip cut off from everything
Plan to keep yourself busy. With no phone, Internet connection or distractions, you'll be in complete control of your time on board. Books, movies, creative activities or sports: it's up to you to plan everything! If you want to go further, you can also consider spending your vacation on a sailboat.
Now you know the basics of a cargo trip. So, are you tempted by the adventure after reading this article? Tell us about it in comments!
Why not continue the unusual adventure with a trip on a mythical train? Discover 7 ideas for railroad escapades in our dedicated article.
N.B. Since the beginning of the Covid-19 crisis, many companies have chosen to suspend the reception of passengers on their ships. This is notably the case of CGA-CGM. You may have to be patient before you can realize your dream of traveling by cargo ship.
Article written by Anaïs Maroteaux, SEO web writer
Droits images :- Photo par Chris Pagan sur Unsplash- Photo par Blaz Photo sur Unsplash- Photo par Vidar Nordli-Mathisen sur Unsplash