In the past, buying travel souvenirs was an essential part of my vacation. Like 48% of travelers, it was a way to bring a little bit of my trip back home. It was also a good opportunity to make my loved ones happy. However, when I started to pay attention to my environmental impact, the issue of travel souvenirs also came under scrutiny. Did I really need the scarf? Did I use it at least once?... The answer was often no!
And I also transposed this to the 1.4 billion international tourist arrivals in the world. Only 1 person out of 5 doesn't bring back any souvenirs from their vacations. This represents an astronomical quantity of objects that are not or hardly used, and that we used to do without, in any case. We are far from the minimalist lifestyle and the reasoned consumption. I explain you in detail the reasons that pushed me to change my way of thinking and the alternatives that I discovered.
The environmental impact of travel souvenirs
Overconsumption
As I mentioned in the introduction, the travel souvenir was a must for all my vacations. And sometimes the diversity of the offer didn't leave me much choice. However, leaving without anything was not an option. I had the impression that I would not be able to finish my stay properly.
Except that once I got home and, taken out of their context, the famous objects did not make me dream anymore. The statuettes and other decorations are gathering dust, the salad bowls are relegated to the bottom of the drawers... And I'm not talking about the clothes that I loved on the spot but much more difficult to wear in the Parisian subway. In short, I bought countless things that were of little or no use to me. And in a responsible approach, of reasoned purchases, there is a gap between these two practices.
The origin of vacation souvenirs
It is often enough to look at the back of the product, to realize that it was made at the other end of the planet. And I have to admit that buying an Alpaca wool sweater in Peru that was made in China, it leaves a bitter taste. It adds a significant environmental impact to your trip. Especially if you have the buying fever.
To illustrate my point, in the 13 main Parisian museums, 80% of the souvenirs bought by holidaymakers are made outside France!
Excessive negotiation
It is also not uncommon to see travelers negotiate the price excessively. It is a bad habit that we all have unfortunately taken, including me. Except that once converted into Euro we quickly realize that it only represents 1 or 2 €. Whereas by paying the right price :
on our side, it won't really make a difference on the global bill of our vacations
for the seller, it has a strong impact on his quality of life
Do not touch nature
I admit it already happened in the past to bring back pieces of nature with me. I think about the sand I collected here and there, the blue pebbles I picked up at Blue Stone Beach on Flores Island... At the time I was not aware of the consequences. And I said to myself that 3 or 4 little stones are not going to make a difference. In reality it is true. Except that multiplying by the number of passengers can change an eco system.
The subject has already been mentioned in the article on ecological vacations at the sea that I invite you to discover.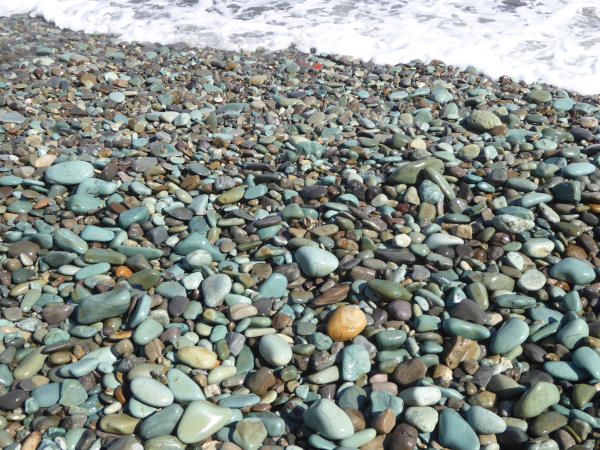 Top 10 vacation memories
I am nevertheless a sentimental and emotional person. Travel memories are therefore very important to me. So I had to find alternatives. Thinking about it, I found many solutions to avoid polluting memories, some of which I was already doing very regularly. I decided to focus mainly on those, which allow me to bring back a piece of my stay with me and not to impact mother nature more.
#1 - Create memories in your memory
The most beautiful memory of a trip is the one we have in our head. And yes, in the end, what reminds us the most of this or that vacation are the images that come unexpectedly from our memory. Because a sound, a smell, a situation reminded us of that moment.
And to create these memories, we have to take full advantage of the present moment when we are there: savor each moment, take mental pictures of what we see, appreciate the moments of pause... These are in fact all the concepts of slow tourism that we have already mentioned in the new trends in tourism.
#2 -Take pictures
I also admit that I have the trigger a little easy on the camera. So I come home with a myriad of photos that remind me of all the moments of my stay. And if I want to see certain places again, to relive a moment... I just have to go back into my albums or open my computer and the memories come back to the surface.
I have just experienced this with my photos of my stay in Flores, Indonesia. While looking for the photo of the blue pebble beach, I have a whole bunch of memories that came back to my mind! It's magical!
And now we all have smartphones. No need to have a professional and expensive camera to take pictures. It's really within everyone's reach.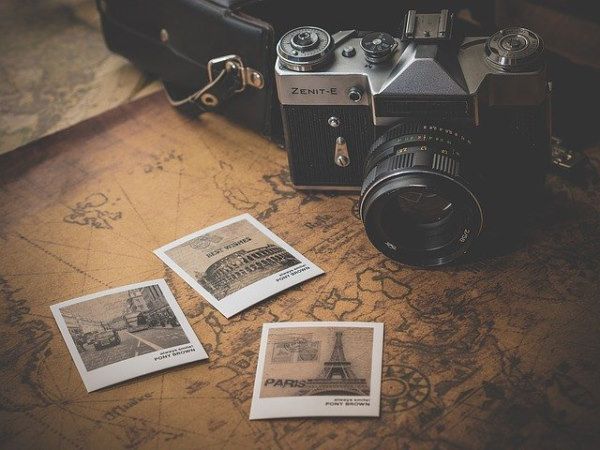 #3 - Make it a priority to meet people
Travelling is also about meeting people and exchanging ideas. With social networks and internet it is now easy and possible to keep in touch. This allows us to remember our vacations very easily.
I think of the schoolgirls that we met in a bus trip that took us to Borobudur. At the time we had exchanged our Facebook. This allows us to say hello to each other on our birthdays.
Personally I had the opportunity to meet several of my best friends and even my spouse on vacation. So you have to stay open to new encounters, you never know where it might lead you.
#4 - Buy useful items
Sometimes we still want to have material travel souvenirs. Or we have some local currency left to spend. In these cases let's choose something useful: a glass, a cup...
As for me, I am a big consumer of teas and herbal teas of all kinds. So in this case I bring a mug. It will accompany me during my working days. Today, as I write these lines, it is the one from Costa Rica that is sitting next to me. By the way, I haven't bought a mug in France for 15 or 20 years.
#5 - Choose local crafts
If you want to bring back a physical souvenir of your vacation, you should look at the origin of the product as much as possible. Indeed, it is always better to choose something that has been produced locally. What is even better is to buy directly from the artisan.
This avoids intermediaries and allows a fairer payment to the person who made the object. It is also an opportunity to exchange a little more with the creator and to learn more about his knowledge, his inspirations...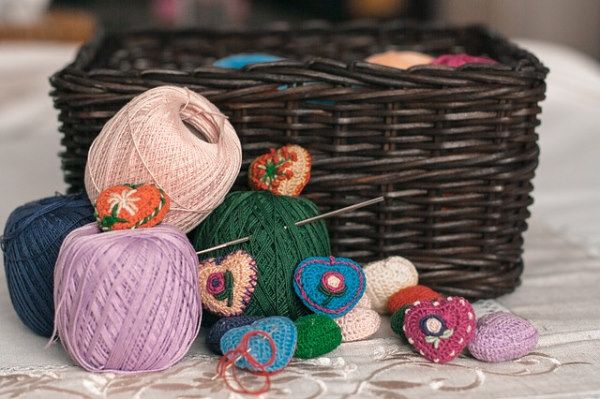 #6 -Create your own memories
Speaking of local crafts, if you have an artistic soul, why not participate in a class. It can be painting, pottery or any other manual activity that will allow you to :
discover a local know-how
bring home a handmade souvenir
It is also possible, when you come back home, to dive into your memories and create a beautiful album of memories. I think of scrapbooking or other.
# More information
If you like manual and creative activities but don't know how to get started, I invite you to discover Mojo Krea which offers workshops to boost your creativity. By the way, the theme of the first workshop is the creation of your own personalized photo album, ideal for your vacation memories!
#7 -Buy local gourmet products
This point is very dependent on the legislation in force both in your vacation destination and in your country of residence. However, when it is possible, bringing back in your luggage some culinary products is a good alternative.
I am thinking in particular of spices or condiments. It is always convenient to have them in our cupboards and when we buy them in the supermarket we are not always sure of the origin and quality.
This can also be the occasion to couple this with a visit to the plantation and/or the place of production. We realize better the working conditions and once again we remunerate the producer at his fair value, without intermediary. And it gives an idea of discovery for the vacations, which will then create a memory (see point 1)
#8 - Take a cooking class
At the meeting of ideas 6 and 7, the cooking class is also a good option. We discover flavors, mixtures, and dishes that we are not used to tasting. We also use local products that we are less familiar with.
The cooking classes are also opportunities to exchange and learn more about the habits and customs of the region. And back home when we reproduce the dish, even if the atmosphere is not quite the same, let's admit it, finding tastes, triggers memories very quickly. Like Proust's madeleine!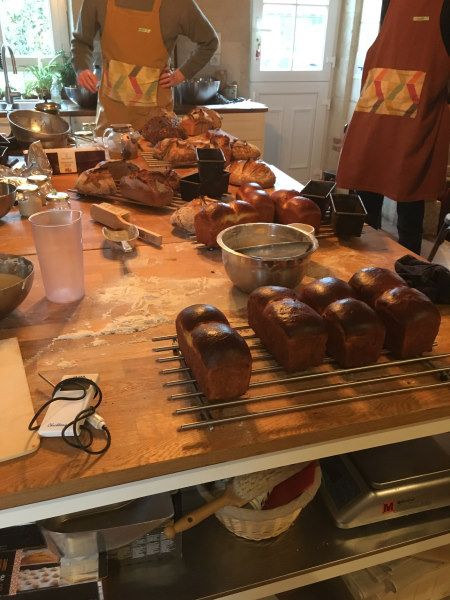 Icing on the cake, coming back with a new recipe is an opportunity to make discover another gastronomy to your friends and family. It is to share a part of our vacation with them. On a personal note, the best souvenir that my mother brought back from her vacations on the Reunion Island is the recipe of Rougail Saucisse (follow the link to find the famous recipe in instagram format)!
#9 - Send postcards
And yes, instead of bringing back souvenirs to our loved ones, why don't we send a nice postcard. We hardly receive any mail anymore, except for bills! I think it's always a nice surprise to discover a card or a letter from a loved one in the mailbox. It's a nice change and a nice attention.
We find a bit the spirit of slow travel because the card will have taken several days to arrive between the purchase, the writing, the sending and the reception. It's a change from the immediacy of social networks.
The little trick is to choose one that has been made by a local artist (painter, photographer ...). And if it is pretty and can be used as a decoration, it is the grail!
#10 - Give to associations
If you have been touched by the region and/or country you visited and would like to participate in the local life, many associations will be happy to receive your donations. This can be associations that
help the population in need
carry out actions to protect the environment and the local ecosystem
support local initiatives
restore historical monuments....
It is an opportunity to participate in local life and to give meaning to your vacation. It is also an opportunity to keep a link with the place because the associations send from time to time emails on the progress of the projects implemented.
Moreover, when you leave a country by plane, there is often a donation box in the boarding room. These boxes are for local NGOs or associations, often mentioned on the sign. Don't forget to put your last money in the box. They will not be of any use to you at Carrefour in France and can help people on the spot.
You will have understood if you take up the challenge of the zero waste suitcase that we launched in this previous article, it is a pity to come back with a bag full of useless and/or polluting travel souvenirs. We hope that this article will help you to see more clearly and to change your way of apprehending the vacation gifts.