When we talk about the consequences of overtourism, we immediately think of the city of the Doges. The pollution of the canals and the cruise ships that cross the city are examples among others. Numerous photos are circulating in the media to illustrate the disastrous consequences of mass tourism in Venice. The Covid has once again been a gas pedal of awareness for this city that welcomes more than 25 million travelers each year.
The consequences of mass tourism in Venice
The weakening of the foundations
It is not only because it spoils the view and they overly degrade the air, that liners should be banned in the Grand Canal. Although it is really unsightly on our pictures and, let's remember, they cause by their pollution more than 50 000 deaths in Europe, it is not the main problem. The concern is the backwash that these floating buildings generate and that weakens the foundations along the Grand Canal. The same phenomenon also occurs in the secondary canals with the motor boats. Each one plays its "bad" role in the drastic worsening of natural erosion, which today reaches 1mm per year.
Besides, if nothing is done quickly Aqua Alta will probably no longer be an exception. It is a phenomenon that floods a part of the city during high tide. Today it is part of the folklore. Seeing St. Mark's Square flooded is quite an adventure. Tomorrow, if the city continues to sink it will be the daily life with the problems of insalubrity and wear that we can easily imagine.
The desertification of the city center
Although the consequences of the presence of the liners are undeniable, they are not the source of all the ills caused by mass tourism in Venice. Indeed, these liners as huge as they are bring with them "only" 6% of visitors.
Like many tourist cities, many owners choose seasonal rentals over regular rentals for their properties, for profitability reasons. This therefore forces Venetians to find accommodation outside the city. In fact, the population has dropped from 100,000 to 55,000 in 40 years and continues to lose 1,000 every year.
Another consequence is the closing of local businesses. With fewer inhabitants they became less profitable and are replaced by souvenir stores. In addition to participating in the desertification of the city, travel souvenirs have consequences on the environment which we have already mentioned in a previous article. Eventually, if this desertion is not stopped, Venice will become a museum and will be completely emptied of its inhabitants. Yet they participate in making Venice what it is, its inhabitants are an indispensable component of Venice.
Pollution
Like all tourist cities, Venice is a victim of degradation and unscrupulous tourists. The latter regularly leave their waste on the ground. Unfortunately it ends up mostly in the canals.
Find out more about these 10 gondoliers who once a month dive into the canals to pick up trash. These are 4 and a half tons that were brought to the surface in one year.
In another region but still on the same theme, we invite you to discover the consequences of mass tourism in Greece.
The alternatives in Venice
In order to protect the lagoon, mass tourism in Venice must become history. Moreover, the municipality is pushing in this direction, by setting up the obligation of a prior reservation with a limited number of daily tickets from 2022. However, we agree that cities built around canals have a special charm and are worth a visit. So if you can't or don't want to go to Venice anymore, find out what alternatives are available to you.
Amsterdam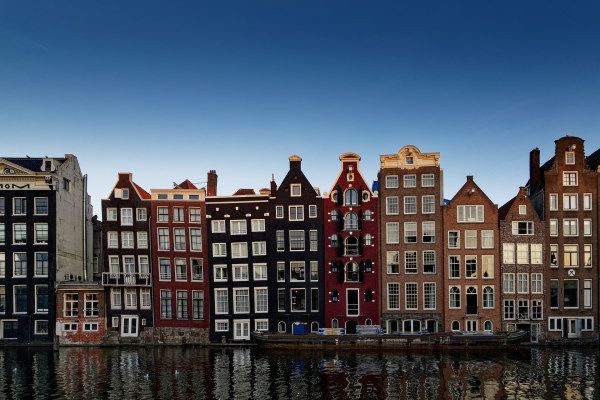 Amsterdam is not only known for its bicycles. Indeed, the capital of the Netherlands have no less than 100 kilometers of waterways and 1500 bridges. A part of these canals is moreover classified as a Unesco World Heritage Site. You will also have plenty of time to discover the Van Gogh Museum, a must-see in the city.
Discover our addresses for responsible holidays in Amsterdam.
Bruges
Here is a stop you should not miss on any trip to Belgium. The city is obviously known for its many canals on which you can sail to discover the medieval buildings. However, these are not the only treasures of Bruges, which is on 3 UNESCO lists thanks to its historic center, its beguinage and its belfry.
Want to plan a weekend in Bruges, here are responsible establishments we've referenced.
Annecy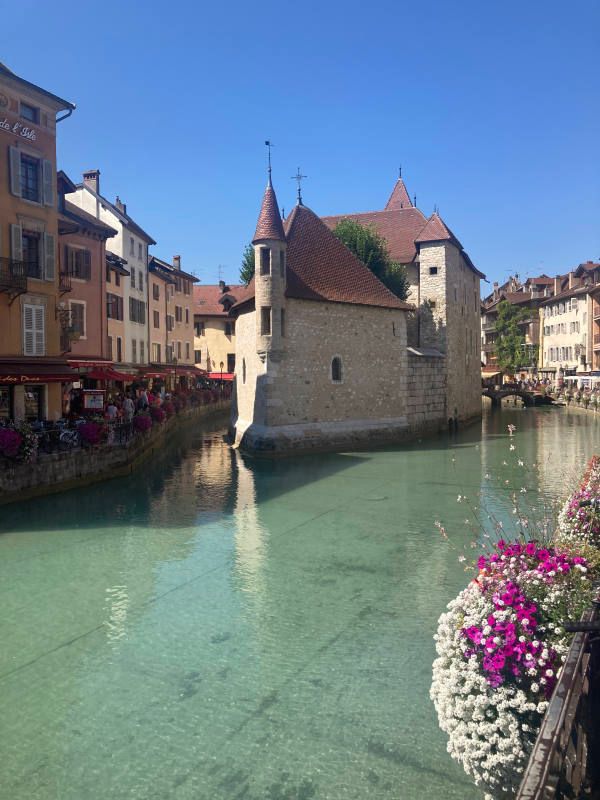 Celle que l'on surnomme la Venise des Alpes est également une belle alternative à la cité des doges car elle est, elle aussi, traversée par de nombreux canaux. De plus, la ville organise un carnaval vénitien tous les ans au mois de février. Une occasion de plus de se retrouver plongé dans l'ambiance italienne.
Profitez de votre séjour pour découvrir la beauté des rives du lac. Retrouvez notre récit de voyage éco responsable à Annecy.
Strasbourg
If you want to avoid the mass tourism in Venice while staying in France, we advise you to go to Strasbourg and more precisely to the Petite France district. This one is also classified as a Unesco world heritage site since 1988. You will be able to visit it peacefully thanks to the bike paths that run along the famous canals.
Our addresses for sustainable tourism in Strasbourg.
Stockholm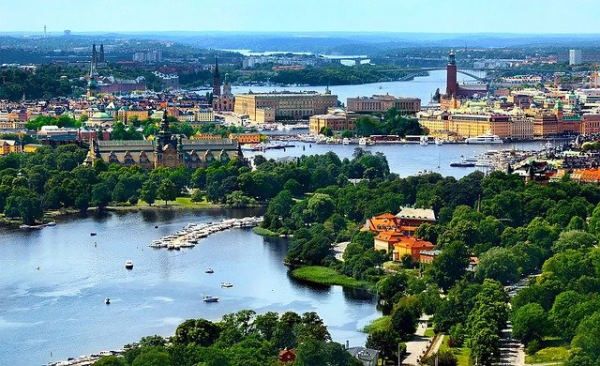 The capital of Sweden is nicknamed the Venice of the North. Indeed, it is composed of 14 islands linked together by about 50 bridges. It is an ideal destination for sustainable tourism: you can indeed get on your bike and ride the 750 kilometers of bike paths.
You want to enjoy the canals even more, reach Gothenburg by boat. You will pass through no less than 58 locks.
Bangkok
Further away from here, there are also cities turned to water and surrounded by canals. Bangkok is the perfect example, the canals are called in tha¨ï klongs. The Thai capital is also known for its floating markets. To survey them is also to discover a less tourist Bangkok. So take advantage of this opportunity to meet the inhabitants and learn a little more about their daily life.
Find the list of eco-responsible accommodations in Bangkok.
What do you think of these alternatives? Ready to forgo your Venice getaway for a more responsible trip to one of these 6 cities?