Cambodia is a Southeast Asian country nestled between Thailand, Laos and Vietnam. A rich history, varied landscapes and a unique culture await you. From the magnificent temples of Angkor to the hectic streets of Phnom Penh and the coastline of the Gulf of Thailand, organize an unforgettable road trip to Cambodia! Over 2 weeks, 3 weeks or a month, get an idea of the must-sees. Find out when to travel, where to sleep, how to get around and what budget to plan to leave serenely for the adventure.
When to go to Cambodia?
Expect to be hot in Cambodia! The temperature rarely drops below 20°C, even at night. We recommend that you choose the dry season, from November to March, for your trip.
December and January are the most pleasant months because of the relatively cool and sunny weather. These are also the periods when the number of tourists is the highest. If you want to enjoy a certain tranquility, especially in Angkor, prefer to leave in February or March.
You want to be accompanied in the organization of your road trip in Cambodia? Then call a travel agency in Cambodia for an unforgettable stay!
What is the budget for a road trip in Cambodia?
Cambodia is a very cheap country, especially compared to the trips you could consider in Europe.
Count between 15 and 25 € per person and per day for food, accommodation, transportation and activities.
Add to that a round trip air ticket from France which price can vary between 800 and 1000 € per person in high tourist season.
How much time should I allow to discover Cambodia?
To explore this remote Asian country, prefer a relatively long stay. Avoid short escapades of less than 10 days. We recommend a trip of at least 2 weeks.
2 weeks road trip in Cambodia
A 2 weeks trip will allow you to explore the must-see places in Cambodia, including :
Phnom Penh, the bustling capital;
Siem Reap and the beautiful temples of Angkor;
The paradise island of Koh Rong Sanloem;
Plan 3 or 4 days in each of these places to have time to discover them, but also to rest or to leave room for the unexpected!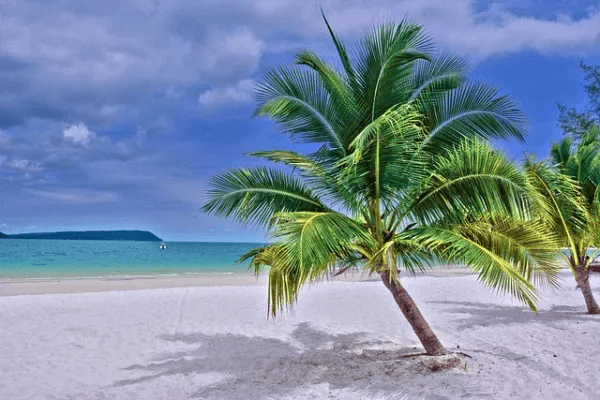 3 weeks Cambodia road trip
In 3 weeks, you will have time to explore other points of interest, in addition to those listed above. We recommend you :
Battambang, a charming city with colonial architecture, where it is nice to stroll;
Mondolkiri, to get lost in the Cambodian nature for a few days and get off the beaten track. Don't miss the waterfalls, especially the one of Bousra, the biggest of the country.
Road trip in Cambodia on 1 month
In one month in Cambodia, you will have time to do a good tour of the country and to plan several excursions off the beaten track.
For example, add to your escapade the following destinations, pioneers of ecotourism projects in Cambodia:
Chi Pat, a town nestled in the Cardamom mountain range. The locals have launched a sustainable tourism initiative that allows you to discover the fauna and flora through various experiences (treks, kayaking, mountain biking);
Banteay Chhmar, in the extreme north of the country. Discover a set of temples overgrown with vegetation and much less popular than those of Angkor;
Ratanakiri province. Set up your base camp in Banlung, the capital of this region of eastern Cambodia. Discover the natural treasures that surround you, such as the crater lake Yeak Lom with its clear waters suitable for swimming or the numerous waterfalls (Cha Ong, Ka Chanh or the Seven Steps).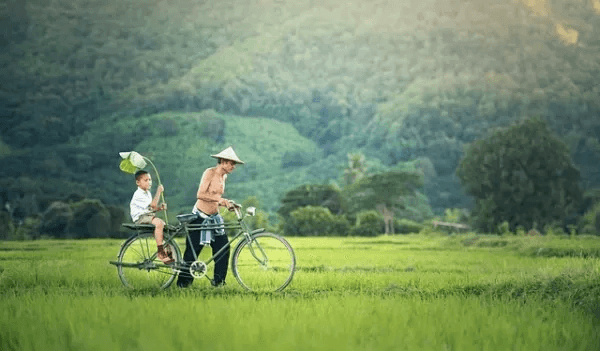 How to get to Cambodia?
Transportation
Cambodia does not have direct air links with France. Plan to change planes in Singapore or Hong Kong and travel at least 16 hours to reach Phnom Penh from Paris.
The visa
Whether you are French, Swiss or Belgian, you need a visa to enter Cambodia, in addition to your passport. Your passport must always be valid for 6 months after your return date.
For the visa, you can apply online on the official website of the Cambodian government. For a payment of $36, you will receive a 30-day e-visa by e-mail within 72 hours. Don't anticipate your application too much: the visa is only valid for 90 days after it is issued.
Vaccinations
It is recommended that you get vaccinated against hepatitis A before your trip to Cambodia.
Depending on your stay, the Institut Pasteur recommends several other vaccines. Malaria is rampant in Cambodia, except around the Tonle Sap Lake and in Phnom Penh. If you plan to visit rural areas, remember to take protection against mosquito bites.
How to get around Cambodia?
Cambodia's transportation infrastructure is still relatively limited, although the country is beginning to have a good network of paved roads.
Bus
The bus is an efficient way to travel in Cambodia and the ideal solution to connect the major cities of the country.
Giant Ibis offers the most comfortable and safe buses. On more rural routes or with other transport companies, the respect of the Highway Code and the reliability of the vehicles can be more uncertain.
Train
Cambodia's railway network is unfortunately not very developed and old. Traveling by train is both less comfortable and slower than by bus.
Boat
Cambodia offers many waterways to move around the country. If you have time, we recommend the trip between Siem Reap and Battambang, which offers beautiful scenery. Allow a full day for this trip.
Motorcycle
The international license is not valid in Cambodia. Unfortunately, you will not be able to drive a car in Cambodia. Most travelers who want a little more freedom choose to rent a motorcycle or scooter under 125cc. This type of two-wheeler does not require a license.
Beware : driving in Cambodia is dangerous and accidents are not uncommon. Plan to rent a scooter only if you are already used to driving this type of vehicle.
Read also: Eco-responsible travel, how to choose your transportation and reduce your carbon footprint?
What to see during a road trip in Cambodia?
The temples of Angkor
Stay in Siem Reap to discover these archaeological jewels, classified as World Heritage by UNESCO. The site is huge with hundreds of temples nestled in the jungle. Expect a magical and unique atmosphere.
Plan at least 4 days to visit the site, which is best explored by bike, scooter or tuk-tuk. For example, dedicate 2 days to explore the temples near the city and one day to discover the banks of the Tonle Sap lake and the bird sanctuary. Finally, add an extra day to visit the temples further away.
Beware : Angkor is very popular with visitors, especially in high season. If you are looking for some peace and quiet, get up early: the temple gates open at 6 am.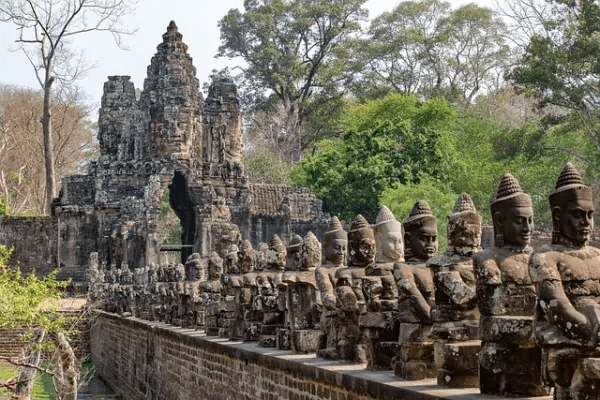 Koh Rong Sanloem
This island in the south of Cambodia is worth a visit if you dream of lounging on heavenly beaches or snorkeling.
Several hiking trails are waiting for the walkers, especially between Saracen Bay and Lazy Beach.
Kampot
Don't miss the surroundings of this city surrounded by rice fields and plan several excursions according to your desires:
A visit to a Kampot pepper plantation, reputed to be the best in the world;
A kayak or paddle trip on the water;
Rock climbing or caving in the limestone mountains surrounding the city.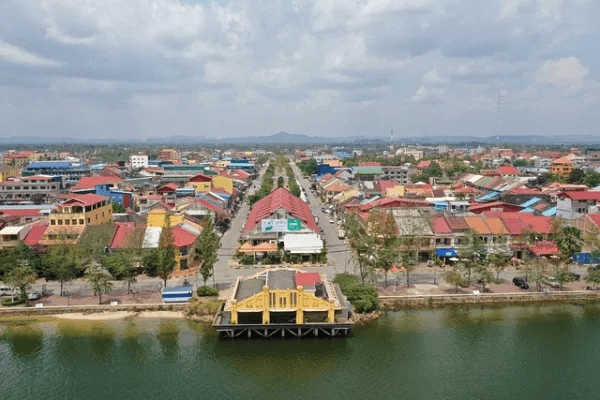 Also read: discover our 25 ideas of ecological activities for your vacations.
Kep
Here, it is the Kep crab that you should not miss to taste. Order it directly from the crab market, seasoned with Kampot pepper.
Afterwards, discover the hikes of the Kep National Park or the island of Koh Tonsay to enjoy the beach.
Phnom Penh
The capital of Cambodia is worth a visit to soak up the history and culture of the country. Plan to visit:
The Royal Palace, icon of royalty in Cambodia;
The Tuol Sleng Genocide Museum, a harrowing visit to a former high school turned into a prison by the Khmer Rouge between 1975 and 1979;
The Central Market, a veritable temple of traditional Cambodian cuisine.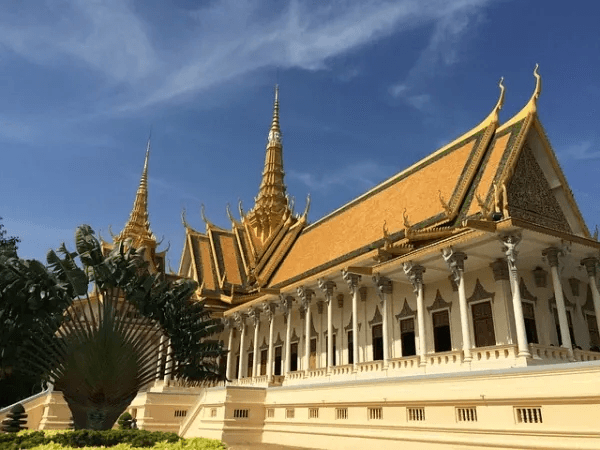 Where to sleep in Cambodia ?
Ethik & Trips, the directory of eco-responsible accommodation around the world, suggests 3 committed addresses for your stay in Cambodia.
Rambutan Resort in Phnom Penh
In the heart of Phnom Penh's BKK1 economic center, welcome to Rambutan Resort. Enjoy comfortable and pleasant rooms, some with a terrace and private outdoor bathtub. A salt water swimming pool, bar, spa and restaurant will enhance your stay.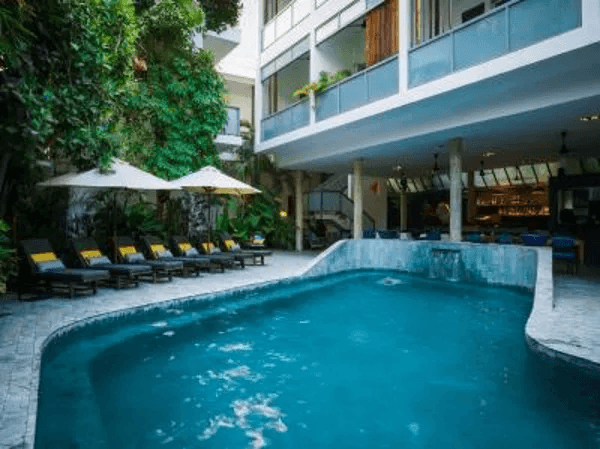 Book a room at Rambutan Resort.
Rambutan Hotel & Resort in Siem Reap
Ideally located to discover the temples of Angkor, Rambutan Hotel & Resort offers you spacious and comfortable rooms or pleasant Khmer style villas. 2 salt water pools, a bar, a restaurant and a spa await you.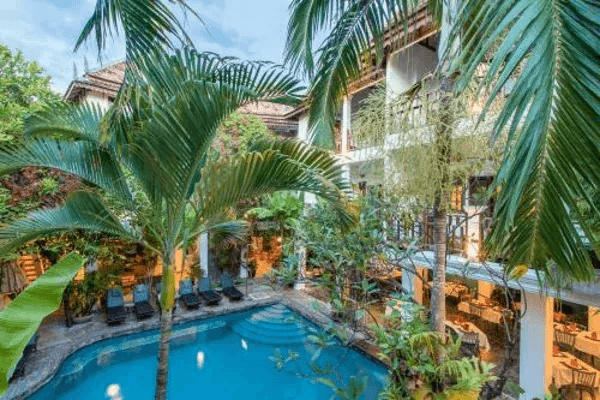 Book your stay at Rambutan Hotel & Resort.
Khla Lodge in Kampot
Stay in an accommodation inspired by the local Khmer architecture. Khla Lodge offers 5 refined rooms with private bathrooms. The table d'hôtes awaits you to discover the typical cuisine of the Kampot-Kep region. Enjoy the infinity pool to refresh yourself in the heart of a beautiful lush nature.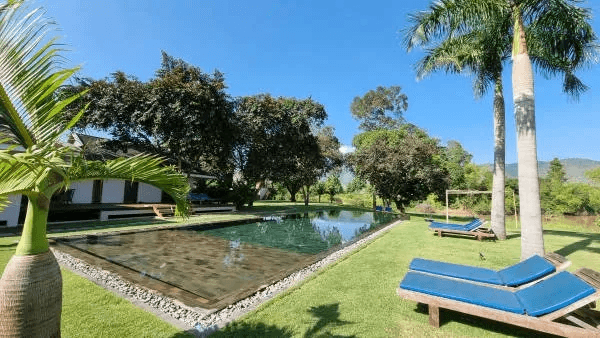 Book your stay at Khla Lodge.
Do any of these accommodations make you dream for your road trip in Cambodia?
Image by Sasin Tipchai from Pixabay
Image by D Mz from Pixabay
Image by Irschner from Pixabay
Image by Kevin Chen from Pixabay
Image by Sasin Tipchai from Pixabay
Image by allPhoto Bangkok from Pixabay