Is your company looking to reduce the environmental impact of its business travel? Are you looking for an eco-responsible seminar venue in Paris for your next corporate event? Then you've come to the right place! Ethik & Trips has put together a comprehensive guide to help you choose the right venue. Whether you're looking for a city hotel in the heart of the capital or a green seminar near Paris, discover our selection criteria and 3 tried-and-tested addresses for your next eco-friendly seminar in the Paris region.
Why organize an eco-friendly corporate event?
Organizing an eco-friendly seminar: what's the point? Well, your eco-responsible corporate event can bring amazing benefits to your company that you probably didn't realize:
Consistency in your CSR strategy. If you're proud to embody a strong social and environmental policy, don't take the risk of being accused of greenwashing by your own employees, and go all the way with your eco-responsible approach!
See also: our complete guide to organizing an eco-responsible seminar!
Criteria for choosing an eco-responsible seminar venue in the Paris Region
Transport accessibility
Transport accounts for almost 30% of the average French person's greenhouse gas emissions, making it the most significant source of pollution. So, to avoid adding to the carbon impact of your corporate event, here are a few golden rules:
Limit the distance to your seminar venue to reduce the number of kilometers traveled, and consequently the associated CO2 emissions;
Opt for a destination accessible by train or public transport;
Encourage your employees to carpool if the venue is otherwise difficult to reach.
If you're organizing a corporate event in the Paris region, you shouldn't have too much trouble finding an eco-responsible seminar venue that's accessible by train or public transport: good for you!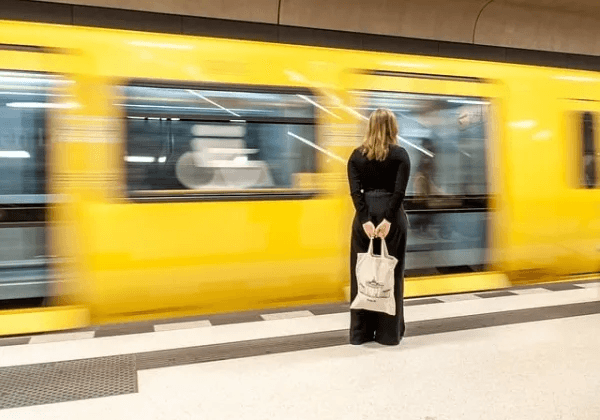 The restaurant offer
Food is a second major source of emissions, weighing heavily on a person's carbon footprint. By entrusting the management of meals to your eco-friendly seminar venue, you can be sure of having a responsible catering offer. Local, organic or even home-grown products: committed tourist establishments take particular care to offer the most local catering possible.
The extra gesture? Introduce your staff to vegetarian food! A meat- or fish-free diet goes a long way towards reducing the carbon footprint of your seminar.



  L'info en plus !



Waste and energy management
An event venue committed to preserving the environment takes steps to reduce waste and energy consumption. This can take several forms, depending on the type of event:
Green electricity supplier ;
Electricity produced by solar panels installed by the establishment ;
Policy tending towards zero waste in the supply of food or cosmetic products ;
Hotel with zero single-use plastic.
Accommodation labels
Another quality criterion for selecting your eco-responsible seminar venue in Paris: sustainable tourism labels! Clef Verte and the European Ecolabel are 2 certifications you can trust with your eyes closed when selecting an establishment for your seminar venue.
Read also: find out more about the Clef Verte label, a benchmark certification for sustainable tourism.
Activities for employees
If you want a truly eco-friendly seminar, forget about motorized activities or those requiring extensive infrastructure.
Instead, opt for low-carbon, screen-free activities that will boost your employees' creativity, such as :
A group yoga or pilates class;
A hike in the forest with a naturalist guide;
An outdoor escape game for a unique team-building experience.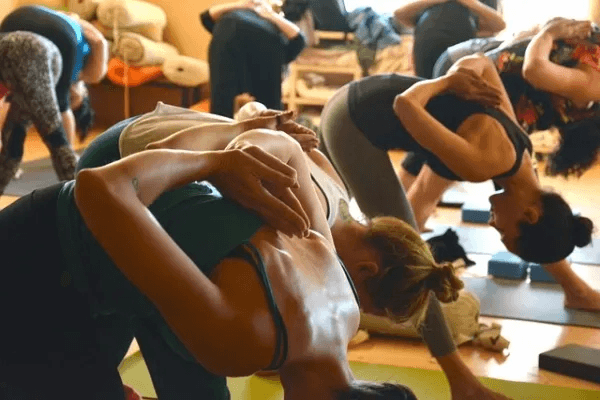 To take things a step further, environmental awareness-raising activities can improve your employees' knowledge of the climate crisis.



  L'info en plus !




Ethik & Trips propose d'ailleurs de vous mettre en relation avec les intervenants de la Fresque du Climat pour une activité ludique et atypique, avec une touche de team building.

3 venues for an eco-responsible seminar in Paris
#1 Eco-seminar at the Hôtel Renaissance Paris Arc de Triomphe
A 5-star hotel in the heart of Paris, not far from the Champs-Elysées, the Hôtel Renaissance Arc de Triomphe promises your staff an exceptional, eco-responsible experience.
The Green Key-labeled establishment offers 4 bright rooms dedicated to events, with a capacity of 80 people for the largest space.
Ethik & Trips suggested this venue for a 2-day management seminar with 15 participants. The company's staff met in the large glassed-in room with direct access to the terrace, stayed in comfortable Single rooms and enjoyed the Mediterranean-inspired cuisine of the Solis restaurant.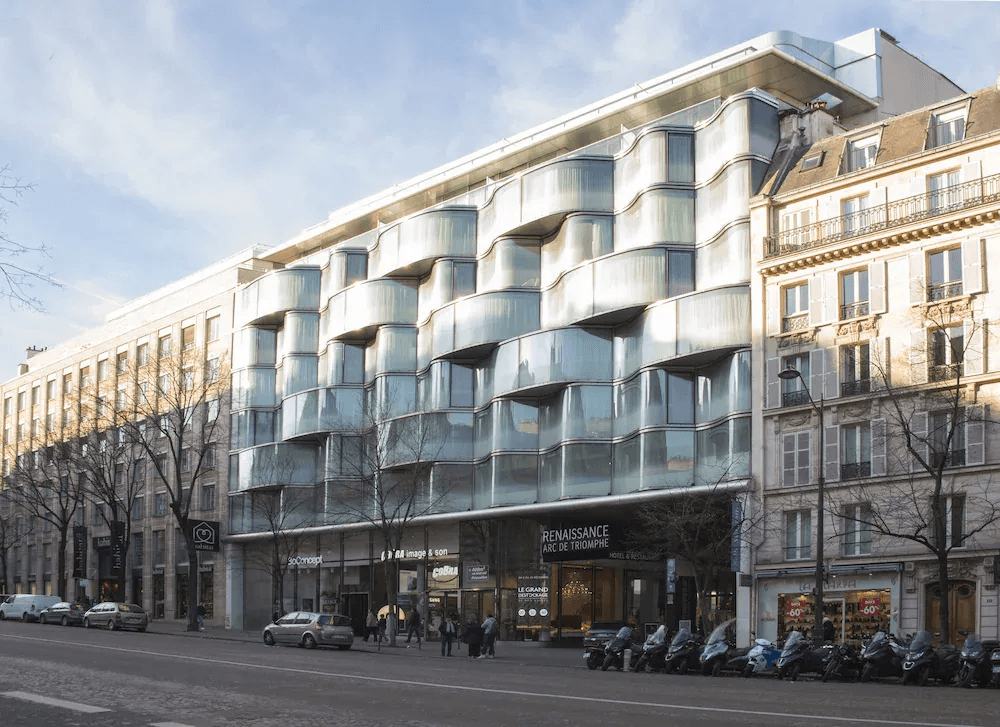 #2 Seminar near Paris at Mob Hotel Saint-Ouen
Mob Hotel Paris welcomes you to Saint-Ouen, 2 steps from metro lines 13 and 14, for your corporate events.
Labelled Clef Verte and Ecocert Cosmos Organic, the establishment is an ideal venue for your corporate meetings with reduced carbon impact. The restaurant even offers dishes prepared with 100% organic ingredients.
Ethik & Trips proposed this venue for a 3-day business seminar with 40 participants, 16 of whom stayed on site. Employees enjoyed a convivial aperitif on the Mob Hotel rooftop.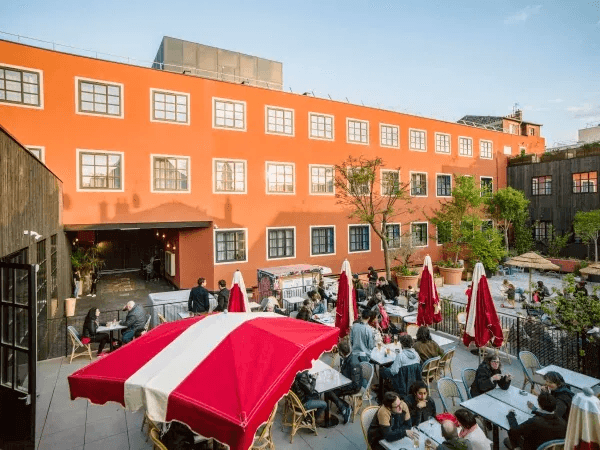 #3 Green seminar in Meudon
Are you looking for a nature seminar that's not too far from Paris? Then the Best Western Plus Paris Meudon Ermitage hotel may be just what you're looking for. Let your colleagues discover a charming renovated house nestled in the beautiful forest of Meudon.
The Ermitage restaurant will delight you with imaginative, vegan-influenced dishes. The unique Fresh & Wild meeting concept will give your colleagues a unique experience by integrating the forest and nature into your work sessions.
Ethik & Trips has already organized a 3-day seminar at the Hôtel Ermitage for a company's 2022 business review and 2023 launch. The 16 participants, accommodated in single rooms, particularly appreciated the large, open U-shaped meeting room with its view of the forest.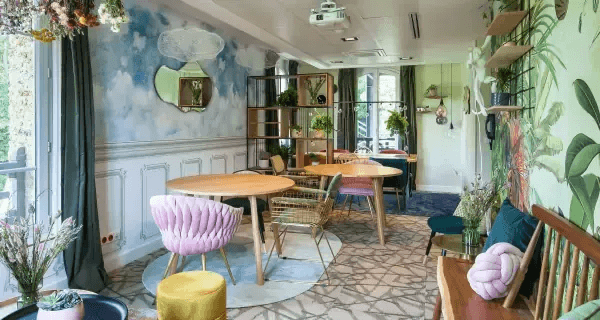 Do any of these 3 tourist establishments strike you as suitable for an eco-responsible seminar in Paris?
Then call on Ethik & Trips to help you organize!
Image by shushipu from Pixabay
Image by wal_172619 from Pixabay