Vacations in vans or motorhomes have never been so popular since the start of the health crisis because they are synonymous with regained freedom. Indeed, 11,002 new registrations of this type of vehicle were recorded in 2020. This represents an increase of 19% compared to 2019. Whether you are a fan of this type of holiday or a novice, discover all our advice for traveling in a camper van arranged while being eco-responsible.
Travelling in a camper van and being eco-responsible is possible
Leaving in a van, yes but where?
As with all holidays, the destination is a crucial choice. Van vacations are no exception. Indeed this kind of stay necessarily involves many trips, it is even the basic principle. Except that movement rhymes with energy expenditure. Because yes, I'm not telling you anything, to travel by camping car you will need fuel. And these vehicles are often more fuel-efficient than traditional cars.
The objective here is therefore to define your region or a preferred sector for your stay. Preferably not too big depending on the number of days spent on your vacation. Otherwise, you run the risk of making vacations in a camper van rhyme with miles swallowed. And that's not very eco-responsible! This will therefore be an opportunity to discover the selected place in depth and to introduce you to slow tourism. By making fewer trips, you spend more time enjoying the moments on the spot. And your budget will also be happy because the most important item (excluding rental) during this type of stay is fuel!
Choose your vehicle wisely
Not all camper vans are equal when it comes to fuel consumption. If you have the possibility, we therefore invite you to choose a recent model that will be less energy-consuming. In the same spirit, the bigger they are, the more they consume. We encourage you to choose one that perfectly matches the number of people who will be with you. If you decide to oversize your vehicle, this will have an impact when you go to the pump. Once again, being careful with your choice, the planet AND your budget will be delighted!
Additional Info
Here are some sites where you can easily rent a van:
Control your consumption
There is no reason to lose your good habits because you have decided to travel in a campervan. So, in the same way that you are vigilant about your daily water and heating consumption, we invite you not to waste them during your holidays. Especially since it will be neither city gas nor running water that will supply you. Your reserves will therefore be limited. Without paying attention to it, you can quickly find yourself dry. More water means more showers, more dishes and more toilets if your van is equipped. Finally, if you are traveling in winter and/or in northern regions, the heating will prove to be your best ally. Don't forget to check your water and gas reserves during your various stops.
Continue zero waste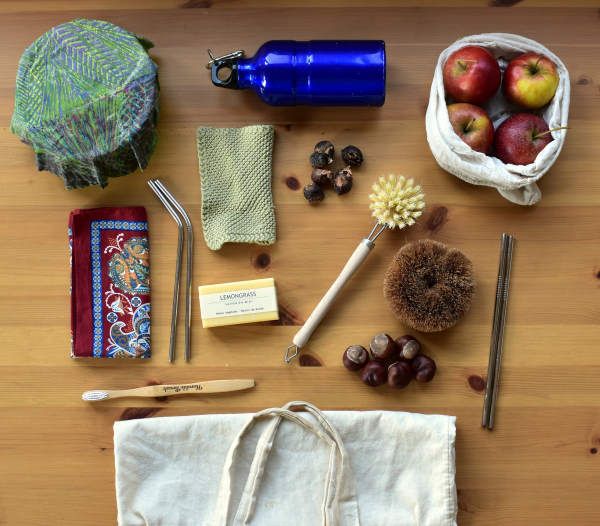 You have adopted eco-responsible habits at home, don't panic, they won't fly away during your van trip. Indeed, we have already talked about it, with a little organization it is easy to organize a zero waste holiday. The motorhome is an additional asset to stay the course on this side during your holidays.Indeed, you have a kitchen with you so it is very practical to do without single-use plastic. You can indeed take reusable plates, glasses and mugs with you. Especially since it will limit the size, and therefore the place of your trash can, in your (small) interior.
The same for all bathroom accessories. Bringing 3 washable cottons and an oriculi will take up less space than a pack of disposable cottons and a box of cotton swabs. Don't forget that traveling in a van means living in a small space. Every space counts, don't overload yourself. In addition, you may be required to take showers outside thanks to the solar showers. Indeed, not all vans are equipped with a bathroom. Make sure your soaps and shampoo are not harmful to the environment. From this point of view, solid Marseille soap seems the ideal solution.
More information
Washable feminine protection products are undeniably a zero waste solution. However, they require a lot of water to rinse properly. I refer you to the previous point to make sure that your supply is full enough to manage their cleaning. Alternatively, for those days you may want to opt for camping nights where you will be less limited in water.
Manage your waste
We find here point 7 of our 10 commandments of the eco-responsible traveler: You will limit your waste. Indeed, by opting for zero waste solutions, this will allow you to control the amount of waste you produce. However, let's be realistic, true zero waste is difficult to achieve. Despite everything, there will always be some to eliminate. So plan a location and dedicated selective sorting bins inside your van so that you can get rid of them quickly and easily as soon as you come across containers.
For vans and motorhomes that have a bathroom and/or a kitchen with a sink, you will be taken Drain your tank regularly. So as it is forbidden for boats to degas wildly at sea, you will have to go to appropriate places to do so. Many cities offer dedicated spaces in their municipality. Find on this directory the place closest to you to carry out your emptying.
Avoiding clustering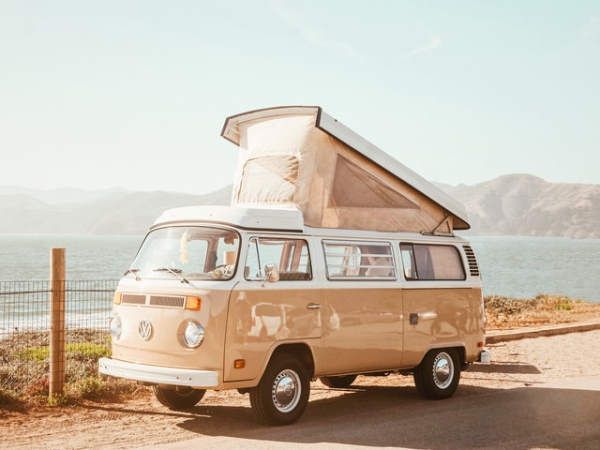 We say it regularly in our articles but adopting sustainable tourism means getting out of mass tourism. In the same way that we regularly invite you to discover less visited places, you can do the same to choose your next spot for the night. Indeed we all have in mind these groups of vanlifers or motorhomes of retirees by the sea. Unfortunately this distorts the landscape and it prevents everyone from coming to walk quietly in this place. Unfortunately, it is these behaviors that lead some municipalities to issue restrictive orders.
5 Mistakes to avoid when traveling in a camper van
The success of your vacation will not only be based on your eco-responsible approaches. There are also a few must-haves to consider when going on vacation like this. Here are the 5 most common mistakes to avoid making to ensure your success
Bringing too much stuff
As we have already said, space in a campervan is limited. So taking your entire wardrobe with you means taking the risk of not being able to use your bed after dark because you will have piled everything on it. This type of vacation is really the perfect time to try your hand at the minimalist lifestyle and follow the advice of Marie Kondo.
Not being organized
"Everything in its place, and every place has its thing"
Travelling in a campervan requires organization! Indeed, once you have carefully chosen what you are going to take with you, you will have to organize your storage. Remember you will be sleeping, cooking and living in the same space. It is therefore better to avoid leaving your business lying around. We invite you to opt for storage after each activity, especially before starting a new one.
Not paying attention to the regulations
There is no law prohibiting you from sleeping in your vehicle when traveling in a camper van. What is nevertheless prohibited is wild camping. So if you decide to stop outside marked places, we invite you not to stay. That is to say, avoid taking out the awning, tables and chairs. In short, be discreet and everything will be fine.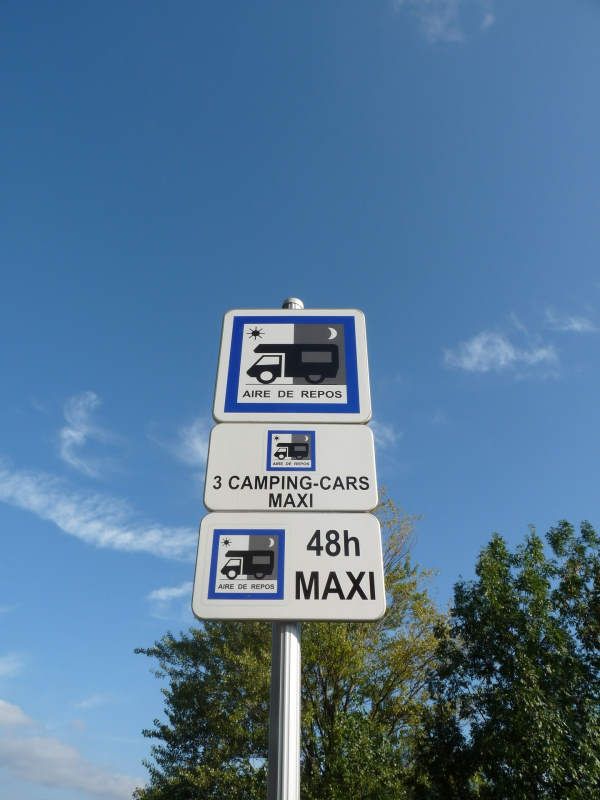 However, some municipalities issue decrees to prohibit the parking of motorhomes and other motorized vehicles. Pay attention and check well before taking up residence for the night. You could indeed be woken up by the police flashlight. In addition to a not very pleasant nocturnal awakening you would be liable for a fine.
Underestimating security
Going by van is synonymous with freedom. However, you should not ignore security. So if you choose to sleep off the beaten path, check that the place is safe and remember to lock the door before going to sleep.
Idealizing vacations in a van
So yes, travel in a camper van has been your dream for many years. It is possible that you have embellished this adventure a little. To avoid any disappointment, it is important to remember that not everything will go as planned. You will necessarily have some galleys of roads. They'll annoy you at the time, but you'll be laughing about them in a few weeks.
And above all, be patient and realistic! You won't find THE crazy night spot every night that will wake you up with a view to die for. A little reminder that doesn't hurt: Instagram only shows the best moments. So for all the unforgettable spots you see, it's also certainly several nights on the roadside. After shooting for several hours, for lack of anything better, you may end up at the municipal campsite or in a dedicated space. It doesn't matter, you will leave the next day in search of a magical place!
More information
Washable feminine protection products are undeniably a zero waste solution. However, they require a lot of water to rinse properly. I refer you to the previous point to make sure that your supply is full enough to manage their cleaning. Alternatively, for those days you may want to opt for camping nights where you will be less limited in waIf you do not want to go to a campsite and are looking for a nice spot for the night, we invite you to consult Park 4 night.
If you do not yet feel ready to travel in a camper van, we invite you to discover or rediscover the new trends in tourism. You will certainly find your happiness there for your next vacation.