We have already talked about it, it is sometimes difficult to choose a low-carbon mode of transportation to get to our vacation spot. Whether it is for questions of accessibility, practicality or cost. However, to reduce our impact, once settled, why not opt for soft mobility. So to help you, we have selected for you the possibilities available to you. As soon as you arrive, you will be able to choose, among those available, the eco-mobility best suited to your needs.
The icing on the cake by opting for an alternative mode of transportation on vacation, it will give you the opportunity to learn about slow tourism. If you are wondering what this term means, check out our article on the new trends in tourism.
What is soft mobility?
Definition of soft mobility
Before going any further it is important that we define soft mobility. It is a concept that has come to the fore in recent years with the climate emergency. It includes all non-motorized modes of transportation. This effectively reduces greenhouse gas emissions compared to motorized solutions such as the car, for example. They also have a positive impact on noise pollution and physical condition. And yes, there is a motor in spite of everything, but in this case it is you! We are regularly told: moving is good for your health. With soft mobility we win on all fronts.
Soft mobility in everyday life: some figures
In France, car travel represented 63% of daily trips to work. Nevertheless, 65% of the people questioned wanted to switch to soft mobility, according to the Zenride 2020 barometer.
Mentalities are evolving and the Covid crisis is no stranger to this. In fact, in 2020, bicycle sales increased by 1.7% and +31% especially for electrically assisted bicycles. However, there is still a long way to go: 40% of car journeys are less than 2 kilometers long.
Discover in this video why an electric bike can save you time in your daily life:
So if you're thinking about changing your habits, why not take advantage of your vacation to try some alternatives. And why not bring those good resolutions home with you!
Advantages of soft mobility in vacation
Economic impact
It's hard to talk about soft mobility without talking about economics. Indeed, if you :
A richer experience
By moving slower, you live each moment more intensely. We find the notion of slow tourism which is a must in the 10 commandments of a responsible traveler.
By moving slower, you live each moment more intensely. We find the notion of slow tourism which is a must in the 10 commandments of a responsible traveler.
Indeed as the travel from a point A to a point B is longer, we really enjoy the place we visit and the moment. This forces us to go off the beaten track and often to discover unknown nuggets. Because yes, the other positive impact, by not flying over the visited place, we participate in our scale to fight against the mass tourism.
It's also a great opportunity to meet people and create links. We have the time and we take the time so it is even more favorable to the exchanges. That it is with inhabitants of the visited region or travelers in the same step as us.
The trip is the only thing that we buy and that makes us richer
- Anonymous
Developing our 5 senses
Taking time is also about allowing our senses to express themselves. This allows us to refocus on ourselves and release tensions. These are also the objectives of the vacations, so why go without when simple solutions are at hand:
Comment pratiquer la mobilité douce en vacances ?
Walking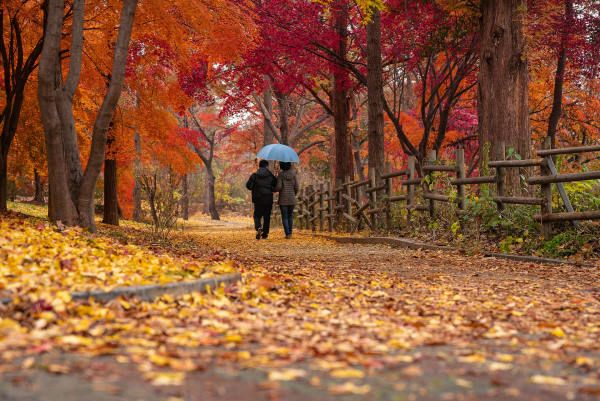 It is the oldest and easiest mode of transport to implement because it does not require any special equipment: I am of course talking about walking. The average speed of a pedestrian is estimated at 5 km/h. This means that it takes an average of 6 minutes to walk 500 meters. Less than 15 minutes to go get your baguette and croissant in the morning! In the end, it's as easy as looking for your keys, opening the gate and trying to park in front of the bakery during rush hour.
And this will have 2 benefits:
The bicycle
If on a daily basis, 31% of French people do not take the step of opting for soft mobility to go to work it is because of the lack of infrastructure. However, things are changing, particularly with the "bicycle and active mobility plan" unveiled by the government in 2018. The goal is to triple the number of bike trips to 9% of daily travel. To achieve these goals a fund of 350 million euros has been released.
In 2021, there are more than 50 French municipalities equipped with a self-service bicycle system. In addition, there are 18,848 km of bicycle routes in France. Whether it is cycle tracks or cycle lanes or greenways. Vacation destinations are not left out and it is becoming easier to get around by bicycle.
We also had the opportunity to go to Annecy where the little queen is honored. To know more about it, read the story of our eco-responsible week-end at the lake.
The scooter
How to talk about soft mobility without mentioning the scooter? It's impossible because it's so popular. In the same way as the bicycle, the scooter can be an efficient and fun way of transportation on vacation. However, it is recommended to reserve it for urban travel and of course to be careful with pedestrians!
The boat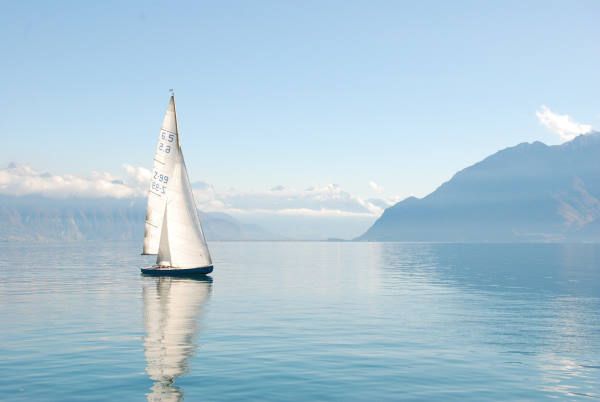 Some areas deserve to be visited by boat to see things differently, from another angle. It is for example the case of the hortillonnages in Amiens that we had the opportunity to discover recently. In this case, to stay in a soft mobility approach, you should choose a boat, a canoe or a sailboat. Indeed, no engine is necessary other than the strength of your arms or the wind.
Itinerant trips
Soft mobility and travelling are not incompatible at all. The latter are not limited to the road trip. You can discover new ways of travelling for your itineraries:
To go further, subscribe to Carnets d'Aventures. It is a quarterly magazine specialized in wilderness and non-motorized travel.
Whatever solution you choose, if you stay in an Ethik Hotel, the owners will be able to offer you a rental or give you the contact information of a reliable rental company. And in any case they will be happy to show you the paths to follow and discover.
So are you ready to opt for soft mobility on vacation?
Pour aller plus loin, abonnez vous à Carnets d'Aventures. Il s'agit d'un magazine trimestriel spécialisé dans les voyages itinérants en pleine nature et sans moteur.
Quelques soit la solution que vous choisirez, si vous logez dans un Ethik Hotels, les propriétaires pourront vous en proposer en location ou vous communiquer les coordonnées d'un loueur fiable. Et dans tous les cas ils seront ravis de vous indiquer les chemins à suivre et à découvrir.