That's it, you've made your decision, from now on you're going to change your way of traveling. You now want to organize responsible vacations. However, you are still wondering what this implies in the organization of your stay, the content of your suitcase, the behaviors to adopt… In order to guide you, we have listed the 10 commandments of the responsible traveler.
#1 Thou shalt practice slow tourism
We have already talked about it in the new trends of tourism, it's about taking your time. Our motto is better to see less but better. The objective is really to take advantage of each moment spent, without running after the watch to reach our next stop in the imposed time. Let's hope that this new form of tourism will last.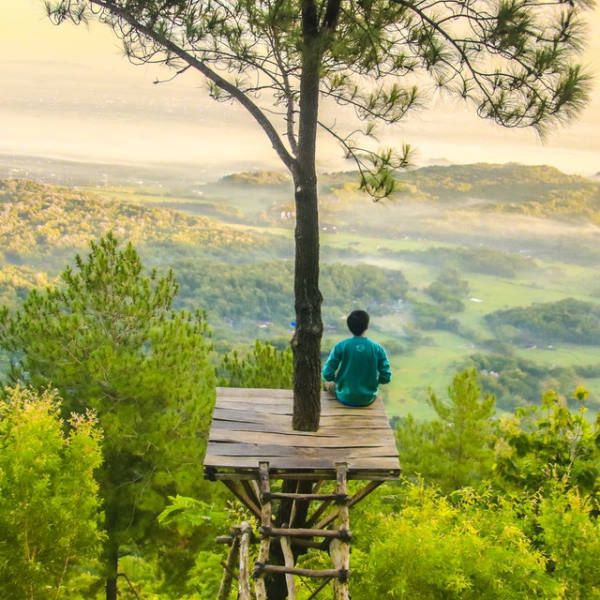 #2 Everywhere you will practice sustainable tourism
No matter if you decide to go to the other side of the globe or if you prefer to practice local tourism, you will have to think about your impact every time. To help you and give you ideas, we have referenced for you a whole panel of ecological activities. You will see that by becoming a responsible traveler you will not be bored!
#3 To the habits and customs thou shalt adapt
Sometimes when we travel we discover new traditions. Although they may be completely different from ours, we must accept these differences. We made the choice to go to this place, so it is up to us to conform to these customs without imposing our point of view. It is also a good opportunity to exchange with the inhabitants to learn more about their habits and therefore their way of life. This is also the interest of a vacation: learning more about others and broadening our horizons!
The extra info:
Be sure before you go, if you don't like the local habits, change your destination. It is not up to the locals to make efforts to please you, it is up to you to accept. To learn more we invite you to discover the habits & customs around the world.
h#4 Thou shalt favour local consumption
As in our daily lives: the more local we consume, the more we limit our environmental impact. We've talked about this before in our article on vacation souvenirs where we gave you ideas on how to avoid items that come from the other side of the world.
On the food side, eating local is also a chance to discover new flavors and recipes.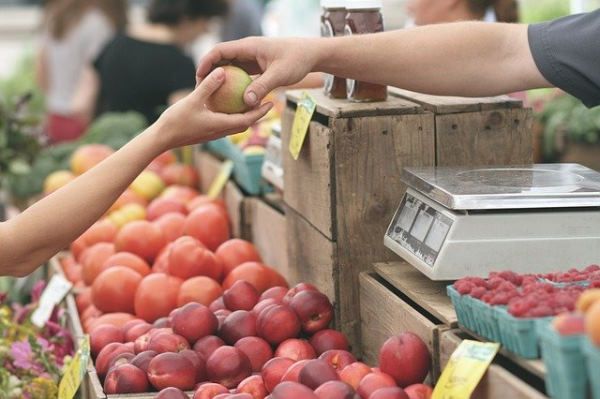 #5 Thou shalt forget mass tourism
There are natural or historical sites all over the world that are victims of overtourism. In fact, we mentioned the problem in our article on alternatives to Venice. If you have the possibility and the desire you can decide not to visit these places to participate in their protection.
However, if these are must-sees that you don't want to miss, you can favor less crowded times. This avoids an accumulation of people at the same times. We think of the sunrises or sunsets that always attract crowds. It is true that it is often at these moments that the lights are the most beautiful. However, not having the most Instagrammable picture will not spoil your vacations, I assure you! In addition, outside these hours you will be much more quiet to discover these places peacefully. And this is priceless, it will leave you with an even greater memory. In addition, your photos will not be spoiled by a crowd gathered in the middle!
#6 Thou shalt dare to think outside the box
Always with this idea of avoiding mass tourism, another solution, to become a responsible traveler, is to visit less touristy places. The world is full of riches. There are still unknown places, quieter but just as beautiful as the "best sellers".
To find these places the best advisors are the locals. Here's a great reason to open up to others and start a conversation! They will be happy to share their secrets with you… Only if you preserve them too! So avoid geotagging them on social networks. To learn more, find out the consequences of this geolocation.
#7 Thou shalt limit thy waste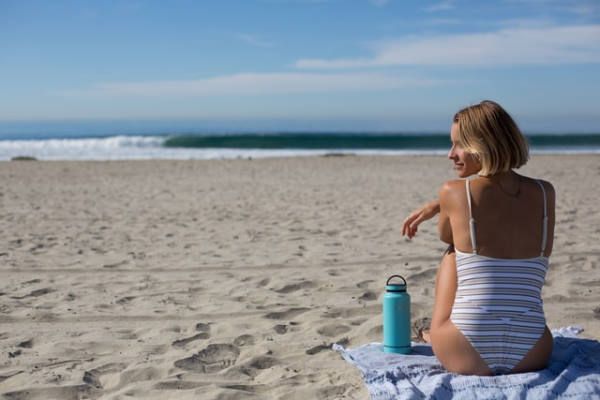 Once again, as at home, to protect mother nature we must reduce our waste as much as possible. To do this, bring a few essentials: water bottle for everyday use, cutlery and washable boxes for possible picnics. In general, as at home, we must limit the consumption of single-use plastic.
For all other waste, remember to have a bag with you to collect it and throw it in the 1st trash can you find.
#8 The places visited thou shalt protect
In fact, collecting or hoarding natural elements, as with cairns, can have consequences for the eco system. Find the explanation in our tips for an eco-friendly vacation by the sea.
In the same vein, bringing home plants, for example, can be catastrophic to nature at home. New plants can completely unbalance a natural environment: a pretty, harmless flower on vacation can become an invasive plant at home. Think about it before you pick them! This video will teach you more about this:
#9 Thou shalt respect the eco system
To do this, we must not go off the trails. If they are there it is for a good reason: outside these marked paths nature is not disturbed. It can therefore develop and regenerate at its own pace, without disturbance.
This also works with historical sites. In order for other visitors to also see its treasures years from now, we must protect them. To do this, let's not leave our mark with graffiti, let's not climb on the stones to accelerate their erosion…
But to sum up let's respect the places we visit!
#10 Thou shalt choose responsible accommodation
This one obviously is our favorite! By choosing eco-responsible establishments it helps to control and reduce the environmental impact of your stay.
The owners and/or managers are often lovers of their region. They will therefore be happy to share with you their secrets for discovering the region away from overtourism.
To go further, be sure to check out our article on sustainable tourism which can also provide you with many answers.
Tell us everything: are you ready to become a responsible traveler? Will all these tips help you take the plunge?