Are you looking for a change of scenery close to home? Are standard camping or conventional hotel vacations not your cup of tea? Good news, you are in the right place! In this article, we give you 11 ideas for unusual accommodation in France, to get away from it all without leaving the country! But that's not all: these accommodations are much more than atypical and exotic. Authenticity, human contact and above all respect for the environment are the key words behind each of the proposed establishments. So are you ready to organize your next atypical stay in France?
#1 Ecotelia, a world tour in southwest France
In New Aquitaine, near Sauternes, discover Ecotelia. Choose from unusual accommodations inspired by traditional dwellings on 5 continents. Will you rather opt for a trip to Canada in a trapper's habitat, a getaway in Morocco in a caïdal tent or an adventure in Indonesia with a traditional hut ?
Not only do you not have to go to the other side of the world to experience a change of scenery, but the hosts also do everything possible to respect Ecotelia's environment. Thus, the accommodations are light and without foundation, cars are forbidden in the domain and the pool is natural.
#2 Pella Roca, the harmony between luxury and nature
Pella Roca is the ideal getaway for an unusual night in love between Toulouse and Bordeaux. Discover 3 different atmospheres within their 4 tree houses and choose your favorite. Each one has its private spa and sauna, the ultimate for a fully relaxing weekend. Around, it's the Parc National des Causses du Quercy that awaits you. So why not extend your experience by discovering the natural riches of the region ?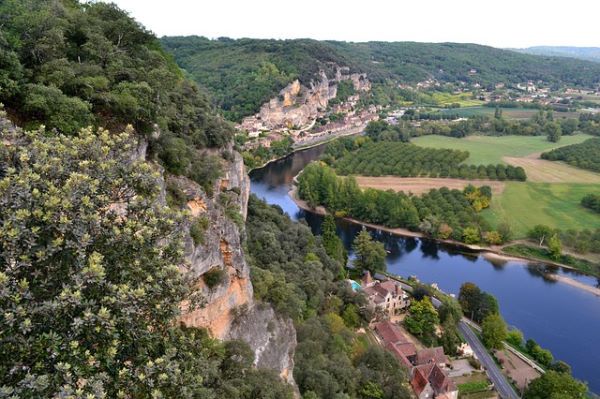 Want more romantic getaway ideas for 2 ? Check out all our addresses for a lover's nature weekend.
#3 Cap Cabane, an atypical stay in France perched in the trees
Get some height with a night like no other at Cap Cabane. This estate located in the Landes forest an hour from Bordeaux invites you to a timeless and exotic experience. Perched 8 meters high, relax in your hut while contemplating the starry sky. During the day, pedal through the pines or head to the ocean for a trip to the great outdoors. If you want to rest, a natural swimming pool is also available on the estate.
#4 Le Moulin du Luech, an unusual accommodation to discover with your family
Let's go now towards the Cevennes in the family camping Le Moulin du Luech. For your stay, you can spend the night in a chestnut tent. A cross between a yurt and a teepee, treat yourself to a glamping experience in complete comfort and in the middle of nature. All that will be left for you to do is choose your accommodation with or without a view of the starry sky !
To discover the beautiful Cévennes region between Gard, Lozère and Ardèche, set out to assault the hiking trails around the campsite. You can even try to climb Mont Lozère to enjoy the superb panorama and embrace the whole region at a glance.
Read also: discover all our ideas of ecological activities, to try for a fully planet-friendly vacation.
#5 Elicie's trailer, a successful unusual night in love
We couldn't write an article about unusual accommodations in France without talking about a night in a roulotte! But far from the big estates filled with this type of accommodation, Elicie's gypsy caravan is a small haven of peace for 2 people. Nesting box, insect hotel and flowery environment, everything is done to respect the surrounding nature and invite you to a change of scenery. View on the Morvan from the terrace, herbal tea and readings await you to relax. However, don't fall asleep too long in the hammock and don't forget to get on a bike to explore the surrounding countryside and the banks of the Loire.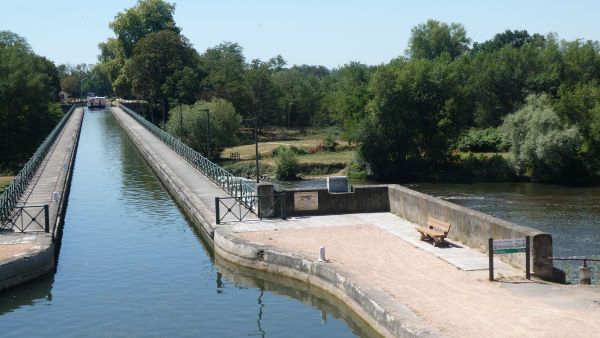 #6 Les Grands Lacs, the first unusual accommodation in France floating on water
Cabin perched in the trees or rather floating on the water ? As a duo or as a family ? At the Great Lakes Estate, the hardest part will be making your choice! But in each case, it will be without compromise on the scenery and the respect of the environment. Low-impact hut siting, use of natural materials, ecological maintenance and respect for the health of the trees for the perched huts, nothing is left to chance.
Without running water or electricity, this is the perfect place to enjoy a technology-free vacation, far from the worries of everyday life and close to the Jura mountains !
To go further, discover all our tips for organizing your next disconnected vacation.
#7 The Mettey campsite, between hiking, skiing and change of scenery
For an unusual rental in France, in the Vosges, go to camping du Mettey. All you have to do is choose from their wide range of accommodation :
the singular cylindrical shape of Vosges Vision'Air lets you enjoy a panoramic view ;
with Crystal Dome, get 4 meters high and admire the panorama on the valley for a guaranteed exotic awakening ;
fully embrace the mountain atmosphere of the place with the hiker's hut, a small and warm accommodation all in wood.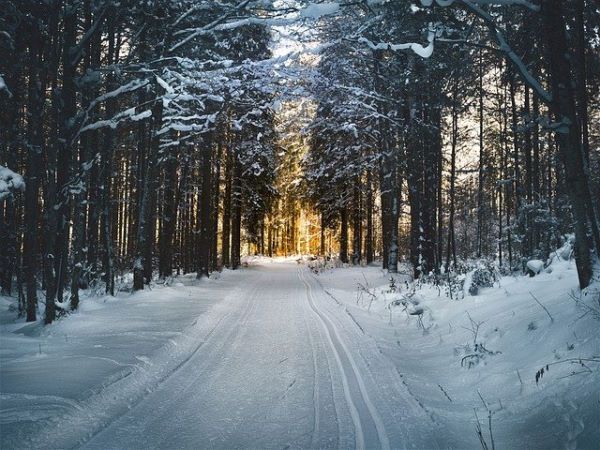 During the day, hurtle down the ski slopes or head out to explore the trails of the Vosges. Then enjoy the natural pool and the sauna to relax your aching muscles after your sports activities.
#8 Le Domaine du Centaure, an unusual night near Paris
Located in Normandy, 1 hour and 30 minutes from Paris, le Domaine du Centaure is the perfect bed and breakfast for those who want to fill up on vitamin D in the winter or escape the stifling heat of the capital in the summer. Indeed, the rooms of this guesthouse rotate with the sun to stay cool or warm depending on the season. An innovative way to save energy all year round !
Labeled Green Key since 2017, this accommodation does not take its ecological commitment lightly ! You will be able to discover the surroundings thanks to the bikes lent by the owners or rest in this environment that fully invites relaxation.
Also read : discover the main sustainable tourism labels, for vacations guaranteed without greenwashing.
#9 La Tiny du Parc Saint Symphorien des Monts, a micro-house for a maxi-adventure
Why not try the experience of living for a weekend or a few days in an ecological micro-house ? It's a great way to get back to basics, reconnect with yourself and recharge your batteries. Moreover, with the Tiny du Parc Saint Symphorien des Monts, it's a 60-hectare environment that awaits you around the house for nature walks. But that's not all! The micro-house is located 45 minutes away from the Mont Saint Michel, perfect to discover or rediscover the Wonder. Here is a stay in unusual accommodation in France that you are not ready to forget !
#10 Terra Alta, an unusual and unique ecological lodge
Have you ever slept in a troglodyte house built directly into the stone ? That's what Terra Alta offers you with their unusual refuge, yet very far from the idea you have of a cave ! Having all the necessary comfort, you can even take advantage of the sauna and the Nordic bath to relax and fully recharge your batteries.
Near Amboise, you will also have a front row seat to discover the mythical châteaux of the Loire, for a stay between nature and culture.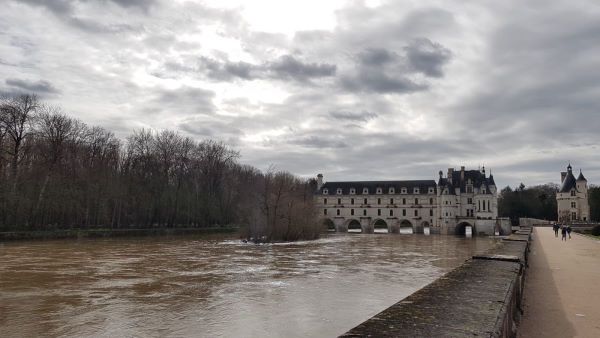 #11 La Batelière sur Loire, a night on the water
Always close to the castles of the Loire, La Batelière sur Loire offers you an unprecedented experience : a night in a traditional boat. For those who are seasick, no need to panic ! You can always opt for a tree house and treat yourself to an equally atypical night.
You now have 11 addresses for an atypical stay in unusual accommodation in France ! What is your favorite accommodation among those proposed? Tell us in comments.
Article written by Anaïs Maroteaux, SEO web writer