5 essential tips for planning a green vacation
You want to limit the environmental impact of your travels, but you don't know where to start? How to choose your destination, your means of transportation or your activities? What type of accommodation should you choose to support sustainable tourism: eco-friendly hotels, ecolodges, certified campsites? Follow the guide: in this article, we give you 5 tips to organize your next ecological vacation!
#1 Travel less far from home or travel for a long time
In April 2021, ADEME published a report on the greenhouse gas emissions of the tourism sector. This report reveals that transportation is responsible for 77% of the sector's emissions.
The first action for an ecological vacation is therefore relatively simple to implement: limit the distances travelled! Especially for short getaways, such as a long weekend, look for local destinations close to home. The more miles you drive to get to your vacation destination, the more pollution you cause.
In practical terms, this means avoiding city trips by plane for a few days. Instead of an extended weekend in Stockholm, why not plan a great 2-week trip through Sweden via Stockholm for next summer?
For your next extended weekend, discover 3 ideas for weekends in Europe without flying.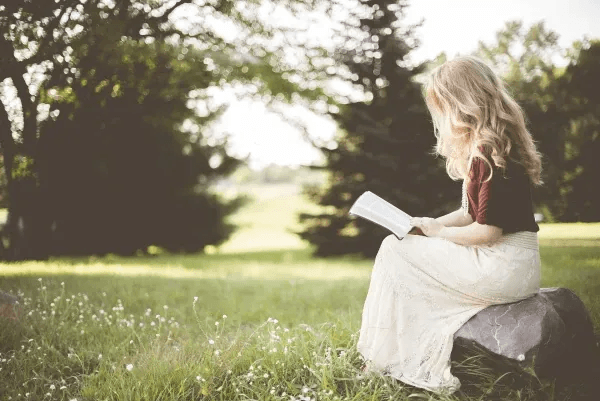 #2 Learn to get away from it all close to home
It can be tempting to always look for an exotic and distant destination to escape from our daily life. However, do we really need to systematically go to the other side of the world to feel out of place?
So, why not learn to marvel at the discoveries close to home? You can opt for several solutions to give a little adventure to your next ecological vacation!
Change the way you travel
What if you went by bike or on foot to give yourself the impression of living a different adventure, without necessarily going far away? Experiencing the (re)discovery of the Atlantic coast by bike on the Vélodyssée or walking a few days in the Lot region on the way to Santiago de Compostela will certainly give you a change of scenery, without going to the other side of the world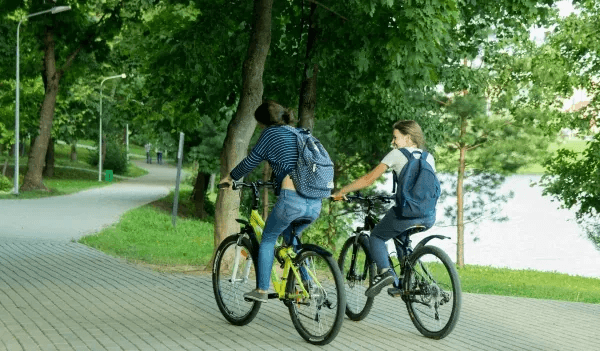 Find the little nuggets of exoticism in France
Between sea, ocean, mountains and rich history: France is full of riches! Some, in particular, have a little air of elsewhere which is worth the detour, like :
The Ochres of Luberon. These ancient quarries, which you can visit in Roussillon or Rustrel, will give you the impression of escaping to the arid landscapes of Colorado, but remaining in Provence;
Le Cap de la Hague, in the Cotentin region. From the cliffs of Landemer to the Nez de Jobourg, take a breath of fresh air and iodine in the Cotentin, while enjoying landscapes that are reminiscent of Ireland;
The Lake of Lispach in the Vosges. You don't have to go to Canada to enjoy the beautiful fall colors. In this part of the Grand-East, admire the magnificent flaming colors reflected in the water of the lakes, as if you were in Canada!
#3 Choose your mode of transportation carefully
Beyond the choice of the destination, the choice of the mode of transportation is also very important for an ecological vacation.
The plane and the car, in moderation
The plane and the car are the 2 means of transportation on which to be particularly careful, to avoid exploding your carbon footprint. With the plane in particular, it is easy to travel a large number of kilometers and emit a very large quantity of greenhouse gas emissions in a few hours.
The ADEME report reveals that, although air travel is used by only 12% of tourists in France, it is responsible for 53% of the emissions linked to passenger transport and 43% of the kilometers traveled.
Try to use air travel in moderation and reserve it for long trips that really make you dream, and not for a destination chosen at random from a post on Instagram. Putting meaning back into your choice of destinations: that's also what sustainable tourism is all about!
To limit the impact of your car trips, opt for slow tourism. Instead of organizing a road trip throughout Italy, focus on one region, like Tuscany or the Dolomites. Really take the time to explore the chosen region and get out of your car to go hiking, biking, strolling through the villages: in a word, take your time. You are on vacation after all.
To go even further, discover our guide to organizing a car-free vacation.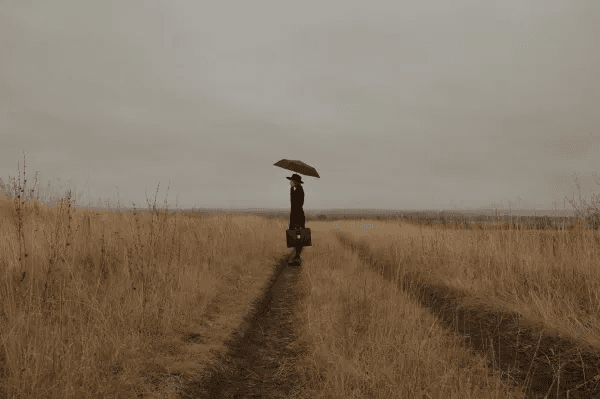 The train, to escape far without polluting (too much)
In France, the train is particularly ecological. With most of its electricity produced using low-carbon energy, rail transport is by far the least polluting means of transport in France. In other countries where electricity is more carbon-intensive (such as Germany or Italy), trains pollute more but are still the least polluting means of motorized transport.
It is an excellent alternative to long car journeys or short and medium haul flights by plane. The only drawback of the train is its price, which is far from being affordable, especially when compared to a car trip.
Remember to book your train tickets several months in advance to take advantage of low fares and to use ticket price comparators like Trainline.
Read also: discover 3 ideas for a successful train vacation.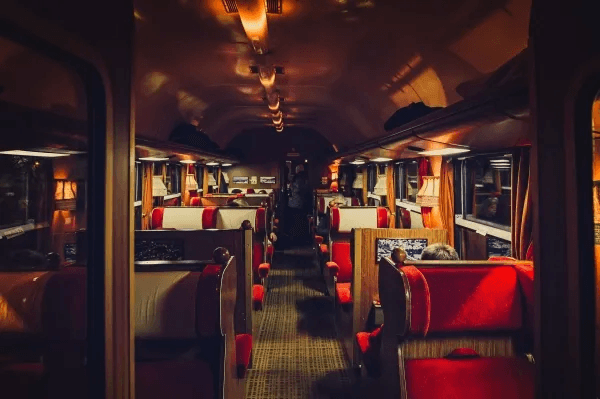 #4 Choose carefully your activities on site
No more jet-skiing, make way for kayaking! For an ecological vacation, avoid motorized activities or those requiring large infrastructures and turn to alternatives that are more virtuous for the environment and biodiversity.
So, if you want to explore on the water, opt for a sailing or kayaking trip, much more ecological than a motorboat escapade.
Explore your surroundings by bike if your vacation spot is suitable. If not, ask about public transportation. In addition to limiting your carbon footprint, you'll have the chance to discover your vacation spot like a local!
To take it a step further, new regenerative tourism practices are starting to develop (waste collection, tree planting, beach clean-ups, collaborative workcamps). Take a look to see if this type of activity is organized on your vacation spot.
To go further, discover 25 ideas of ecological activities for your vacations.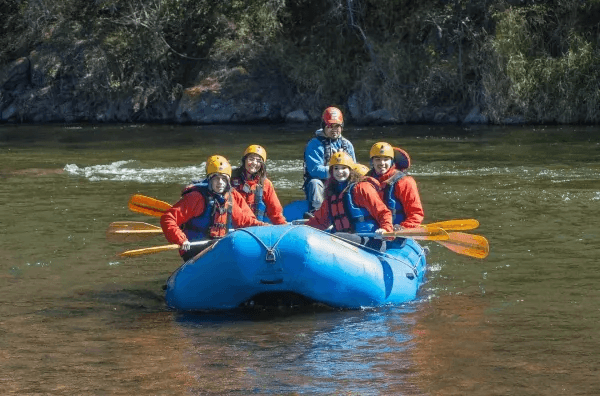 #5 Opt for eco-friendly accommodations
Finally, pay attention to the accommodation you choose for your vacation! If you can, turn to labeled accommodations. Clef Verte and the European Ecolabel are the most common trusted certifications.
If you can't find labeled accommodations, avoid large hotel complexes, especially in coastal areas. These contribute to the excessive concrete development of certain vacation spots, which accentuates the erosion of the coastline. Instead, turn to tourist establishments on a human scale. In rural areas, prefer light habitats, such as ecolodges, cabins or glamping tents, which are less invasive for the local biodiversity.
Finally, if you don't want to waste time looking for the rare ecological pearl to lodge you during your next trip, browse through Ethik & Trips' catalog of eco-responsible lodgings. We list hotels, campsites and lodgings committed to the preservation of the environment around the world, to help you organize your ecological vacations in a simple way!