Nicknamed the Isle of Beauty, it's the perfect destination for an epic Corsican road trip. Between its majestic mountains, dreamy beaches and picturesque villages, Corsica offers a varied and captivating playground for adventure-seeking travelers. Discovering this Mediterranean island by car promises unforgettable memories and breathtaking scenery.
10-day itinerary for a successful road trip in Corsica
Day 1
Ajaccio: Departure for the Imperial Capital Start your Corsica road trip in Ajaccio, the capital of Corsica. Explore the picturesque lanes of the old town, visit the birthplace of Napoleon Bonaparte and soak up the Mediterranean atmosphere of the harbor.
Day 2
Cargèse and Piana: On the Winding Roads of the West Coast Drive to Cargèse, a village with Greek influences. Continue on to Piana, famous for its spectacular calanques and red rock formations. A panoramic view awaits you from Capo Rosso.
Day 3
Porto-Vecchio: Fine sandy beaches and lively nightlife Head south-east to Porto-Vecchio. Enjoy heavenly beaches such as Palombaggia and Santa Giulia. In the evening, explore the town's lively nightlife.
Day 4
Bonifacio: Perched on the limestone cliffs Admire the unique beauty of Bonifacio, perched on impressive limestone cliffs. Stroll through the old town, visit the citadel and don't miss the sea view from the cliffs.
Day 5
Alta Rocca region: Nature and Authenticity Head inland towards the Alta Rocca region. Hike in the mountains, discover authentic villages like Zonza and enjoy the tranquility of the surrounding countryside.
Day 6
Corté: In the heart of the Corsican mountains Drive to Corté, nestled in the heart of the Corsican mountains. Visit the citadel and and the Corsican Museum to learn more about the island's and culture.
Day 7
Saint-Florent : Beaches and vineyards Head northwest to Saint-Florent. Enjoy its white sandy beaches and explore the vineyards of Patrimonio to taste local wines.
Day 8
Calvi: Between Beach and Citadel Drive back to Calvi, a seaside town famous for its extensive beach and its imposing citadel. Stroll through the cobbled streets and enjoy the Mediterranean atmosphere.
Day 9
Île-Rousse: Charm and authenticity Drive to Île-Rousse, a coastal town of authentic charm. Relax on the beach and explore the local markets.
Day 10
Bastia: Full circle End your your Corsica road trip in Bastia, a lively port city. Discover the Place Saint-Nicolas, the citadel and soak up Corsican culture before end your adventure.
To find out more, discover our hiking tours for your road trip in Corsica.
2 weeks in Corsica: program idea
If you have more time for your road trip in Corsica, you have 2 options based on the above schedule
Extend some of your stopovers to take full advantage of some of the must-see places, without running out of time.
Allow yourself a few days of idleness on one of Corsica's heavenly beaches to recharge your batteries before returning home
Where to sleep during your Road Trip in Corsica?
Auberge Kallisté, a hotel in Porto Pollo, Corsica
Nestled in the picturesque setting of Porto Pollo, Corsica, the Auberge Kallisté is much more than just a hotel. It's an oasis of offering an authentic experience and a memorable stay. The rooms are infused with the spirit of the Mediterranean, offering magnificent views of the sparkling sea. The warm welcome and attention to detail details create an intimate and friendly atmosphere. Enjoy refined Corsican cuisine at the inn's restaurant, featuring fresh, local products. products. Nearby golden beaches invite you to relax, while water sports while water sports offer a dose of adventure.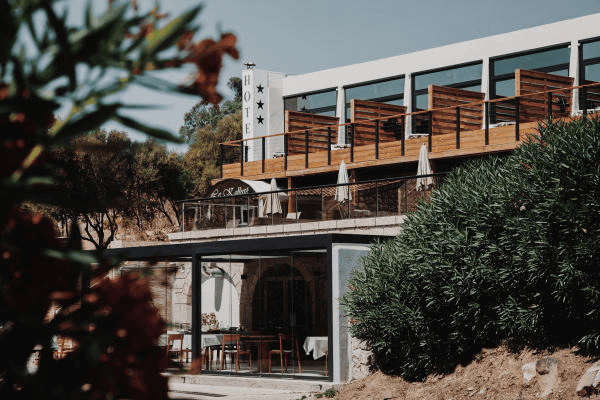 Stay at L'Auberge Kallisté, a hotel in Porto Pollo, Corsica
Best Western Plus Ajaccio Amirauté****, an eco-friendly hotel in Ajaccio
The Best Western Plus Ajaccio Amirauté**** is much more than just a hotel in Ajaccio, it's an establishment committed to an ecological approach. Nestled in Corsica's capital, this four-star hotel combines modern comfort with environmental sustainability. Elegant rooms offer a peaceful retreat with touches of eco-friendly design. From energy management systems to waste management practices, the hotel strives to to minimize its impact on the environment. Enjoy a culinary experience experience featuring local and organic ingredients at the on-site for an enriching Corsican road trip.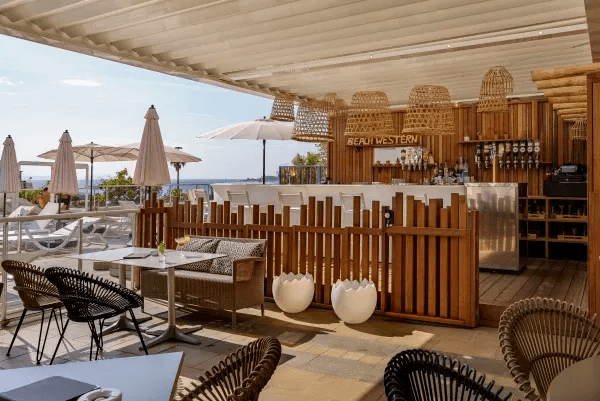 Stay at Best Western Plus Ajaccio Amirauté****, an eco-friendly ecological hotel in Ajaccio
Bagheera Village Naturiste, a naturist campsite in Corsica
Bagheera Village Naturiste in Corsica is much more than just a campsite, it's a haven of tranquillity for nature lovers. for nature lovers. Nestled in a picturesque setting, this naturist village offers a unique experience in communion with nature. The camping surrounded by lush vegetation, offer total privacy while preserving the environment. while preserving the environment. Enjoy golden sandy beaches and crystal-clear in harmony with the naturist philosophy. Respect for the is at the heart of this place, with sustainable practices that respect nature. respectful of nature. Bagheera Village Naturiste, more than just a campsite back to basics on your Corsican road trip.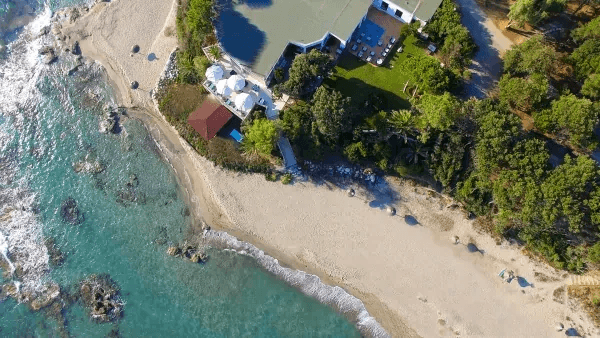 Stay at Bagheera Village Naturiste, a naturist campsite in Corsica
Eco-friendly travel in Corsica
Taking an eco-friendly road trip in Corsica means making environmentally-friendly transport choices and behavior. Here a few tips on how to travel sustainably during your road trip in Corsica:
Eco-friendly car: If possible, opt for a low-carbon car, such as an electric or hybrid. hybrid. Many rental agencies now offer more eco-friendly more environmentally friendly
Carpooling If you're traveling with friends or in a group, consider carpooling. Sharing a single car with several passengers reduces the environmental impact environmental impact per person.
Public transport: In some parts of Corsica, you can use public transport like buses to get between towns and between towns and tourist sites. This can reduce carbon footprint than driving alone.
You can also there's also a train which, provided you're not in a hurry a taste of slow tourism, breathtaking panoramas of Corsica's Corsican landscapes
Cycling and walking: In urban or coastal areas, opt for walking or cycling to explore the surrounding area. It's a great way to reduce your carbon carbon footprint while enjoying nature.
Optimized itinerary: Plan an efficient route to avoid unnecessary detours and save fuel. fuel. Prioritize the sites you want to visit to reduce excessive trips.
Waste awareness: Take along reusable reusable garbage bags and make sure you leave no trace of your trace of your passage. Use appropriate garbage cans for recycling and waste management. waste management.
Local and sustainable food: Opt for restaurants and local markets that give priority to seasonal produce and local ingredients. This reduces the carbon footprint associated with transportation of foodstuffs.
By following these sustainable practices, you can enjoy your road trip to Corsica while minimizing the environmental impact of your travel. This will help preserve the island's natural beauty for future generations.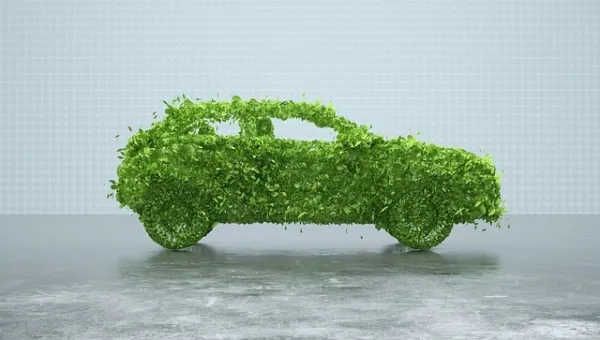 To find out more, how to get to and around Corsica carbon footprint?
A road trip to Corsica is much more than just a trip by car. It's a plunge into a diversity of landscapes, an exploration island culture and history, and an adventure you'll never forget. in your memory. From beaches to mountains, from villages to towns, each stage offers a unique experience, making this Corsica road trip an unforgettable an unforgettable adventure on the Isle of Beauty.
Image by Pixabay
Image by Thérèse Ruffault from Pixabay