With more than 80 million visitors (before the Covid), Italy is ranked 2nd in Europe and 3rd worldwide among the preferred destinations for travelers. The French represent 18% of these visitors. And it is true that Italy has something to make us dream of: its historical heritage, its gastronomy, its landscapes … While you dream of discovering the Dolca Vita or just waiting to return, we have thought of you. Discover below all our advice for preparing a road trip in Italy: program, reservation, travel (…) everything goes there.
Preparing for a road trip in Italy? Yes but where ?
Italy is a large country with many points of interest. So if we can come and spend a long weekend in Rome or Venice for example, it is not possible to see all of the country in 2 weeks. Did you know that Italy is tied for 1st in the number of cities classified as World Heritage by Unesco. 55 sites are listed there! So, even if everything is possible, going around Italy in 15 days is in our opinion missed the substantial core of the country. And yes, besides the tourist and historical attractions, Italy is above all a way of life and an atmosphere. And to take advantage of it, you have to take your time.
We have therefore identified for you several distinct regions of Italy where you can consider your next traveling stay. For each one we offer you the main points of interest and activities and our favorites. We limit the number of favorites otherwise, given the wealth of heritage, you will never come to the end of this article. Our first advice is to complete this list with your own desires. And the 2nd leave at least 10 days to fully enjoy these places and not have the feeling of running.
Our itineraries in Northern Italy
Crapahuter in Venice and the Dolomites
With this proposal we suggest you combine themes that are opposed to everything: a city trip and the great outdoors . What brings them together in any case, whether in the city of the Doges or on the hiking trails of the Dolomites, is that you will have to walk to discover all its riches . This is also why they are both listed as World Heritage by Unesco.
When we think of Venice we often think of a getaway of a few days. Bolzano, the capital of South Tyrol, is however only a 2.5 hour drive from Venice. And if in addition you want to add a day or two at the beach, there is what it takes in the lagoon. We are mainly thinking of the island of Lido but there are many others tempting you on the Adriatic Sea.
# Our favorites
The guided tour of the secret passages of the Doge's Palace
The island of Burano with its colorful houses
Discover the Venetian lagoon by Kayak
Sciliar Catinaccio Natural Park
Lake Braies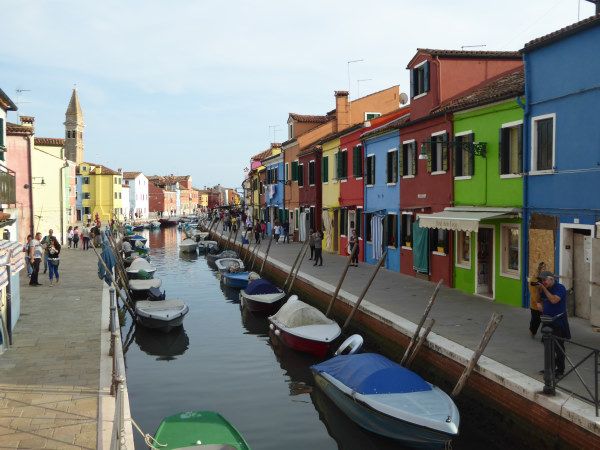 In Georges' footsteps, what else?
Here we invite you to discover the far north of the country: the region of the great lakes, Milan and Turin . These two cities are indeed less known or in any case less visited. They are often criticized for being industrial cities. However, they also have a whole lot of riches to deliver to those who want to take the time to visit them and linger there. These cities are less frequented, it is also an opportunity to move away from mass tourism .
The Great Lakes region lies between the Alps and the Po Valley. And it is not limited to Lake Como, Guard and Major. You can add lakes of Orta and Iséo to this list. They have all become, over the years, popular vacation spots with beautiful and luxurious villas on some shores.
# Our favorites
Leonardo da Vinci's Last Supper in Milan
The Duomo, an emblematic image of Milan
The Palazzo Real in Turin, historic residence of the Dukes of Savoy
Isola Bella on Lake Maggiore
Take the Como – Brunate funicular to admire the plunging view of the lake
The village of Orta San Giulio on the shores of the lake Orta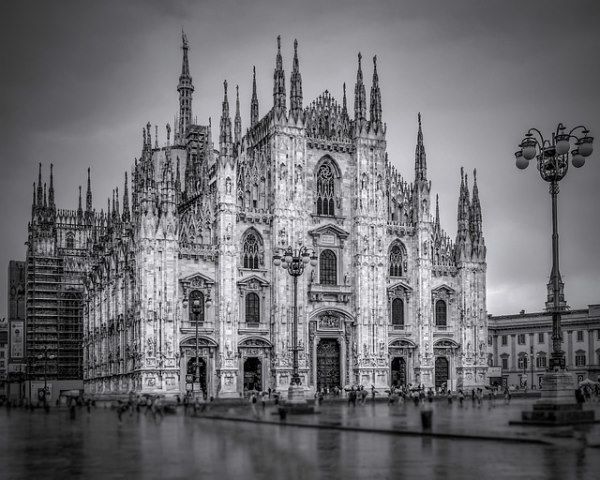 Road trip in Tuscany
Tuscany is the 3rd most visited region in Italy. When we mention this name, we immediately think of Florence and its cultural riches . The renaissance city and the cradle of the great classical Italian painters is not the only attraction, however.
The region is a little smaller than our beautiful Brittany and conceals an impressive number of natural, historical and gastronomic treasures. It is indeed here that we find the greatest Italian wines , that we can admire the magnificent landscapes of cypress trees highlighted in many films between other. In short, difficult to select only a few favorites, but that's the game.
# Our favorites
David by Michelangelo in Florence
Ponte Vecchio also in Florence
Siena, less known than its cousin but just as pretty and more authentic because less frequented
Val d'Orcia, a UNESCO World Heritage Site
Elba Island
Lucca and its oval square, Piazza Anfiteatro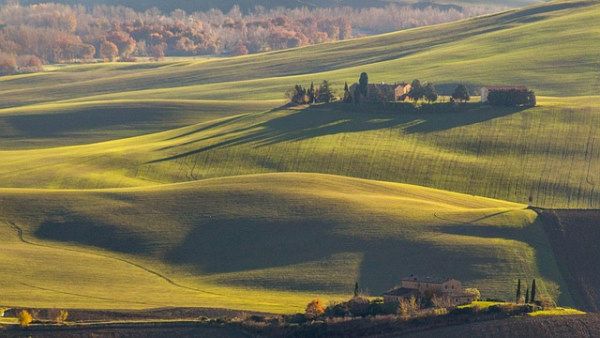 Our itineraries in Southern Italy
Discover Puglia
Puglia is the Italian "heel of the boot". They are often represented by the now famous Trulli : round buildings with a pointed roof. Alberobello is also a UNESCO World Heritage Site for its impressive number of Trulli: more than 1500.
It is a less touristic region than those previously mentioned, with 3 times less visitors than Tuscany for example. If you are looking for peace and authenticity this is the destination for you. In addition, this region is full of paradisiacal beaches . These lands are in fact bordered by the Adriatic Sea to the east and the Ionian Sea to the west.
# Our favorites
The caves of Castellana
Otranto: the Castle and the beaches
Alberobello
Polignano a Mare
Dune Di Campomarino
The historic center of Lecce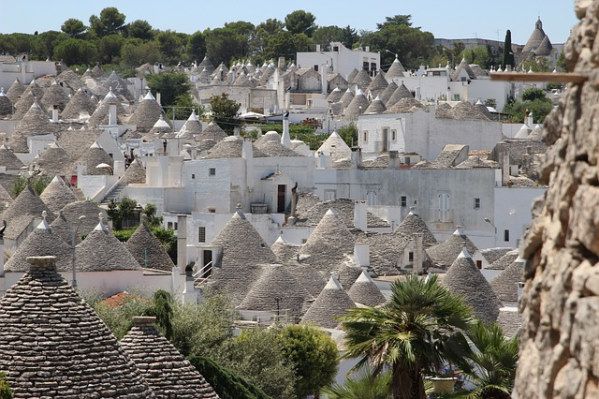 A stay in Sicily
Did you know? Sicily is both the largest island in the Mediterranean and the largest region in Italy . As much to say to you that preparing a road trip in Italy and more particularly in this region, offers you a very large playground.
The Sicilian region is at the same time a volcano, steep coasts and historical sites . To this can be added several strings of islands that complete this picture: the Aeolian Islands, Aegadian Islands, Pelagie … A stay in Sicily will offer you a variety of incredible opportunities. The whole with a Mediterranean climate: the coasts are subject to the wind, the lands benefit from a continental climate. In summer there can be up to 45 degrees and in winter the temperatures rarely drop below 7 degrees in winter.
# Our favorites
The Sistine Chapel in Palermo
The historic center of Syracuse
Le Rocca de Céfalu (feedback: don't forget your bottle of water, the path is in full sun and there is no shop at the top!)
Hike on the slopes of Etna
The Aeolian Islands
The amphitheater of Taormina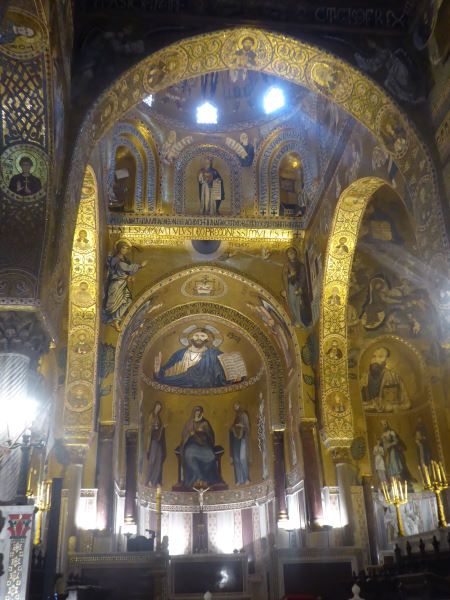 Practical advice
Once you have chosen your destination, discover all our advice for successfully organizing your stay.
How to get around?
Go to Italy
Italy is a country easily accessible . Coming from France you can also get there by:
Getting around Italy
The country benefits from a very good transport network . You can prepare your road trip in Italy by selecting the mode of transport that suits you best:
the car that allows greater autonomy.
the train with the company Trenitalia , the internal network is reliable and complete, especially between big cities
the bus for trips between secondary cities and / or villages
the bicycle, it seems that this mode of travel is close to the coast especially in the north of the country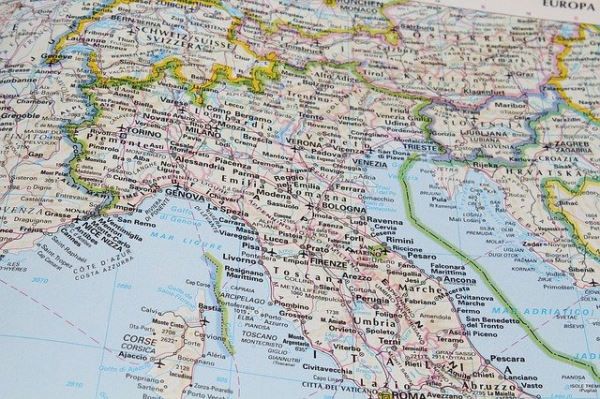 Where to sleep?
First and foremost, as you are on our site, it is because you have decided to limit the ecological impact of your road trip as much as possible . We invite you to look at the list of responsible accommodation that we have referenced in Italy . As usual, you can find any type of accommodation there: eco-responsible hotels, eco-lodges, unusual accommodation, agritourism, ecological campsites (…)
If you do not find what you are looking for on our site because our database is under constant construction, 2 solutions are available to you:
Agritourism or farm tourism. It is very common in Italy and there are many addresses available to you. It's a good way to meet Italians and discover authentic Italy .
Labeled establishments. To guide you, we have produced an article presenting the 9 main tourist accommodation labels and thus help you find your way around.
What is the local currency?
What makes traveling to Italy even easier is that it is a member of the euro zone. This means that there is no change to be expected and no charge is applied to payments by bank card . These can nevertheless be applied to withdrawals. Check with your bank before leaving to find out the amount of these fees. When you contact them, do not hesitate to inform them of the dates of your stay abroad to avoid inconvenience and to increase the limit on your expenses if necessary.
Do not forget to take the phone number with you to stop your card if necessary. "Holidays I forget everything …", you are not familiar with forgetting your papers or dealing with a pickpocket.
Where to eat?
As we mentioned in the introduction Italy is, like France, a country of gastronomy . No matter which region you choose, you will definitely delight your taste buds. The privileged climate of La Grande Botte allows you to have access to excellent seasonal fruits and vegetables . And with the heat, in summer, don't forget to taste the famous gelati, a delight!
If you go to restaurants, don't be surprised to see the "coperto" line appear on your bill. This is the billing for bread and cutlery . This is the case in many restaurants and it costs between 1 and 3 € on average. Tipping is generally like in France: at the customer's discretion.
Whatever the case, as in France as well, it is possible to eat for all prices: nibbles for less than 10 € or dinner in a gourmet restaurant. It's up to you to choose your restaurant according to your budget.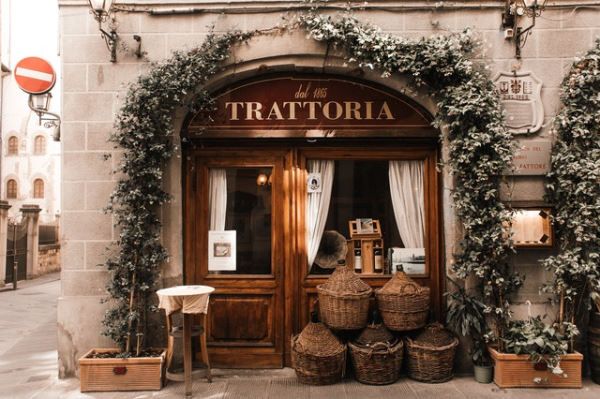 How to take care of yourself?
At the time of writing this article we are still in the midst of the Covid crisis, it seems important to us to address the subject of health. Moreover, to enter Italy you must be in possession of a valid health pass and complete a online location form.
To overcome any health problem that may arise during your stay, we invite you to ask your European health insurance card from your CPAM . This card allows you:
access health professionals under the same conditions as residents
request reimbursement for your medical procedures . Either on site with the competent medical insurance or on your return. For this last option, remember to keep all supporting documents.
Which guide to take with you?
To complete all this information and prepare your road trip in Italy, we can only advise you to bring a travel guide . The well-known editions (Le Routard, Lonely Planet or Le Petit Futé) have many guides on the different Italian regions.
The good news is that the Guides Tao , the eco-responsible travel guides that we have already told you about in a previous post , also have two guides in Italy: Tuscany and Sicily . So if these are the areas that grab your attention, don't forget to slip a copy in your suitcase.
How to interact with the locals?
As one of the main objectives of a trip is to meet the locals , it is important to know a few words of Italian. This allows you to open the conversation and show your interest in the destination.
Here is a small selection:
Buongiorno: Hello
Ciao ! : Hello!
Arrivederci: Goodbye
Buonasera: Good evening
per favore: please
A domani: See you tomorrow
Come stai ? : How are you ?
Scusi il disturbo: Excuse me for bothering you
Non parlo molto bene l'italiano: I don't speak Italian very well.
Mi personal sono (a), può aiutarmi ? : I'm lost, could you help me ?
Dov'è … ? : Where is … ?
Quanto costa ? : How much is it?
To go further, we advise you to read our article 6 steps to prepare your eco-responsible road trip with peace of mind. He will give you all the keys to limit the environmental impact of your traveling stay .
Tell us everything: are you ready to prepare for your road trip in Italy and pack your bags after reading this article?