And if you think about youth hostels for your next vacation? Although these lodging solutions have a bad reputation for being dirty, noisy and outdated, some addresses tick all the boxes to offer you a great trip without blowing your budget. Whether you're traveling solo, as a couple or even with your family, discover 7 good reasons to sleep in a hostel. As a bonus, we'll share with you 5 addresses that are guaranteed to be free of bad surprises and committed to a sustainable approach!
Why stay in a youth hostel?
1) You don't have to be young or want to party
Contrary to what their name suggests, hostels are designed to accommodate all types of travelers, regardless of their age!
While some hostels, known as party hostels, may be places for students looking for a fun night out, most hostels are not.
Many hostels are geared towards travelers looking to explore and meet new people.
As long as you are willing to share a kitchen and living space and have an open mind, you can find happiness in a hostel.
2) Accommodations are economical
It's not uncommon to find dormitory rooms for less than €20 in youth hostels, sometimes with breakfast included!
Single or double rooms are also affordable compared to hotels, especially in the city center. Of course, you will often have to make your own bed when you arrive, or even bring your own bedding. But this is not a detail that should spoil your vacation.
In addition, you almost always have access to a kitchen to prepare your meals, which will reduce the food budget of your vacation!
You may ask yourself: what is the advantage of hostels compared to Airbnb for example, which offers whole accommodations that are often cheap and offer the same kind of advantages? Well, the phenomenon is unfortunately not without consequences on the real estate market of the big tourist cities and on the lives of their inhabitants.
3) It's a great way to meet other travelers
The common areas of hostels are designed to facilitate exchanges between travelers and encourage meetings!
Take the time to say hello to other travelers and ask them about their trip. It's a great way to pick up some great tips, find new adventure ideas, and even meet a new travel companion!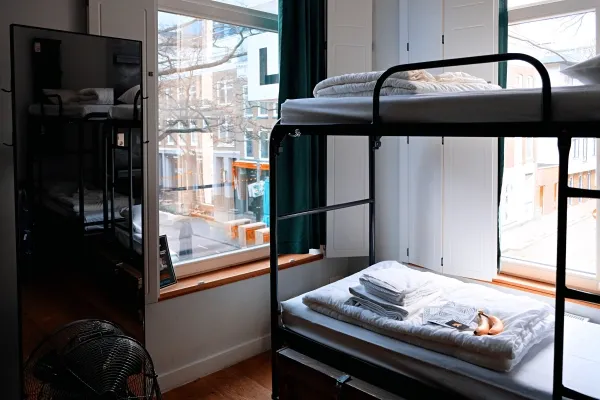 4) You don't have to sleep in a dorm
If you're not thrilled with the idea of sleeping with strangers, don't worry. Hostels often offer single or double rooms if you prefer to have your own space. Some rooms even have their own private bathroom!
So you don't have to suffer the late nights or early mornings of your dorm mates.
5) You don't have to say goodbye to cleanliness
While some hostels struggle to keep their surroundings immaculate, often due to a lack of budget and resources, fortunately this is not the case for many hostels that remain well maintained.
To get an idea before you book your stay, nothing is more effective than to check the travelers' comments on Google Maps. Remember to sort the reviews by age to see the most recent comments.
If you see several comments about cleanliness or the presence of bed bugs, don't bother! In any case, remember to bring flip-flops for the bathrooms and showers, if they are shared.
6) Youth hostels are not synonymous with danger
Travelers fear theft the most in a hostel. However, if you take a few precautions, problems are rare.
Most hostels provide you with lockers to store your belongings, which you can lock with a padlock. Sometimes you even have access to a safe for your most precious belongings.
So remember to bring one or two padlocks if you plan to travel in a shared room hostel to secure your belongings.
7) It's possible to combine youth hostels with environmentally friendly accommodation
Youth hostels are also committed to sustainable tourism. The proof: we have many addresses referenced on Ethik&Trips! The youth hostels in France belonging to the HI network (Hostel International), therefore those linked to the FUAJ (United Federation of Youth Hostels), all have the precious Green Key label!
This certification rewards the tourist establishments which commit themselves according to 7 themes of responsible tourism:
Also read: discover the main sustainable tourism labels and learn how to recognize them.
5 eco-friendly youth hostels in France with no bad surprises
On Ethik&Trips, we have several addresses of youth hostels in France. In addition to allowing you to discover the riches of France on a small budget, they are committed to sustainable tourism!
1) Youth hostel in Lille
Want to discover the capital of Flanders? HI Lille Stéphane Hessel youth hostel is waiting for you. Housed in a modern eco-building with unusual architecture, it promises a comfortable stay near the city center.
The rooms accommodate a maximum of 6 people and you can choose to privatize a room for 1 or 3 people for more privacy.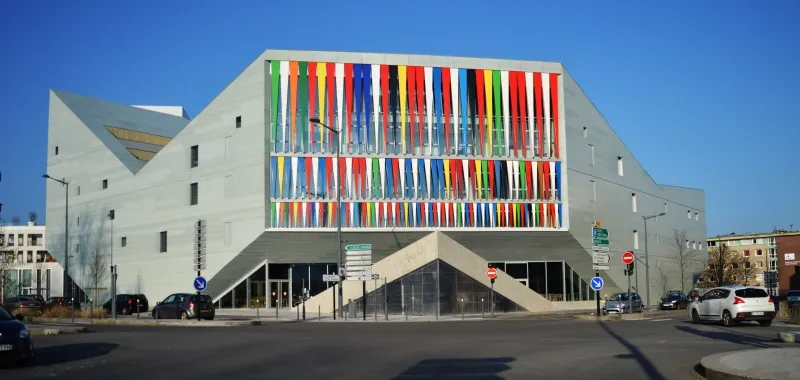 2) Youth hostel in South Finistère
At 50 meters from the ocean waves, discover Naéco le Pouldu. This hostel in South Finistère is ideal for a seaside stay on a budget.
Choose to book a double, triple, quadruple room or a dormitory bed according to your preferences. Enjoy access to the communal kitchen, dining room and terrace to socialize with fellow travelers and enjoy invigorating Breton specialties.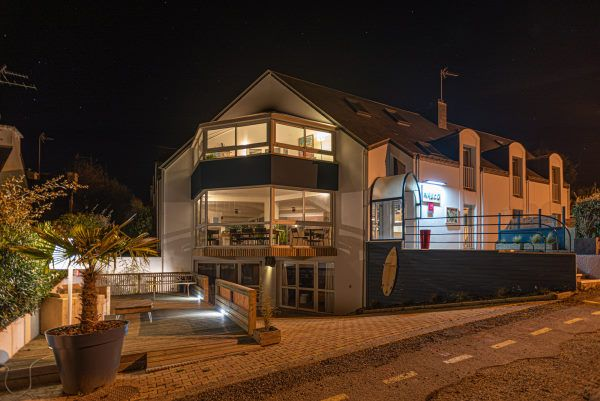 Read also: discover our guide to ecological vacations at the sea.
3) Youth hostel in Cadouin in the Perigord
Have you ever seen a youth hostel set up in a former Cistercian abbey? This is the case of HI Cadouin youth hostel. With a cloister listed as a UNESCO World Heritage Site, expect a stay that combines history with a change of scenery!
Single, double or shared rooms with 5, 6 or 7 beds await you.
Around the youth hostel, explore the richness of the Périgord: the village of Sarlat, the descent of the Dordogne in canoe or the castle of Biron.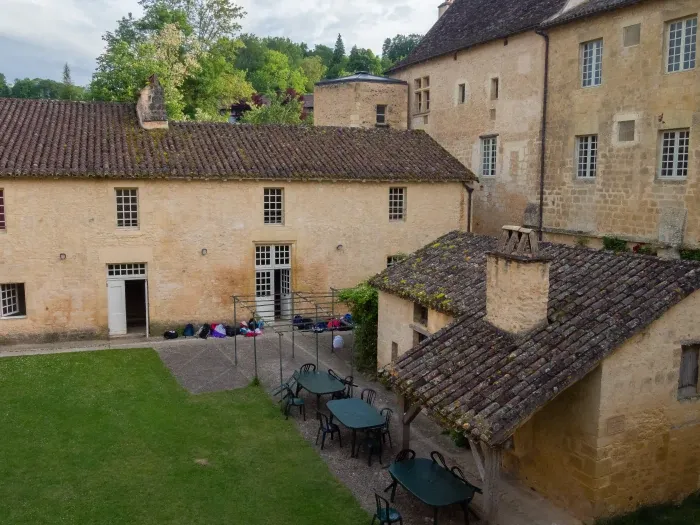 4) Youth hostel in Cahors in the Lot Valley
To discover the Lot Valley, HI Cahors Le Chai youth hostel is an excellent starting point.
Housed in a modern building, it has some nice surprises in store for you: the view of the Pont Valentré from the breakfast room, the roof terrace to watch the sunset or the regular hosting of exhibitions to discover the art of the region.
Double, triple, quadruple room or bed in a shared room for 6: the choice is yours!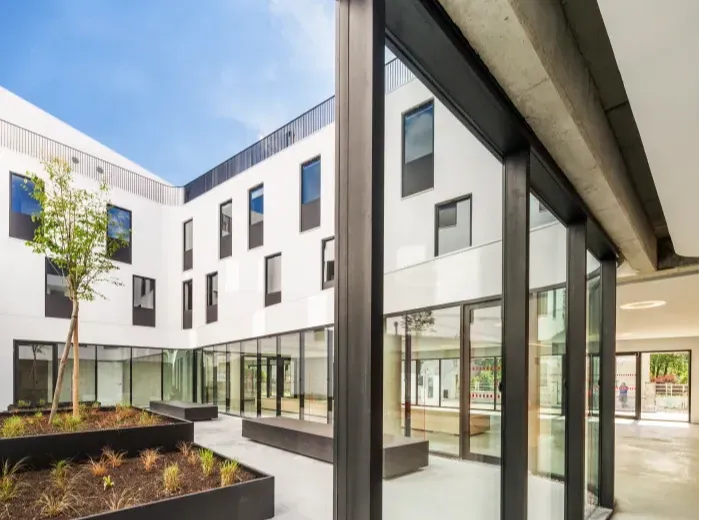 5) Youth hostel in Séez in the Alps
In a mountain chalet atmosphere with large windows opening onto the forest, HI Séez youth hostel awaits you in summer and winter.
In winter, enjoy the nearby ski resorts of the Haute Tarentaise, including Les Arcs. In the summer, the Vanoise National Park is waiting for you!
Privatize a room with 4 beds or book a bed in a shared room with a maximum capacity of 8 people and enjoy a superb vacation in the mountains.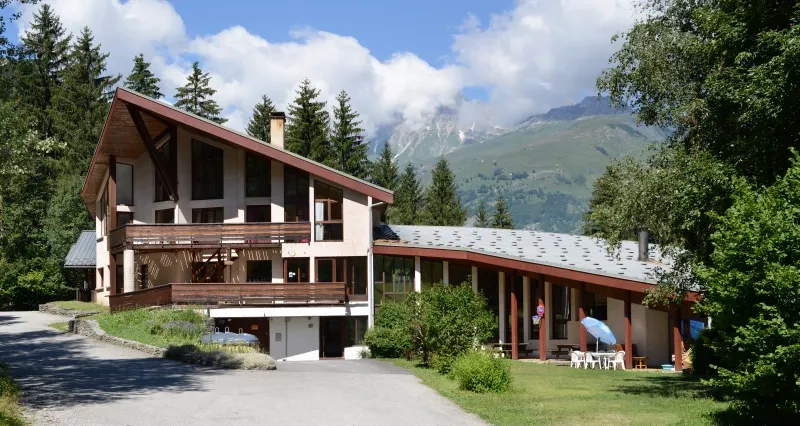 Also read: learn how to choose an ecological ski resort for your next winter vacation in the mountains.
So, will you let yourself be tempted by the experience of sleeping in a youth hostel during your next vacation?
Continue reading on the Explor'Acteurs Blog and find out where to go for a change of scenery in France, as well as the 10 commandments of responsible travel.
Image by Sabrina C from Pixabay
Photo by Marcus Loke on Unsplash